A Conversation with Author, Legal Analyst and Travel Junkie Lisa Bloom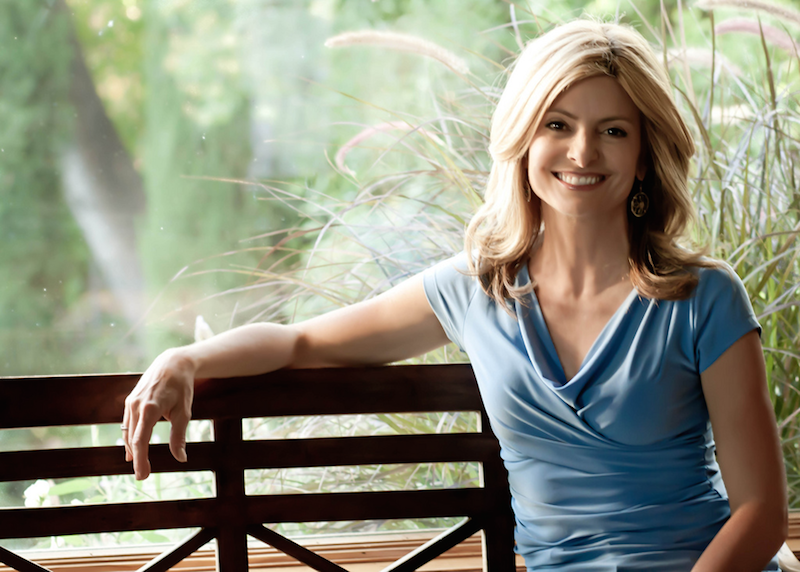 Lisa Bloom is the author of Suspicion Nation, Swagger, and Think. Host of her own national live daily talk show on Court TV for eight years, Lisa is now a legal analyst for NBC, appearing frequently on The Today Show and MSNBC, as well as The Early Show, The View and many other shows. Lisa runs a prominent Los Angeles-based general practice law firm, The Bloom Firm and is also a self proclaimed "travel junkie!"
Lisa and I met at the S.H.E. Summit: The Global Women's Leadership & Lifestyle event in New York City.  I was by awed by her keynote and had the pleasure of interviewing her for Pink Pangea. Here's a glimpse into our conversation.
Tell us a bit about your early travels! Was there a specific trip that you took in which you caught the travel bug?
Thank you American Airlines frequent flier program. About twenty years ago, I had a credit card that gave me miles, something new at the time. One day I opened my statement to learn I had enough miles for a trip for two to France. As the hardworking mother of two small kids, traveling abroad was not on my agenda. But who could turn down free airfare to Europe? Paris here we come!
On that trip I realized that I didn't just love travel, it needed to be a regular part of my life. As a writer and TV commentator who often opines about American law and policy, I needed to know how other smart people around the world do things. I continue to be fascinated that Iceland has the lowest rate of incarceration in the developed world, for example, so when I went there two summers ago I met with a Member of Parliament there who explained to me how they do that. Or that South Africa's justice system respectfully integrated the laws and practices of dozens of diverse groups of people. Or that Israel's military renders humanitarian medical aid to wounded Syrians who come across the hostile border between the two countries. The world is full of new and astounding information, and I want to learn it all.
I travel when my otherwise frugal responsible self can't afford it.  I travel even though my mother begs me not to go there. I travel alone when no one wants to go with me. I drag my bewildered boyfriend to the other side of the globe to join me, sleeping on the floor of mud huts and squatting over smelly holes in the floor.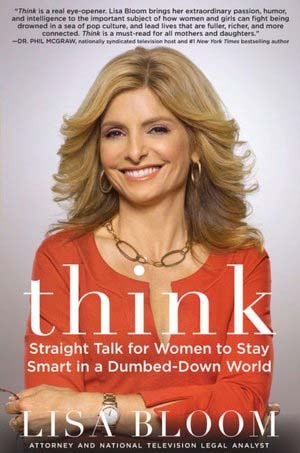 Pink Pangea has many members who absolutely love to travel, but don't get out there often due to a tight budget. Do you have any advice to offer on how to make it happen?
Yes. Check a half dozen websites to get the best deals on international airfares. If you are willing to change planes a bunch of times, you'll save a lot of money. Bring a bunch of good books (ideally on an e-reader which you can buy used, cheaply), a sleep mask (bandana works great), earplugs, and a determined mindset that you will sleep on planes and in airports. Load up your phone with boring instrumental music that will knock you out. On the day of travel, get up early and exercise for an hour. You don't need sleep pills if you follow this plan. And you won't mind 24-48 hours of travel to get to the other side of the planet if you are sleeping through good chunks of it, which I have done many times.
For cheap accommodations, hostels are a perennial favorite, but also Airbnb worldwide. And camping. I love sleeping under the stars, and many places will rent you the gear you need for a song.
The most important choice for budget travel is which country you go to.
The most important choice for budget travel is which country you go to. Choose one where the US dollar is strong against local currency and everything will be discounted for you! Vietnam, Nepal and Ethiopia are countries I've visited for a few weeks each in the last few years, where everything is rock bottom cheap for Americans. I'm talking about $5 for an amazing delicious dinner for two in a nice restaurant. These countries are so cheap you will reconsider ever coming home to our much higher prices! Check exchange rates before you book.
Also, there's no law requiring you to eat in restaurants. I like going to local markets, grabbing a few ready-made items, and having a picnic in the park. If you have a fridge or microwave in your hostel or hotel, save leftovers or buy items you can cook up easily. As a vegan markets are usually better for me than restaurants anyway (but use HappyCow.net to find great veg food worldwide!). Booze in bars is expensive, but you can buy a few beers in the market and consume them at your accommodation, or on the beach if local laws permit.
You have summited Mount Kilimanjaro, backpacked the Appalachian Trail in New Hampshire and the Inca Trail in Peru, and completed the New York City Marathon and the Pocono Marathon and traveled extensively throughout the world. Would you share with us one or two travel experiences that have most impacted you?
My most recent trip is always my favorite. In this case, two weeks in Ethiopia in May 2014. This northern African country is one of the world's poorest, and as different from America as a country can be. Most people live with their family in a one-room mud and straw hut. Half the population is stunted, small and thin due to malnutrition. I was there in part to visit the Hamlin Fistula Hospital, which treats girls and women with obstetric injuries. I have supported the Fistula Foundation, the organization that helps repair these injuries and give third world moms a new life for years but I wanted to see the hospital myself.
Go see for yourself. Draw your own conclusions. See the major tourist sites, but also venture to where the people really live, the wealthy and the poor, urban and rural.
Meeting 90-year-old Dr. Jane Hamlin, who's spent 55 years rendering life-changing surgeries to African women and is still working, was a powerful moment. Seeing dozens of tiny women, their mahogany skin in relief against the starched white sheets, smiling broadly up at me from their hospital beds, was intensely moving. Most of them were in labor for days on end, their babies stillborn, holes ripped in their bladders that caused them to become incontinent.
Their husbands and villages generally shunned them because of the stench, and they were considered possessed by evil spirits. The good folks at the Fistula Hospital taught them that they simply had a treatable medical problem, gave them the surgery and some counseling, taught them life and job skills, gave them a new dress and a bus ticket home.
I am so honored to be able to support the Fistula Foundation after seeing this healing happening.
During your talk at SHESummit, I gasped when you said that 25 percent of women would rather win America's Next Top Model than win the Nobel Prize and that 23 percent would rather lose their ability to read than their figure. Do you think travel could help to alleviate such a trend. If so, how?
Without a doubt. You cannot visit the killing fields in Cambodia, as I have, and not been moved to act against genocide. You cannot visit the slums of Soweto, as I have, and walk away without a raised consciousness about racism and oppression of indigenous people. Who cares about ninny reality stars and the beauty industry's incessant chatter about whether our elbows are buffed and our wrinkles ironed in light of real issues in the world?
Go see for yourself. Draw your own conclusions. See the major tourist sites, but also venture to where the people really live, the wealthy and the poor, urban and rural. I slept on the floor of a mud hut with dirt poor, kindly Berbers in the High Atlas Mountains of Morocco, one of the best experiences of my life. A
s I describe in my book Think, they dressed me in local garb, I hugged their kids, and we all ate together on the floor with our hands. They are Muslim and I am Jewish and we all bonded, big time. I love them. I miss them. Years later, I remain Facebook friends with the young man in the family who was going to college, working full time and supporting his family all at once.
When you travel to religious countries, how do you decide when to dress in traditional clothing (ie a burka or jelaba) or wear your own?
I never mind dressing conservatively, in long sleeves or long skirt/pants as required by many religions to enter their houses of worship, or just to respect local cultures in many places.
I do not mind wearing a head scarf to cover my hair. In fact, I have not been anywhere wear I'd have to cover my face, and that's where I think I'd draw the line. I'm not willing to obliterate my identity because I do not respect cultures that demand that of women.
During your trip to Morocco, you wore a jelaba. Would you share some of your insights from that experience?

It's like a soft cotton nightgown worn by men and women, and oh, so comfortable. One wonders why we wear stiff, poking things here in the West when jelabas are de rigeur in Morocco. Plus flat shoes, no makeup, and no hair fussing, as a soft scarf covers the head. And we think they're oppressed?
Do you have any advice for readers who are thinking about traveling solo, but haven't had the courage to do so yet?
It's the best. I met one of my best friends, Rochelle Schieck, traveling solo in India in 2007. You will never meet as many cool people traveling with another because you'll be hanging out and talking to your buddy the whole time. Plus traveling solo allows women to think something we rarely get to: what do I want to do today? Just me? No one else? No compromising. It's actually hard for most of us to consider what we and we alone want. It's revolutionary and liberating.
I was just solo in Berlin and ended up fascinated by the Holocaust history, and spent far more time in Jewish museums and memorials on that trip than companions would likely have preferred to do.
You can meet a lot of people just by handing them your camera and asking them to take a picture of you.
When traveling we often see our own culture with fresh eyes. You wrote about visiting cultures where women do not wear make up on a daily basis. After reading about it, I decided not to where any makeup at all the next day. To my surprise, I forgot I wasn't wearing any until mid day. It felt liberating. Did your views about wearing makeup shift after that experience?
Yes. We Americans wear far more makeup than women elsewhere. I try to go without at least one weekend day. You will quickly discover that hardly anyone cares.
Many Pink Pangea members write about having traveled to visit the place where their ancestors were from. Have you gone back to trace your family roots?
A bit. I have ancestors from the UK, and oh do I love the UK, with their rich history and adorable accents and word choices. ("I've had a bit of a cockup!" is not obscene.) My other ancestors were Jews fleeing pogroms, so Eastern Europe is painful for me to visit, haunted with ghosts of my exterminated people. But I have gone, and will continue to go, in small doses, with lots of discussion with my friends afterwards.
Earlier this spring, I traveled to Poland to visit the hometown of my maternal grandparents, and to visit Auschwitz, as both of my grandparents were survivors of the concentration camp. I completely agree with you that we say never again, but we don't really mean it. We are ignoring genocide. What do you think would be key in having American women shift from reading the tabloids to wanting to know more about what's happening in the world?
I'm sorry to hear that about your family. So many of us still reel from the Holocaust, and from other genocides worldwide.
Everyone should read Samantha Power's A Problem From Hell, and Iris Chang's The Rape of Nanking, and Nelson Mandela's Long Walk to Freedom. We should all visit the many amazing museums and memorials worldwide, like Berlin's Memorial to the Murdered Jews of Europe. And we should give credit to countries like Germany and Israel and South Africa who have done a great deal in the aftermath of atrocities to address them.
I have a long list of book recommendations at the end of my book Think! Also I frequently post book recommendations on my Twitter and Facebook pages, so please follow me there and let me know your thoughts.
What's next for you?
Japan and Bali with my family, in three weeks! "Tramping" in New Zealand next January.
To find out more about Lisa Bloom and what she's up to, visit lisabloom.com. A Conversation with Author, Legal Analyst, and Self-Proclaimed Travel Junkie Lisa Bloom