Looking Torturers in the Eye: A Conversation with Human Rights Activist Meron Estefanos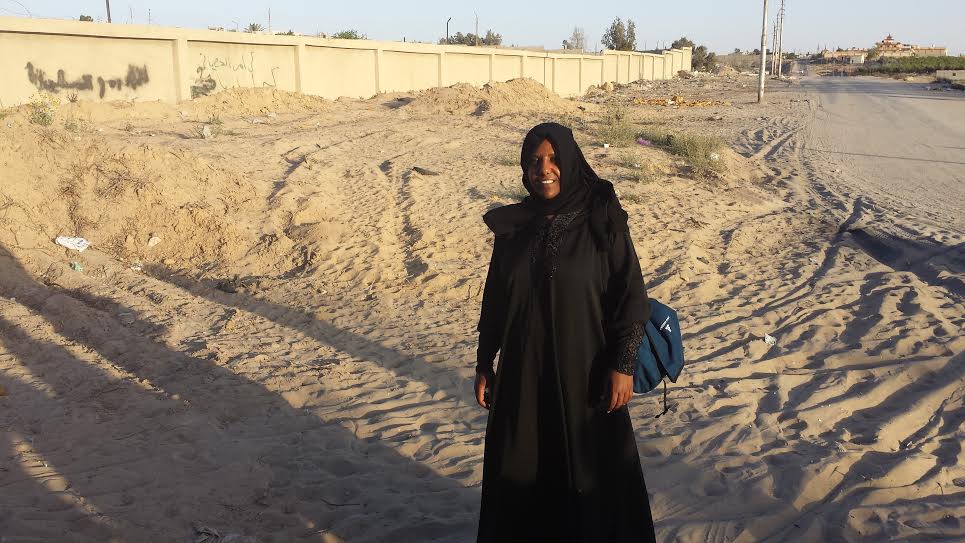 While biking along the beach in Tel Aviv a few months ago, I was listening to This American Life, a popular NPR podcast. The topic was African refugees—which hit all too close to my new home. In southern Tel Aviv, only a few miles from the beach, live African asylum seekers who have fled hardship in Eritrea and Sudan. After escaping torture houses in the Sinai where many Africans are held hostage, they still have not found an end to their trials.
The show followed Meron Estefanos, a Sweden-based Eritrean journalist and human rights activist, who has spent years fighting for the rights of Eritrean refugees. She is the co-founder of the International Commission on Eritrean Refugees, an organization that advocates for the rights of refugees, victims of trafficking, and victims of torture. Ms. Estefanos has supported many refugees in escaping from torture houses in the Sinai and has played a key role in identifying families who have been blackmailed to pay ransom for kidnapped family members.
I had the great privilege of speaking with Ms. Estefanos about what it is like to put her life in danger, all to advance human rights.
Rachel Sales (RS): You have traveled to dangerous places in your work helping Eritrean refugees. Where have some of your travels taken you, and what sort of precautions did you take?
Meron Estefanos (ME): First of all, I did not tell anyone that I was going to Egypt or to the Sinai.  I'd been covering the tragedy there for almost three years so I didn't want anyone to know that I was going. I wanted to be able to go directly to the Sinai.
We arrived late at night and the next day, we rented a car and went to Arish, the capital of the Sinai. It was really hard to get there. I could enter Egypt without a visa because I am a Swedish citizen, but in order to get to the Sinai, you have to get permission, which I didn't do.  So, we had a hard time getting through the checkpoints. We went through five checkpoints until we reached Arish.  The people at the checkpoints held us up and called the Arish police to see if they should let us in.  We had already booked a hotel and they asked us which one and we said, the Swiss Inn Resort.  It was the only one we could book online—it was a five-star resort.
We got through the checkpoint and arrived at our fancy resort, knowing that 20 minutes from us, there were people being tortured.  It was very depressing to stay in the hotel.
We roamed around the area for four days.  It was really depressing.  I could call the hostages.  Even though we were 10 minutes away from them, we couldn't rescue them.
They had police cars waiting for us at the hotel in order to make it impossible for us to move freely.  The first thing the police asked us was what our plans were for that day.  If we tried to leave, they would ask us where we were going.  If we said we were going to Arish, it would put our lives in even more danger, so we said we were going to the market and they let us go alone.  Instead, we drove to Sheik Zuwaid.
Once you're there, you're on your own.  There's no protection after that last checkpoint and no military.  Instead, you see people carrying weapons—including children.  It was really scary.
We had a fixer whom we'd met a few minutes before and we had to rely on him.  We didn't know him but he happened to be a good guy.
We roamed around the area for four days.  It was really depressing.  I could call the hostages.  Even though we were 10 minutes away from them, we couldn't rescue them. At one point, the people who were holding the hostages in the torture house came outside. Luckily, the fixer knew the people in the area.  So, they let us go and told us not to take pictures in the area.
RS: How did you find your fixer?  How did you know you could trust him?

ME: We found the fixer out of luck.  Actually, we had already agreed to hire another fixer prior to arriving.  But when we met the person, we didn't feel comfortable with him because he seemed like he was after our money.  So we were sitting at the hotel and feeling kind of depressed. But luckily our driver said that he knew about another fixer who had taken Al Jazeera and BBC around. He got us his number.
RS: Why did you decide against getting a visa to go to the Sinai?
ME: We had asked the Egyptian Embassy and spoken to other people who lived in Egypt about how we could get to Arish.  The people told us that if you asked permission it would take three weeks and it wasn't even guaranteed.  They don't want people to get kidnapped, so we decided to go without the visas.
RS: How did you dress in Arish?
ME: I had to cover myself. You couldn't see my eyes or even tell that I'm a black woman.  [But] a part of me wanted to get kidnapped because if I got kidnapped as a Swedish citizen, I would get more attention about the plight of hostages.  So, half of me really wanted to get kidnapped and half of me didn't want to get kidnapped, and instead wanted to get back to my children. I was with a French woman who was filming my visit and she said, "Well, if we get kidnapped, then we are European and they won't kill us."
I wore a burqa; all of the women in the Sinai walk around completely covered. The French woman covered her hair. During my trip, I had meetings with Salafist tribal leaders in the area and I felt like I should respect their religion.  This made them respect me as well and it made it easier for me to do everything I planned to do.  Being dressed like that made it easier for me to meet with Islamic leaders and court judges and ask for their help.
RS: How have you dealt with experiencing fear in your travels?
ME: I can't say it was exciting. It was something I wanted to do for the last three years. Being there would give me peace of mind, and it had always disturbed me that I hadn't been there before.  One thing I promise hostages is that it will be over one day.  I have kept my promise and have visited them in Israel, Cairo, and Ethiopia. I also wanted to pay my respects to people who had died in the area.
[But] a part of me wanted to get kidnapped because if I got kidnapped as a Swedish citizen, I would get more attention about the plight of hostages.
I was scared twice during my trip: once when the torturers came out of the torture house and saw us taking pictures.  I saw them walking toward our car and I took out my cell phone to record my last moments—if something happened to us.  But the fixer spoke to them for 10 minutes and then said, "Let's drive.  We are okay."
Another time was when we were having dinner at a place near the torture house.  We felt like we were in a safe place when all of a sudden the people there started speaking Tigrinya [the Eritrean language].  I realized that they were traffickers.  But there was nothing we could do, so we just played dumb.
RS: Does your work as a human rights activist change the way you view taking risks in your travels?
ME: Everybody told me that I was crazy [when I went to the Sinai] and that I wasn't thinking about the risks involved and that I was just putting myself in a dangerous situation.  But I thought it was worth the risk.  I have no regrets that I went there and my plan is to go back again. I hope it works out the second time I go there because there are things I wish I had done while I was there before.
RS: Tell me about your experience visiting the Eritrean refugee community in Israel.
ME: The first time I came to Israel, I was shocked because it wasn't what I expected.  I remember arriving and the first thing I did was go to Levinski Park.  It was really shocking because I just felt like I was in Africa, not Israel.  I had a lot of anger because the people experienced hell in the Sinai, so I wished they would end up in heaven once they got out. I hoped they would be in a place that would welcome them with open arms. To see people who I used to interview while in the Sinai in Levinski Park with nothing to eat made me very angry.
I also have a lot of issues in the airport.  Every time I leave, they make it hell for me.  I haven't done anything that tourists do in Israel because there are so many issues for me to deal with, I don't have any time.  I haven't seen Jerusalem. I couldn't.
RS: What advice would you give other women who want to travel to dangerous regions for human rights work?
ME: Always listen to your heart.  I had arranged for another fixer a month before our trip, but I'm happy that I listened to my inner feelings because I didn't feel right about him.  You always have to ask yourself, do I feel comfortable going with that person?  If you don't feel comfortable, it's not worth it.
Also, always insure yourself.  It was really hard to find insurance that would insure me for getting kidnapped or being ransomed.  It took many months.  But, at last, we found insurance that would cover one million dollars in ransom money.
Everybody told me that I was crazy [when I went to the Sinai] and that I wasn't thinking about the risks involved and that I was just putting myself in a dangerous situation.
Always let your embassy in your destination know that you are there.  It's good to have its phone number.
I had friends on standby that were supposed to call the embassy if they didn't hear from me.  But on the Israeli border, we didn't have any network, so my friend was going to call when she didn't hear from me.  But then we found reception.  We met a Bedouin who had an Israeli SIM card so I sent her a text message.
RS: Can you recommend any organizations that would enable other women to get involved in human rights work with refugees and asylum seekers?
ME: Most organizations don't have people in the areas because it's too dangerous for their staff.  But in Israel, there are a few that work really hard for the refugees in Israel, like ASSAF, Hotline for Migrant Workers, and the African Refugee Development Center.
Looking Torturers in the Eye: A Conversation with Human Rights Activist Meron Estefanos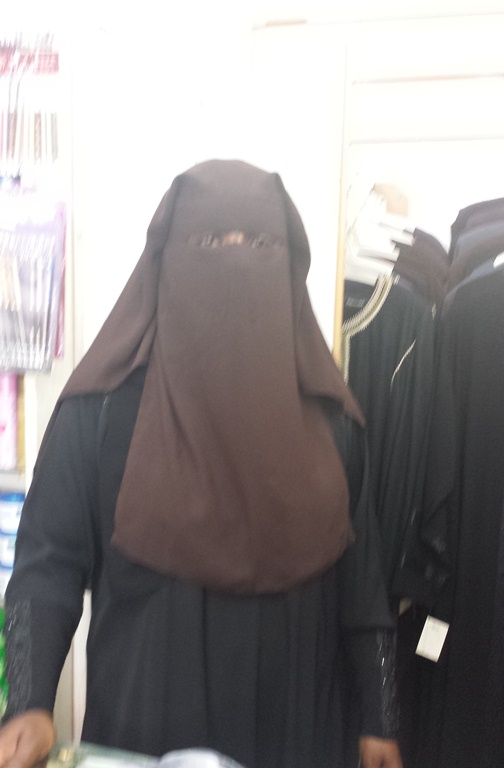 Looking Torturers in the Eye: A Conversation with Human Rights Activist Meron Estefanos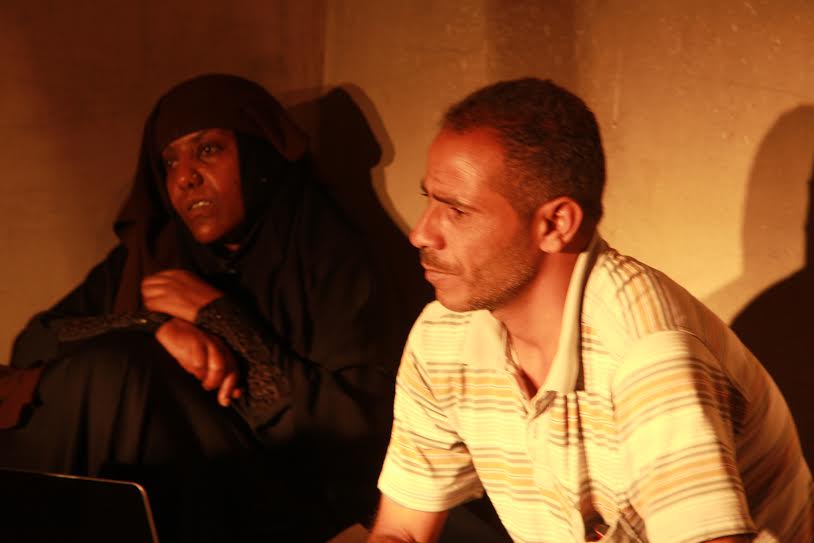 Looking Torturers in the Eye: A Conversation with Human Rights Activist Meron Estefanos