Journeying into Her Mother's Past: A Conversation with Photographer and Filmmaker Rachel Seed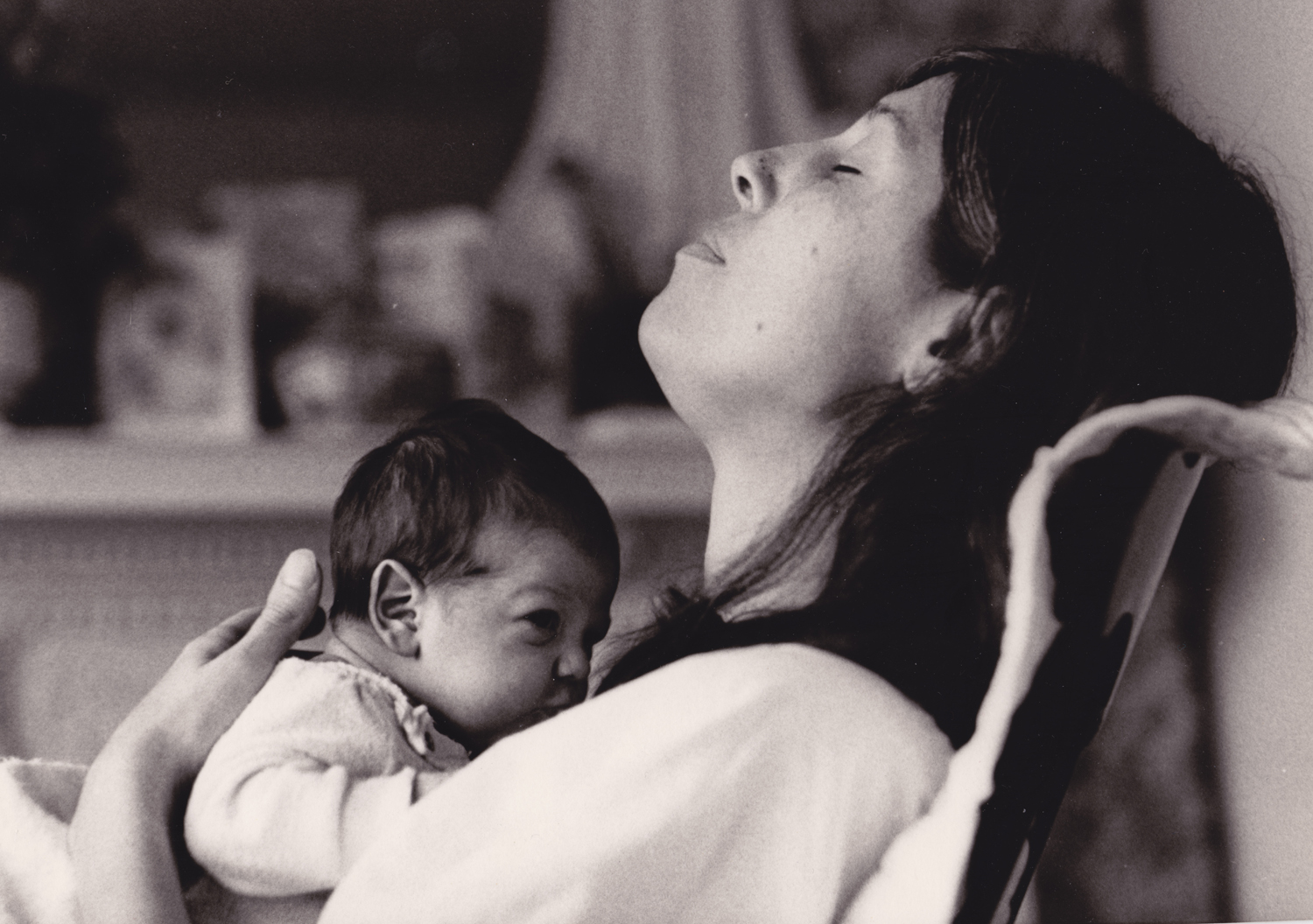 Just a few weeks ago, I went to a seminar on a whim. It was cold, I was tired, and for some reason I still had an itch to go check it out.  Twenty minutes into the seminar, I started chatting with my neighbor and after a brief introduction I was interested to know more about Rachel Seed and what she's up to.
Rachel is filming a personal documentary about a daughter's search for the mother she never knew through their shared love of photography —  A Photographic Memory.  
I followed up with Rachel the next day and scheduled a time for an interview to learn about her upcoming film and the insights she's gained while uncovering her mother's story.  Enjoy the interview.
Jaclyn: Rachel, we were absolutely awed when we heard about your upcoming film and the journey you've embarked upon to uncover your roots. Would you share with Pink Pangea readers a bit about the project?
Rachel: This project began when I uncovered some boxes of short films at my dad's house about the photographic icons Henri Cartier-Bresson, Bruce Davidson, Cornell Capa, Lisette Model, W. Eugene Smith, William Albert Allard, Don McCullin, and others. My mother, Sheila Turner-Seed had directed and edited the films in the early '70s. Since she died so long ago, I thought maybe I could learn more about her life if I retraced their origins.
I discovered that her raw interviews had been sitting like a time capsule at the International Center of Photography (ICP) since 1979 when my dad sent them there for safekeeping. This led me to start A Photographic Memory, a film celebrating my mother's life and work, as well ICP founder Cornell Capa's vision for photography.
In A Photographic Memory, I go on a journey to learn – through our shared profession – about the mother I never knew but whom I so desperately need to know. My mother, Sheila, was an ambitious New York and London-based writer, editor and producer who died suddenly in 1979. I was 18 months old and she had completed, a few years earlier, a series of award-winning film programs about influential photographers that were co-produced by International Center of Photography founder Cornell Capa and Scholastic. After revisiting these photographers in New York, France and England or, if deceased, their closest associations, I am blending my mother's 1970s interviews with my own footage, creating a posthumous mother-daughter collaboration that connects me to my mother while re-examining the course of the careers of some of the most influential photographers in the history of the medium.
JM: When did you get started on the project? Did something happen to spark the idea?
RS: I came up with the idea in winter 2011 while working at ICP in the audio visuals collections. When I began digitizing and listening to my mother's interviews there, I knew I needed to do something special with them. It was through listening to the interviews that I heard her voice for the first time since I was a baby.
JM: We know your mother was a writer, editor and producer who completed a series of award-winning film programs about influential photographers just a few years before she died suddenly in 1979, when you were just 18 months old. Would you tell us more about her?
RS: All who knew her say she was an extraordinary woman. Her levels of ambition, compassion, devotion to her friends and family, and drive to make a serious difference in the world defined her. She was very tall, super smart, and a true adventurer of body, mind and spirit.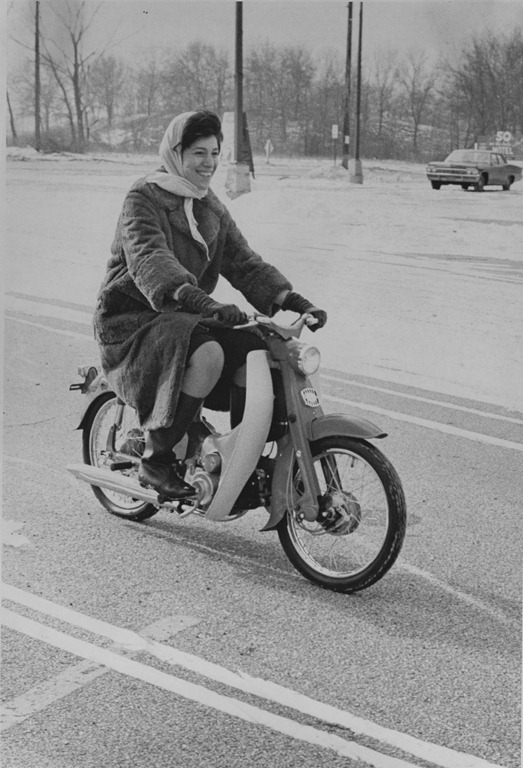 JM: Do you know when she started traveling? Did she face any opposition?
RS: She began to travel for work in the 60's. She was working at Scholastic as the editor for a teen magazine, and she would pitch ideas for cultural travel stories to her boss, and he believed in her enough to send her nearly anywhere she wanted to go. This included Russia, the Middle East, the Amazon, Alaska, around Europe and to other far flung locales. She faced opposition from some of her co-workers who were jealous of her autonomy (especially the men), and she struggled in patriarchal societies (such as Egypt) where women were not given the same respect and access as men. She never let any of this stop her, however, and her will always found a way.
JM: What has been the most rewarding part of making the film so far?
RS: The most rewarding thing has been connecting with her colleagues, friends and family, as well as interviewing the photographers she interviewed 40 years ago. Through doing this she has come to life for me in their stories and memories.
JM: Was there any point when you thought about giving up on the film? How did you decide to keep going?
RS: I never really thought about giving it up. There were just a few months in the beginning, before I got any funding, that I had no idea how I'd be able to start the project. Once I got funding I was on the road.
JM: What do you think holds women back from traveling to uncover their own roots? What advice would you offer anyone who is thinking about it, or just getting started on a similar venture?
RS: I think people in general get caught up in conversations of what's "realistic" and "possible" for them. Often they talk about not having enough time or money to accomplish their goals and dreams. But I believe the old expression that where there's a will, there's a way. I would start by declaring you are going to do it, and then use your every resource to figure out how. Don't look at how first, or you may never do it. Just decide you are GOING to do it, and in my experience things fall into place. When I decided to make this film I had never made a film before, and had never raised $200,000. I had no idea how to do these things, but I just started sharing with everyone about it and gained knowledge and funds along the way.
JM: Where do you plan to travel next as you complete the film?
RS: My next trip will likely be Alaska, where my mother spent a few months as a journalist writing about native cultures and political issues. Her best friend and roommate, Lael Morgan, still lives there and is going to show our crew around and take us to places my mother went.
JM: Is there a question that we didn't ask you that you would have wanted us to? Share whatever you'd like to express to the community of women who love to travel!
RS: I would just say don't get bogged down in logistics, because there will always be a reason not to do something. You need to be driven from a place of passion, and then you'll be unstoppable. A lot of people numb out on their dreams and on doing something that really matters to them. But why else are we here, if not to take risks and do the things that matter to us most? It all has to come from your vision, desire and passion. That's what will drive you to find and achieve your purpose. Everything else is just details to be filled in.