On South Korean Makeup in the Marketplace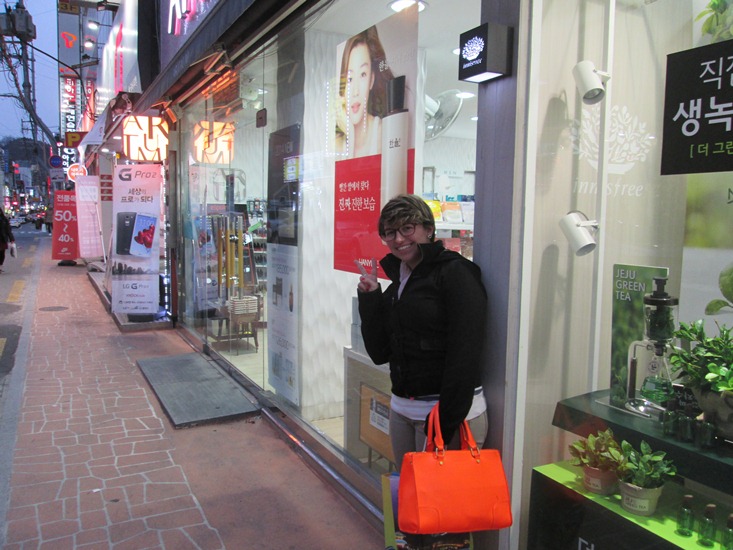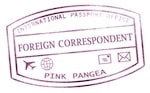 Makeup has never exactly been my style. If someone were to compare my makeup application techniques to other men and women, my skill set would probably be on par with that of a two-year-old.
My roommate I lived with in London was appalled by my complete lack of makeup and makeup knowledge, so she took me makeup shopping for the first time in my life to get me the basics and teach me how to use them. I was 20 years old.
In the four years since then, I've oscillated between using makeup and going au naturale. I've had other women tell me I'm brave for not wearing makeup or that I don't need it so I shouldn't bother with it. I don't shun makeup as a political statement; I'm just lazy and not very good at it.
I made the decision a couple of months ago to start wearing makeup again. I live in Korea after all, which is pretty much the makeup capital of the world in my book. The problem was that I needed new makeup because mine was still that foundation, cover up, and blush from four years ago. My friend Lauren was horrified that I had carried that old makeup around for so long and continued to use it. She made me throw the makeup away, which was probably a wise move.
Being in Korea for my makeup shopping was both a blessing and a curse. It was a blessing because I knew I could get awesome stuff that would be fairly cheap. It was a curse because there's just so much stuff you can buy here.
I recruited my coworker and friend Lish to help me out. After work, we headed to the shopping district downtown and started our hunt. Thank goodness I had Lish because I wouldn't have known where to start. Did I want B.B. cream? C.C. cream? Regular foundation? Redness reducing cream to be coupled with foundation? I was already overwhelmed–and we were only in our first store.
I wanted to quit and buy myself McDonald's as a consolation but Lish was on a mission. "Here," she said showing me her hand. "This B.B. cream was the best on your skin but I think we can get a better one somewhere else. I'll keep this on my hand and we can compare! Let's go!" I always admire Lish's optimism.
We quickly found out that my skin is darker than a lot of products offered here, which I found pretty astounding. I mean, I'm white and definitely not overly tan at the moment. Then again, I'm certainly not porcelain either. If I wanted to be porcelain though, there were plenty of face creams, B.B. creams, and foundations that did have whitening products in them. In fact, some places only sold whitening face products. Heck, the foundation I bought might even be whitening. I can't read the Korean well enough to tell. We popped into one store called Missha, and Lish was impressed by the different blushes they had to offer.
"Here, let's try these two. You left some foundation on from the last place, right? So we can tell how it matches with the foundation and your skin?" Lish skillfully pulled out two cute little blush compacts.
"Um…" I had completely forgotten what was on my face at this point–so much face cream in such a short time period.
"Well, try it anyway," she said as she shoved the compacts, decorated like cassette tapes into my hand. We both agreed that the pink/coral color looked best.
"So you're gonna get this one? What about a brush?" Lish asked.
"Why do I need a brush?" I asked.
"To put it on your face."
"I thought I could just use my hand…" my voice trailed off as I saw Lish shake her head in disgust, disbelief, and pity.
Our next stop was Aritaum, where Lish completely gave up on having me apply my own makeup and took the wheel. We stood next to a makeup station in the corner of the store as she gently patted the foundation onto my skin.
"If this was a k-drama, we'd totally be falling in love right now," Lish said as she patted my face. The ensuing laughter left us unable to continue and awarded us a lot of stares from the Korean women in the store.
At long last, after over an hour of shopping, we got the perfect foundation.
"I'm so excited!" Lish said. "It looks so good! So perfect! This is the right decision. I'm so happy for you!"
My students return from break later this month and if they don't say, "teacher, face b
Photo by Kylie Genter.