48 hours on Ibiza for the Active, Non-Partying Budget Traveler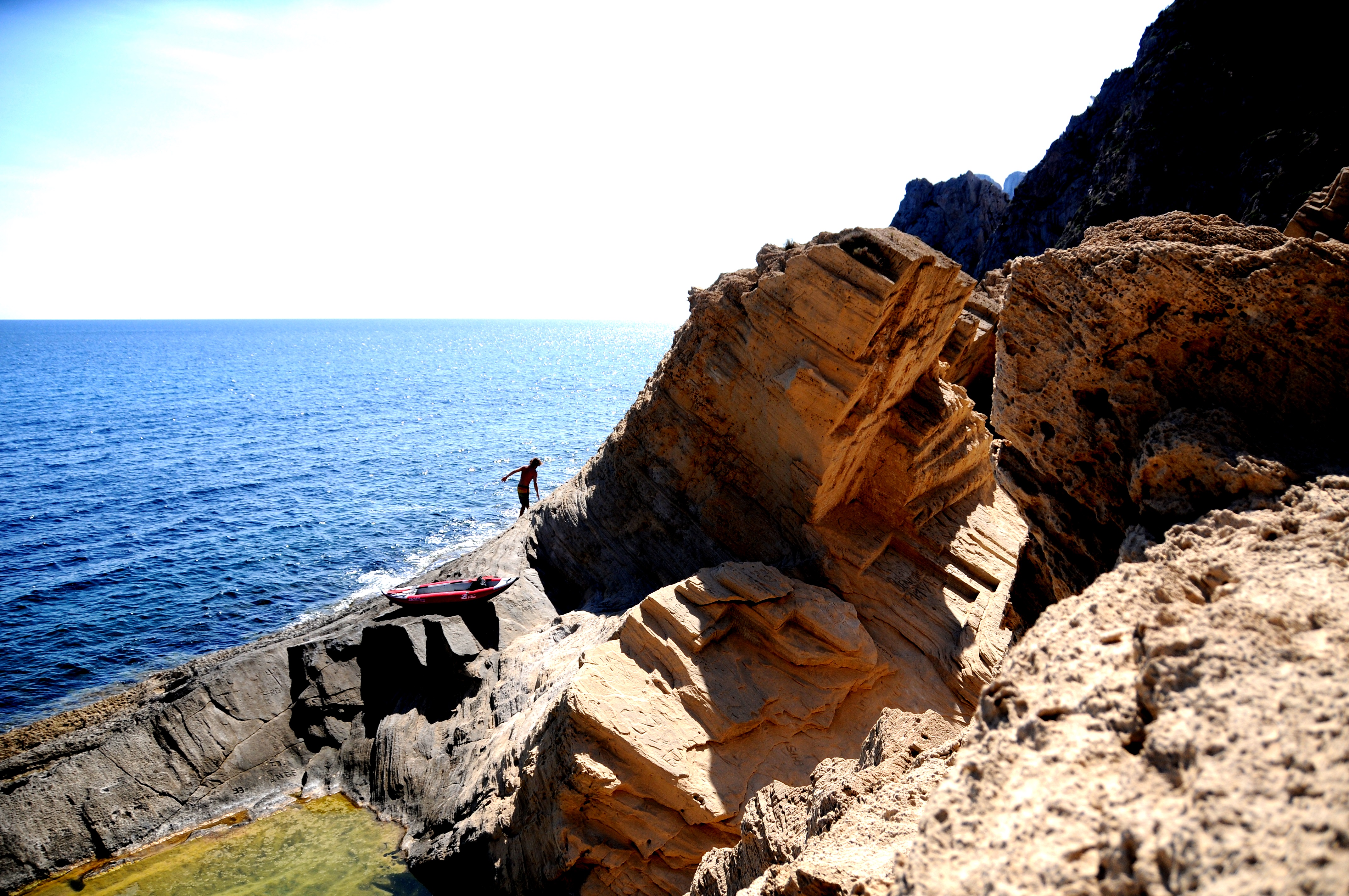 When I tell people I lived in Ibiza, I am either treated with great admiration (I must be a wicked partier) or immense disrespect (I must be so shallow). After spending a year working on the island as an English teacher, I spent much less time partying than I did exploring its natural wonders, hidden calas and Mediterranean cuisine. 48 hours isn't enough time to eat all of the delectable goodies (flaó, sobrasada and arroz de matanzas), visit all the stunning beaches or take in its intricate and complicated history. There is a version of Ibiza for every type of traveler, but if you only have 48 hours on Ibiza, here is an itinerary for the culturally-minded, budget-conscious traveler.
Tips:
Decide what time of year you want to go. I suggest late spring and early fall, just before and after high season. Check out this guide if you get a chance to visit in the off-season.
If you want to avoid the party scene, stay away from San Antonio and Playa d'en Bossa. Instead, opt for cheap accommodation in Ibiza Town or Santa Eulalia, or beach rentals in lesser populated areas. For a more farmhouse vibe, try one of the rural hotels.
The easiest and most efficient way to get around the island is by renting a car. The most beautiful and less touristy areas are unreachable by public transportation, so if you don't fancy the idea of doing a lot of walking, this is a great option. Just beware of uneven dirt roads, one ways and the occasional packs of podencos – Ibiza Hounds. Most places on the island are very well indicated, and while GPS signals often don't work, navigating is easy.
Day 1: My top picks of the southern part of the Island
Harinus
Grab breakfast in Ibiza Town at one of Harinus's four locations in the city. Grab a coffee and sample their local pastries if you have a sweet tooth, or pa amb oli, a traditional breakfast of bread with rubbed tomato, salt, olive oil and garlic.
Dalt Vila
No visit to the island would be complete without a tour of Dalt Vila, the 16th century UNESCO World Heritage Site. Take your time strolling through the silencing walls of the Phoenician-built fortress. Try a self-guided walking tour for historical information.
Atlantis
Atlantis, by its popular name, is a stone quarry down the coast from Ibiza Town known locally as Sa Pedrera. The Phoenicians carved out rock from this space to construct Dalt Vila, leaving perplexing shapes and jagged edges. Visitors to this space come down the cliff to lay out on the rocks, picnic and swim in the turquoise water (watch out for jellyfish). Only accessible by boat or foot, take the road indicated towards Cala d'Hort, and leave your car at the small parking lot indicated for the salt tower, Torre d'es Savinar. Beware: the walk down seems simple, but the 20-minute hike back up the cliff is a butt-busting workout not for the faint of glute.
Before or after the excursion, take a moment to walk to the tower to admire Es Vedrà, the mysterious island opposite. People believe this area of the island has a high energy concentration – hence the hippies, yogis and free spirits flocking to this area.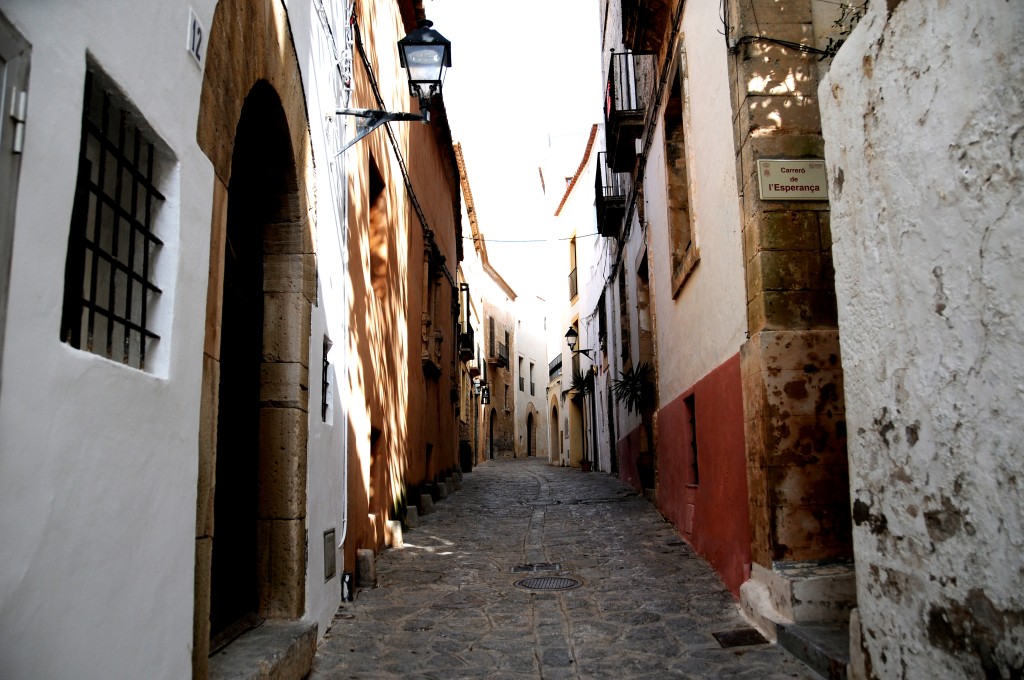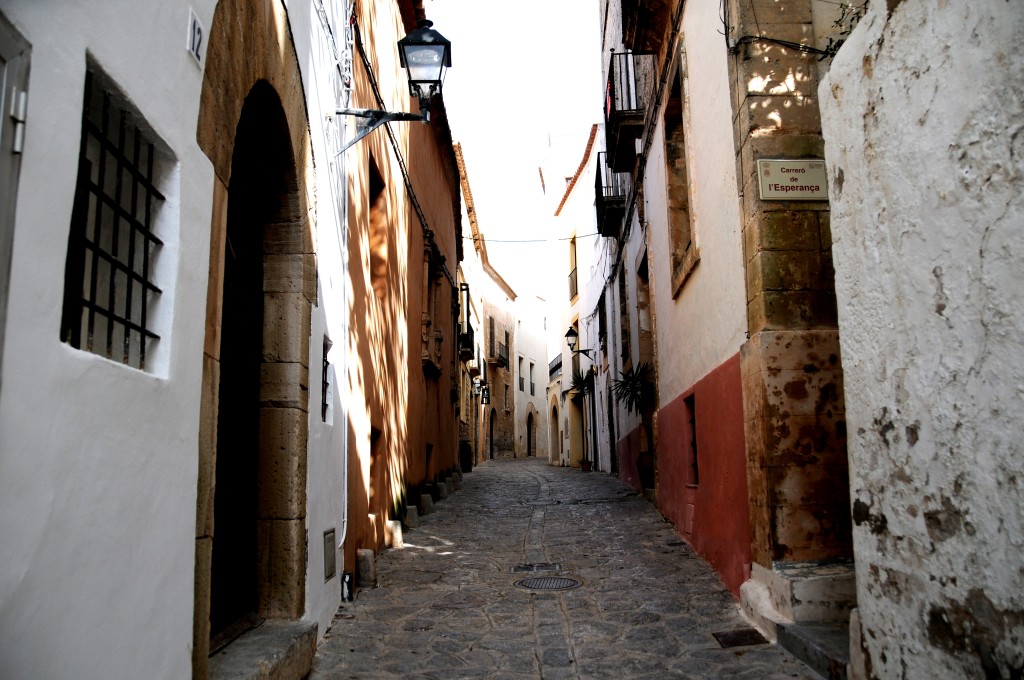 El Carmen
Relax after the workout and eat lunch at nearby El Carmen, a cliff-side restaurant overlooking Es Vedrà. Try the paella, and don't forget to order alioli, olives and pan payes, Ibiza bread, for a starter and the mint cheesecake flaó and café caleta, a local coffee creation, for dessert. This restaurant fills up quickly in the high season, so it's best to make a reservation.
Alternative: On a tighter than tight budget? Skip El Carmen. Before heading to Atlantis, stop by the grocery store and pack up on supplies for a picnic at Atlantis or the Es Vedrà lookout point near the tower.
Ses Salines National Park
Stop by the national park, Ses Salines for a spectacular sunset, and a leisurely two-hour hike starting at the shipping docks and wrapping around the coast to Cap d'es Falcó if you have the energy. There are plenty of chances to swim along the way. If you skip the hike, head directly to Cap d'es Falcó at sunset for food or drink and a panoramic view of Formentera, Es Vedra, the Salt Flats and Ibiza Town. If you're there from August to October, you might even catch some flamencos.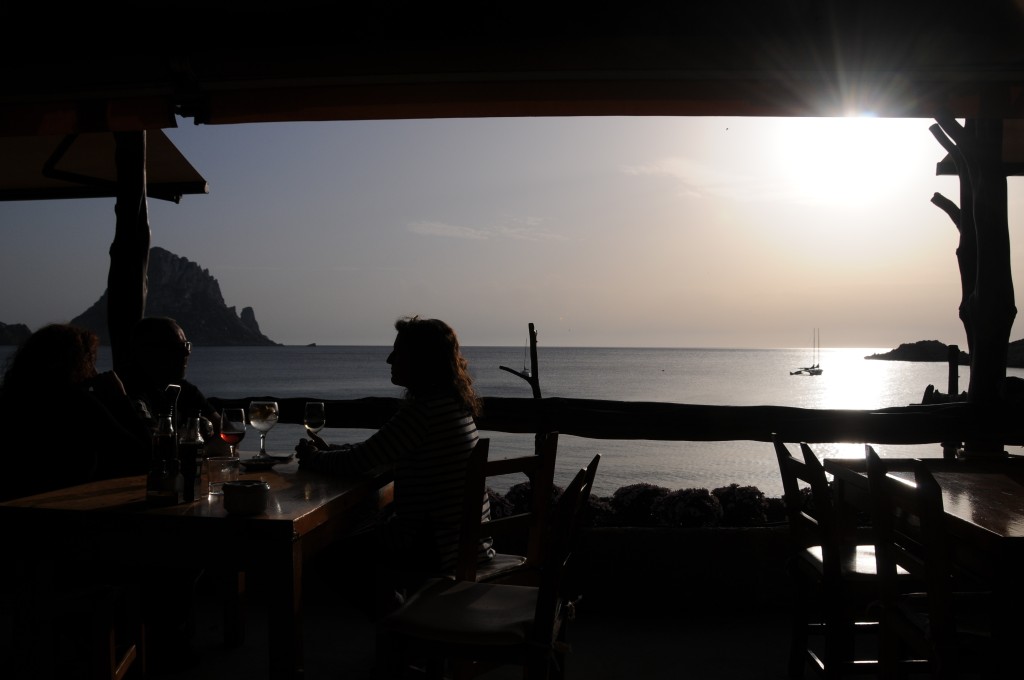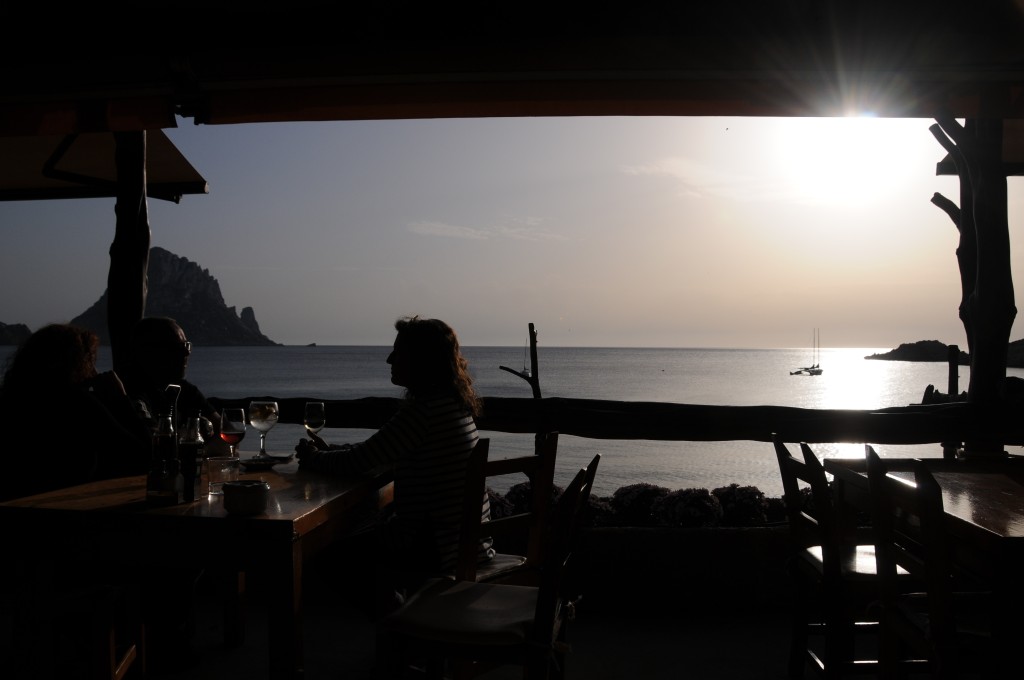 Day 2 – A taste of inland and north
Santa Gertrudis
Drive inland among the almond trees and farms to the small town of Santa Gertrudis. Take a walk in the main square and eat breakfast at the famed Bar Costa, a restaurant known for its sandwiches.
Hippie Markets
There are second-hand, artisan and trendy outdoor markets around the island. See locals and travelers alike browsing the selection, listen to local musicians and watch talented artists perform. From chic and bohemian to Goodwill style, you can find anything and everything. Check Ibiza Spotlight for a list of what's offered around the island by day. My favorite is the Sunday Sant Joan ecological market selling healthy and delicious food made from local ingredients.
Cala Mastella
Head southeast from Sant Joan to this tiny cala on the east coast for a swim and a spectacular meal at El Bigote restaurant. The restaurant, serving a set menu two times per day, gives visitors the chance to try fresh-caught bullit de peix, a local fish stew with grouper, monkfish and potatoes. If you didn't get enough flaó and café caleta the day before at El Carmen, you've got another chance. Make sure to call ahead of time for a reservation – tables at the boat dock-turned-restaurant fill up quickly.
Alternative: Skip the meal at El Bigote and pack a picnic to eat at Cala Benirrás. Getting there early in the day will assure you a good parking spot and a great view of the drummer and dancers.
Cala Benirrás
Finish your 48 hours in Ibiza in full-on hippie style with music and a breathtaking sunset view. Swim, drink and even dance to the bumping house music from the restaurant Elements. If you make it on a Sunday, make sure to get there in the afternoon to get a good seat to see the weekly drum circle and dancing as the sun goes down.
For more tips and tricks, events, accommodation and restaurant reviews and advice about making the most of your time on Ibiza, check out Ibiza Spotlight and the blog Ibiza Inside. For arts and culture around the island check out the Ocio section of the local newspaper Diario de Ibiza.
Photo credits by Allison Yates.