When Things Go Wrong in Bali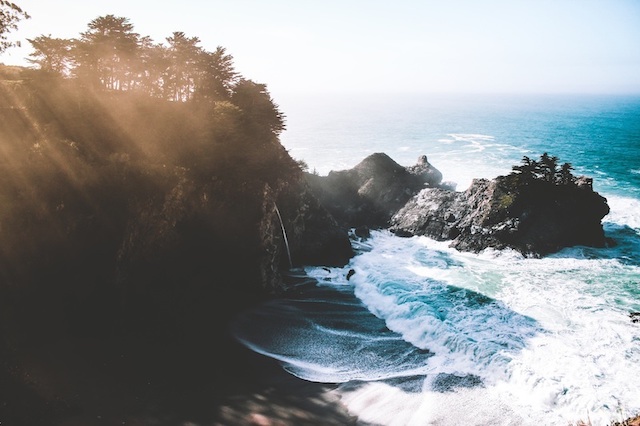 Our thoughts can be our worst travel companion, constantly taunting our minds on the road. What if I get sick? What if I get robbed? As an excessive anticipator of unrealistic future events, I sympathize. In order to give back to my fellow anxiety prone nomads, I created a resource for what to do when things go wrong in Bali.
When Things Go Wrong in Bali
What if I get sick?
There are numerous medical facilities available in Bali. If you get sick and need to go to the hospital, don't stress! All you need to bring is your passport, the address of where you're staying and the name and number of an emergency contact. Don't forget to attain copies of receipts to submit to your insurance company!
BIMC and SILOAM are two international hospitals located near the rotary in Kuta. There are also several other local options. If you don't need to go to an international hospital, I highly recommend Kasih Ibu Hospital located just off Imam Bonjol in Denpasar. The staff is extremely friendly, fluent in English and they don't treat you like cattle being herded.
You get a discounted rate if you have a business visa or a KITAS and the price differences between BIMC and Kasih Ibu are astronomical. For example, a medical exam and a chest X-Ray at Kasih Ibu cost 575,000 IDR while the same exact procedures at BIMC cost 1.2 million IDR.
If you need medicine, you will be able to get a prescription and the medication on site at the hospital. If you need more medication, bring your prescription to an Apotek (a chemist or pharmacy) as you can get almost anything over the counter in Bali.
What if I get robbed?
While Bali is relatively safe, there are some necessary precautions to take when filing a police report. If you get robbed, call the police to document that an incident occurred. Realize that nothing will come out of calling the police but it's something you need to do in order to file a police report.
Second, bring a local friend with you to the police department in Kuta. If you don't have a local friend, bring someone who speaks Indonesian but know that your process will go much smoother if you have a local with you. Third, do not mention anything about having travel insurance.
The police can charge any price they want for a police report and have been known to hike up the price when they find out you need a copy of the report to get reimbursed through travel insurance.
When you go to the police station in Kuta, you will fill out a form (that's in Indonesian where you will have to write the date, time, and location of the robbery; exact items that were stolen; and information about you and where you're staying in Bali. You will need to bring your passport and a scanned copy of your passport.
The police will ask you if you want an investigation.
The police will ask you if you want an investigation. I recommend that you decline. You must provide it in writing that you do not want an investigation. I was very confused about this but was later told that investigations are just used as a way to make more money off tourists.
When you receive the police report, make sure you read the document carefully and check for any errors in information. (Mine had to be reprinted as the dates were wrong and there were a few spelling errors.) The police report will be in Indonesian, and depending on your insurance policy, you will need to find a friend to translate the document in order to submit the report. It'll be easier to translate the document on your own rather than asking the police station to do it for you.
If you encounter a problem in the community and wish to take further action, seek out the local Banjar. Each area has a Banjar who is the head of community affairs and can help deal with complications that range from getting ripped off by a money exchange person to getting robbed or mistreated.
Even if a motorbike cuts off a car, the driver of the car will be blamed.
It may also be helpful to note that in motor vehicle accidents in Bali, the bigger vehicle always gets blamed. Even if a motorbike cuts off a car, the driver of the car will be blamed. In that same vein, if the accident involves a bule or a foreigner, the foreigner almost always has to pay money even if it is not her fault. That's just a rule of thumb to keep in mind before you rent a motorbike or slam binnies and cruise through the streets like it's the Fast and Furious 19.
Although I would have preferred not to learn about the Balinese medical and justice systems through first-hand experiences, I am grateful to have been able to create a resource for fellow explorers.
Things sometimes go to plan, but when they don't, remember that's when the true excitement of traveling begins.
When Things Go Wrong and You Experience Disasters in Bali photo credit by Unplash.com.