Living in Ibiza: In Conversation with Georgina Porteous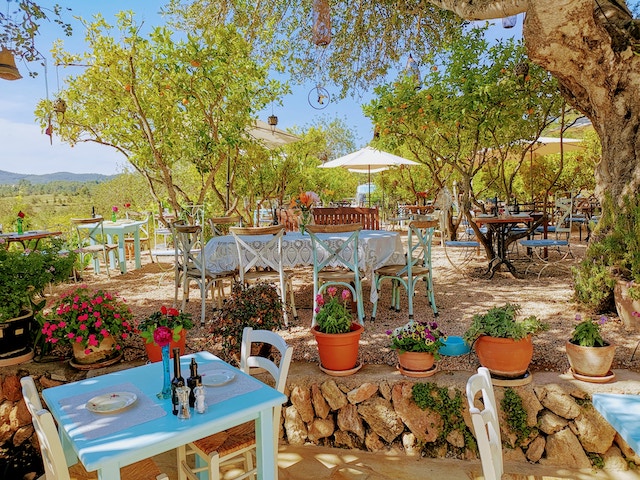 Interested in living in Ibiza? Georgina Porteous shares the highlights and challenges, as well as her tips for an amazing experience abroad.
Tell us about yourself! What do you do when you're not traveling the world? Where are you from? Where do you currently live?
Back in 2006, I left my homeland of Australia on what was meant to be a six month stint in Edinburgh, Scotland, where I would base myself while discovering Europe. I'm still in the northern hemisphere, having spent four years in Scotland before moving to Ibiza, Spain five years ago.
When most people hear I live in Ibiza, they seem to picture a lifestyle of non-stop parties and late nights. This actually couldn't be further from the truth. I live with my husband, Jamie, a half-Scottish, half-Australian producer on the northeast coast of the island and we enjoy a peaceful, laid back life.
I run Ibiza Summer Villas, a villa rental agency and I'm right in the thick of the tourist action during the summer so whilst we still try to travel as much as possible, we mostly escape during the winter.
On days off during the summer, we'll either be hiking or cycling through the wilder north of the island, spending the day on one of the quieter beaches we've discovered (they do exist!) or catching the ferry to Formentera for a night away.
What made you decide to move abroad? How long did you live there for? Tell us about how you spent your time in your new destination — whether you worked, studied, traveled, or did something else.
Europe always appealed to me. It seemed like the centre of the world, where everything was happening and Australia just didn't have that buzz of culture I was after so I always planned to do some traveling in the years after school.
The first few years in Scotland were the real travel years. Every time I had a few days off from my work as receptionist at an Edinburgh hotel, I would be catching a cheap Ryanair flight to another European destination. Every spare penny was spent on travel and I loved it.
In 2010, Jamie and I escaped the cold and followed the sun to Ibiza, Spain. We had been here a few times before and were confident we could find work and build a good life.

What were some of the biggest challenges you experienced while living abroad? What were some of the greatest highlights?
When I left Australia, I didn't really consider missing my family would be such an issue, but as the years have passed, the distance gets harder. As loved ones passed away, friends are married and have kids, family birthdays and other milestones pass, a video conversation over Skype just doesn't quite cut it.
Whilst as an expat you do gain so much in terms of experience and learning and you meet some really fantastic people, you do sacrifice many special times with those back home and this can be very hard.
The highlights have to include the people I've met. I've made some of my closest friends while traveling and am now lucky enough to have good friends all over the world, from Slovakia to the Philippines.
In terms of travel highlights, a few really standout. The first country I visited in Europe was Italy and I remember wandering through the Forum in Rome and suddenly those legends of Rome from Ancient History class became real. I was quite blown away by it all. Dog-sledding in Tromsø, Norway whilst watching the Aurora Borealis was definitely a highlight. Watching the sun come down on the Alhambra in Granada, Spain, one of my favourite places in the world. Oh, and diving in the Red Sea! Beautiful beyond words.
I also had my Mum over recently and we spent a week traveling through Austria, which was such a special experience to be able to share with her.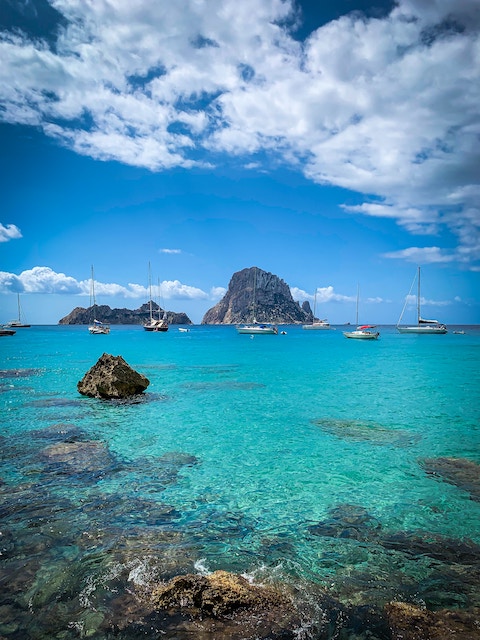 What do you wish you knew before you moved?
Immigration is expensive! In hindsight I should have saved a lot more before making the move, but that's an impatient 20-year-old for you. I also wish I'd been warned the application process for an Australian to get a visa for Spain was going to be very lengthy and expensive. This being said, if I'd known how painfully frustrating it would be, perhaps that would have scared me off!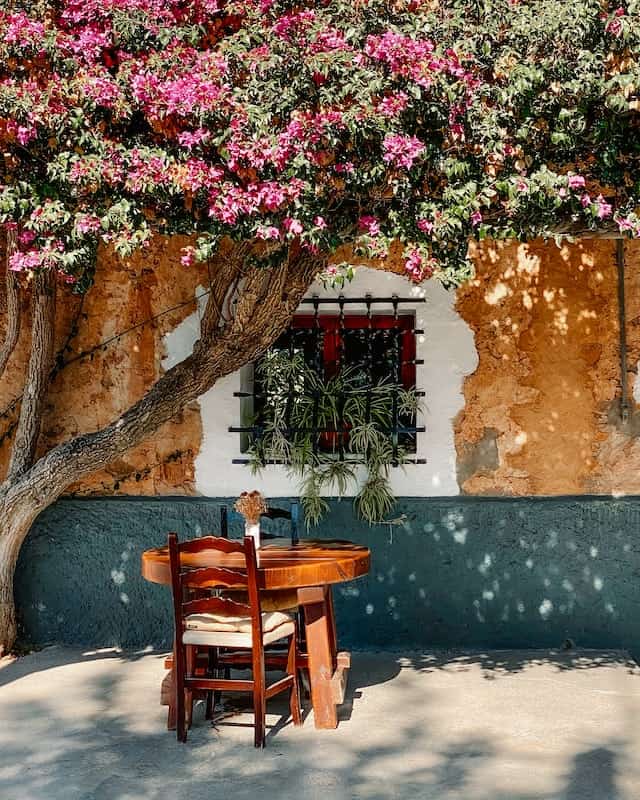 Any favorite restaurants/events/sites that you'd like to recommend? Tell us what made them great!
Don't dismiss Ibiza because of its reputation as a party island. Whilst there is that side of it, there is also a very spiritual, natural and peaceful side, too.
For a sunset, avoid the sunset strip and usual sunset beaches and instead seek out Las Puertas del Cielo, a small and simple cliff top bar north of San Antonio. Sip a cold beer, with a bowl of the best Spanish olives, and take in the most spectacular view across the Mediterranean Sea and a front row seat of the sunset.
My favourite place to have lunch on the island is La Paloma, a pretty garden cafe and restaurant hidden in the small village of San Lorenzo in the middle of the island. For meat lovers, the traditional Ibicencan grill, Cas Pages near San Carlos, is a must.
Formentera, the island just next to Ibiza which is only accessible by boat, should also be high on your list. It's my savior when I need proper time out.
I would also suggest coming to Ibiza in May or October/November rather than the peak season months. The weather is still spectacular, the island is quieter and greener, and prices for flights and accommodation are less than a third of peak season.
Living in Ibiza: In Conversation with Georgina Porteous.
Are there any tips you'd give someone else considering a similar move?
It's an obvious one, but learn as much of the local language as you can before making the move. This will make the initial months so much easier, from finding a place to live, to meeting friends.
Get in touch with the expat community before you arrive. Advice and contacts from people who've already made the move can be invaluable. Also, it means you can start early on building your support network–which can become so important while living away from family.
Ibiza is a melting pot of artisans, and one thing I've really enjoyed here is getting involved in different arts, including a jewelry-making course and trying my hand at ceramics. I definitely recommend looking into a local group of some sorts soon after you arrive. Be it a sporting competition, art workshop, cooking classes or even a local walking group, it's a great way to meet people.
Is there anything that women specifically should know before they move to your destination?
The healthcare system in Spain is very good, however the initial paperwork to become registered is a bit of a nightmare. Whilst I don't have children, I have expat friends who've had children in Ibiza and seem very impressed with the support they've received here.
Photos for Living in Ibiza: In Conversation with Georgina Porteous by Unsplash.