In Conversation with the International Girls House Director Karen Cherven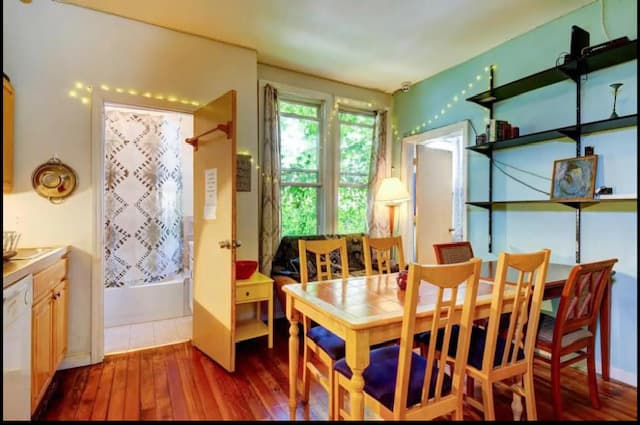 In June 2018, Karen Cherven decided to expand the International Girls House (IGH) to a new location, New York City. Today, Karen shares all about the new location and IGH with the Pink Pangea community. Here's a glimpse into our conversation.
Quite simply, what is the International Girls House? Tell us about it.
International Girls House is a residential experience located in the greater New York City area for women of all ages. The residence is centrally located and support is given for internships and educational programs for aspiring female internationalists. English language learning and cultural experiences have been the main emphasis thus far.
When did it begin? How did you become involved?
After founding and working at our Detroit International House in our original Detroit location for several years I wanted the challenge of opening a second location. In 2018 I began to envision a space in another location, and I felt New York City was a great option due to it's many cultural attractions and rich history involving immigrants. So I opened the Jersey City location. Initially it offered services and lodging similar to that in Detroit, where we are short term rental hosts and have a popular volunteer program. In fact, the Jersey city location was entirely based on our volunteer program in Detroit, which had received media attention and was becoming known worldwide.
The idea was to take this program and market it to people traveling to New York City who wanted to work on their English skills. This was a one month English Immersion program, and we offered housing, community meals, English language instruction and activities to those people.
After Covid hit, and after a solid year of observing the program in operation, I decided to reinvent this program. I began to realize a large number of our guests were very talented young women interested in advancing their education and knowledge of the world and that these women felt more comfortable living with like minded women, rather than sharing accommodations with men. And the guys were messy and sometimes tried to hit on the girls, which caused a lot of problems in the house. That was when I hit upon the idea of turning this into a dedicated location for women travelers.
What is the mission of the house? Why did you decide to make the NYC location women-only?
The mission of the house is to give women a safe, supportive space where they can share information among like minded travelers, culturally exchange with each other and have fun experiences. The women also can learn a lot about operating a co-living space and the work of an international nonprofit organization.
What opportunities (for cultural exchange or otherwise) does the house offer?
To expand on the last answer the participants can do an internship with the International Girls House using their strengths for example: in social media, business, hospitality or the arts, to advance the programs at the House or design community service and collaboration projects. This project has built in opportunities for cultural exchange as there is always a mix of different countries represented in our place.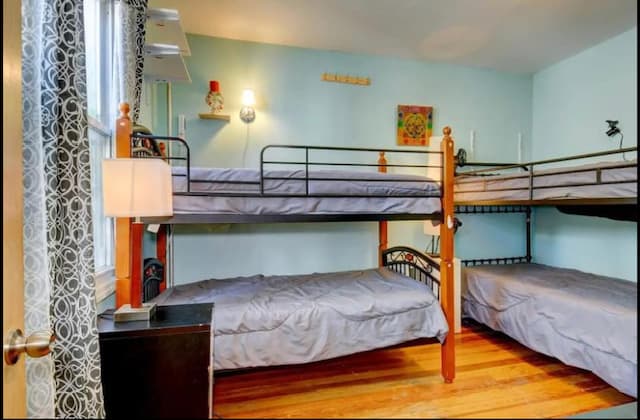 Who would be an ideal guest/resident of the house?
Curious females who are exploring the world and all the possible educational and cultural exchange opportunities.
Why should people come to the IGH?
We offer an inexpensive way to drop into a super charged international community. In a short time people can get connected, locate information on their educational interests and find women they can network with.
What countries have been represented at the Jersey House?
Since inception in 2019, we have people from all over the world, it is really hard to keep track, but Turkey, Japan, France, Italy, Spain, China, Brazil, the USA, Russia, India, Estonia, Tunisia, I am sure I am missing some people though….It has been very busy at our house for sure!
Having hosted people from all over the world, what has been one thing you've learned? What has surprised you most?
When you offer a supportive, fun space people bond and good things happen fast. It is endlessly affirming how quickly people can make friendships, learn about other cultures and greatly enrich their understanding of the world. Sometimes it only takes one community meal.
What are some of the biggest challenges with running IGH?
Providing a residential experience means you are to some extent in the hospitality industry. Booking guests, cleaning, providing maintenance and making sure the property is safe is hard work. Dealing with people is certainly the biggest challenge.
How has COVID-19 had an impact on the house? What precautions are being taken?
Extra deep cleaning is a part of the new protocol, and you will not get in if you are exhibiting symptoms.
Anything else you would like people to know about IGH?
Since the International Girls House is new I welcome women with energy to contact me with their ideas. I am sure there are new program possibilities and community projects that I haven't thought of. More people and more diversity will make every aspect of International Girls House that much more amazing.
How can people get involved and/or support IGH?
We are currently accepting applicants for our residential experience. It's a rolling admission, people can arrive anytime. We offer visa support also by providing a letter to support visa applications. Please send me a message at [email protected] and I will send an application, usually within 48 hours.
Best ways to stay up to date with what's happening at IGH? Preferred method of contacting you?
Contact me directly at [email protected] or by whatsapp at +1 313 213 6930. English communication is preferred. We are also out there on social media.
Facebook: https://www.facebook.com/DetroitInternationalHouse
Instagram: IGH: https://www.instagram.com/internationalgirlshouse/
DIH: https://www.instagram.com/detroitinternationalhouse/