Travel Egypt: In Conversation with Barbara Boxer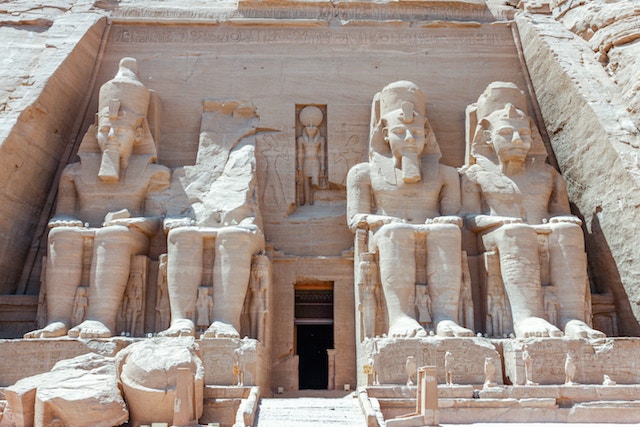 This month, we're interviewing women from all over the world and asking them about their experiences traveling to Egypt. We had the privilege of speaking with Barbara Boxer about her experience traveling through Egypt. Here's a glimpse into our conversation.
Tell us about yourself! What do you do when you're not traveling the world? Where do you live? What made you decide to go to Egypt?
Here I am in Brooklyn where I am starting up a health coaching practice to help support over-worked, stressed out, low energy women and men revitalize, boost their energy level, and harmonize the important aspects of their lives, as they look forward to living a full, happy, vibrant, and active retirement, by making sustainable nutrition and lifestyle changes.
While in grade school, I developed a crazy interest in hieroglyphics, which then grew into a fascination with ancient Egypt. In fact, while never really getting over the fear of public speaking, the topic of my first presentation, in the 8th grade, was the Rosetta Stone, which I finally got to see in London about five years ago.
How long did you go for?
In 1993, I took a nine-week vacation, the middle of which was 10 days in Egypt. It was June, very hot, and with low tourism levels due to the tourist bus bombing at the pyramids just a few days prior to my arrival.
What were your most memorable experiences? What were the biggest disappointments?
My time in Cairo was hectic, much like the city itself. 14 million people, wild disparagement between classes, and all of the usual plights of urbanization. I was guided through several mosques and museums, the King Tut exhibit, went to the bazaar, a papyrus center, a belly dancing performance, and, of course, a trip to Giza. None of the sights and activities disappointed … I even got to ride a camel by the Sphinx! And, being a child of the 60s, I let my imagination visualize the Grateful Dead playing amongst these mythical surroundings.
My biggest disappointment, though, would have to be that I would have felt uncomfortable as an unaccompanied solo, female traveler. That is something I had never experienced in any of my earlier travels throughout the U.S., Caribbean, Europe, or Australia and New Zealand in the '80s and early '90s.
One of the trip highlights (besides the pyramids and Sphinx, of course!) was spending a day visiting the temples of Abu Simbel, part of a World Heritage Site near the Sudan border. Pharaoh Ramses had these temples carved into a mountainside as a monument to himself and Queen Nefertari in the 13th century BC.
While the temples are truly beautiful, the really interesting part is that they were cut, dismantled, moved, and reassembled in a location higher in elevation and further from the Nile River banks during the construction of the Aswan Dam in the 1960s as they were threatened with submersion by the creation of Lake Nasser. Both an architectural and archaeological marvel, the union of ancient and modern wonders really captured my attention.
From there I was transported to Aswan, where I embarked on a five-day cruise to Luxor with many wonderful sights and activities along the way, including the Valley of the Kings, the Philae Temples, and a ride on a felucca, a traditional wooden sailboat, for a smaller boat experience–and the boat from which my favorite red Vuarnet sunglasses fell to the bottom of the Nile!
Back in Cairo for a night, I sampled falafels from a street vendor, which were incredibly delicious, But indulging in street food there was far from the best idea I've ever had. I spent the next several days at a beach resort on the coast of Kenya, my first time by the Indian Ocean, where I could barely muster the energy to walk a few dozen yards to dip my toes in it!
What do you wish you knew before you went?
I should have planned a longer stay there as I would have liked to see much more of the country.
Any favorite restaurants/hotels/hostels/sites you'd like to recommend?
I'd recommend pretty much everywhere I went and everything I did … well, except for the falafels!
What's next on your travel list?
I'm leaving in a couple of weeks for four weeks in Costa Rica. One of my very close friends and her husband retired and relocated there about this time last year, so this trip will be more about spending quality with them and getting a taste of their new life, new friends, and new foods. I may take a few day trips, but this will not be a major sightseeing vacation. It will, however, be warm!