3 Life Lessons that Tango Lessons Taught Me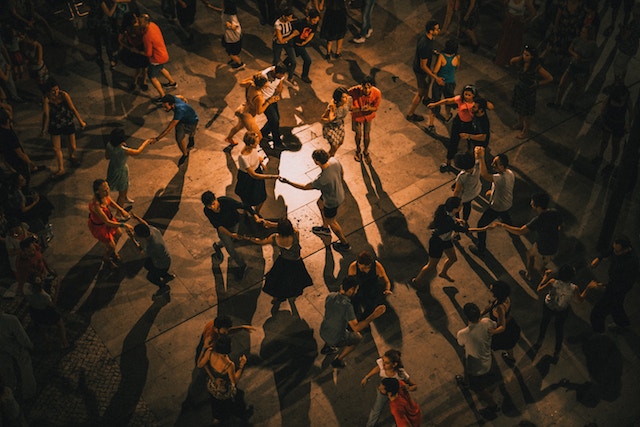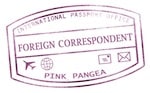 Buenos Aires, Argentina is synonymous with tango. Tango permeates the city on every level, from the superficial tourist traps of La Boca, where you can pose with tango dancers on El Caminito, to the touts on Florida Street selling tickets to the city's many tango shows. But the real spirit of tango can be found in the dimly lit milongas (tango salons) where beginners, tango fanatics and professionals mix, moving sensually across the dance floor to the moving backdrop of accordions and violins emanating passionately from live tango bands.
Naturally, no trip to Argentina is complete without experiencing a bit of this tango culture. This tango culture, I might add, is not the overdramatic tango of Hollywood movies, but rather the original, authentic Argentine brand of tango, which smolders quietly in its intimacy. While I highly recommend attending a tango show for the grand venues, historical journeys, endearing cheesiness and spectacular dancing, the best way to really get to know tango is to take lessons in one of the city's many milongas.
I got into the spirit of things and took a few lessons at La Viruta, a milonga in Palermo Soho. Along the way, I realised that tango, like dancing in general, can in many ways be read as a metaphor for life.
In particular, tango lessons taught me these 3 life lessons (in addition to the basic tango step):
3 Life Lessons that Tango Lessons Taught Me
1. Letting People Into Your Space
Argentina as a whole is a good place to shake off your fears of intimacy and to break down your firmly fixed ideas of personal space. As an incredibly warm culture, they aren't afraid of embracing and each meeting is met with a kiss on the cheek. Tango steps up the intensity of this relationship of closeness. As a dance that gained its popularity in brothels, it requires a fair amount of body contact, and intimate communication between partners.
Taking lessons in a milonga, you tend to keep a bit more distance between yourselves while you're learning, but shuffling every few minutes between partners, you quickly have to shake off your inhibitions and get comfortable in the embrace of a stranger (or rather, multiple strangers).
Which brings me to:
2. Letting Go
Along with dropping your inhibitions and slackening your boundaries, you've also got to cede control. Tango is a dance where the man leads and he communicates with you by shifting his weight, and thus yours. This may at first be a difficult thing to comprehend.
He made me close my eyes, relax my body and told me just to move with him – to feel the shift in his weight.
For me this lesson came after the official lesson when I was invited to dance by a sweet gentleman. After explaining to this man that I'd only had one lesson and knew only the basic step, he scoffed, telling me tango is not about the steps but about feeling the dance. He made me close my eyes, relax my body and told me just to move with him – to feel the shift in his weight. Not an easy task for me, I assure you, being someone who very much likes to be in control.
But, for whatever reason, I closed my eyes and listened and would you know it, actually started dancing, without thinking about the steps or counting out the beats. And it was an incredibly liberating moment to be dancing with a complete stranger, with my eyes closed, letting my body simply move in step with my partner, and truly feeling like I understood the heart and soul of tango at that moment.
Sometimes in life you have to simply close your eyes, let go and trust your body and your surroundings.
3. Not All Partners Were Created Equal
As effortless it is to dance with a good partner, where your steps become a fluid motion and you glide gracefully across the dance floor, in tango, as in life, there are bad dance partners as well.
You will inevitably encounter those that have two left feet. As well as other fumbling dance partners who mess up the steps and throw you off balance and then proceed to blame you for getting it wrong (not unlike real life).
3 Life Lessons that Tango Lessons Taught Me
Tango becomes a frustrating. Exercise of squinting down at your feet in concentration, counting out loud and battling with your partner. Then in the mixed bag of partners are those men who, despite being good dancers, are a tad creepy. Because while I accept intimacy and close body contact as being part of tango, I draw the line at strangers grabbing the opportunity to nestle their heads against my chest.
But awkward partners and occasional creepy men aside, tango is a beautiful dance. It's an apt symbol for the passion of Argentines, and a patient teacher for those like me could do with a lesson in letting go, and letting people in.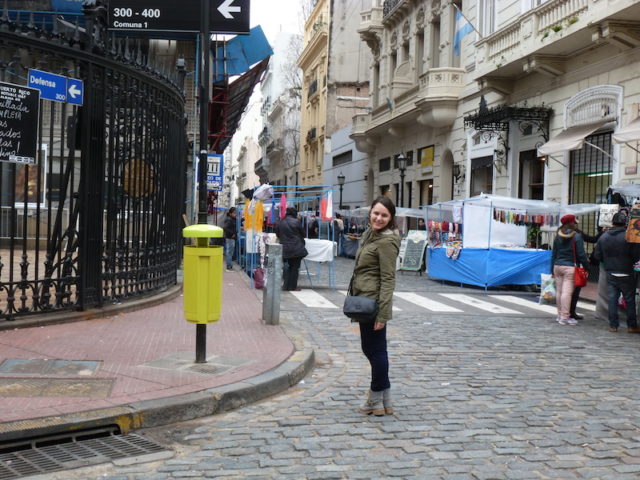 3 Life Lessons that Tango Lessons Taught Me
Have you traveled to Argentina? How was your trip? Email us at [email protected] for information about sharing your experience and advice with the Pink Pangea community. We can't wait to hear from you.
3 Life Lessons that Tango Lessons Taught Me photo credits: Nicole Eberhard and Unsplash.