Travel Iceland: In Conversation with Hannah Bachman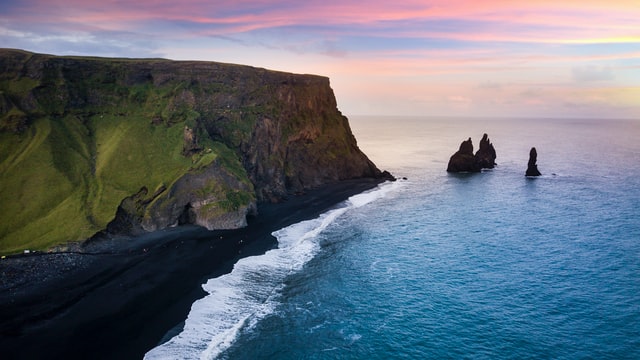 This month we're interviewing women from all over the world and asking them about their experiences traveling to Iceland. We had the privilege of speaking with Hannah Bachman about her experience traveling through the country. Here's a glimpse into our conversation.
Tell us about yourself! What do you do when you're not traveling the world? Where do you live? What made you decide to go to Iceland?
Well, my name is Hannah. I live outside of Seattle with three roommates who are all nannies. In 2012 I graduated from Seattle University with my B.A in creative writing and since then I have suffered from workaholism. I published a children's book, I'm a freelance writer, I design weddings, and I wait tables 5 nights a week.
But, oh, do I day dream. I would like to drop everything one day and move to Europe so I can sit in cafes all day and write novels. Traveling is a huge passion of mine because it combines all my favorite things–food and wine, music, culture, learning new things, meeting new people. At 23, I've been to 23 countries. Iceland had been on my list for years. A friend and I were sort of gushing over the music scene there and one of us said "Let's just go". And so we did.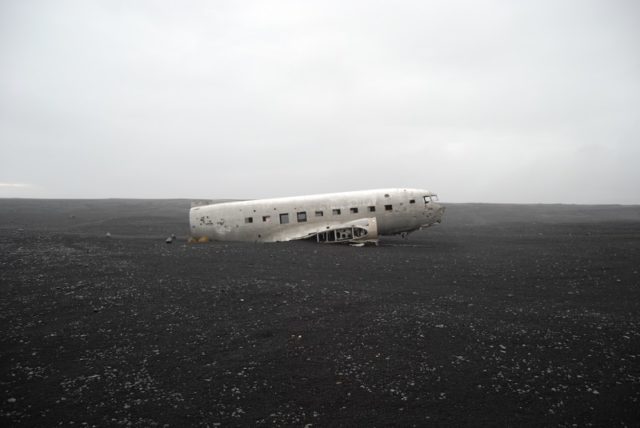 How long did you go for? How did you spend your time?
I was in Iceland for about two weeks. We spend our first few nights at Kex Hostel in Reykjavik meeting locals and getting some travel tips from other backpackers. Then we rented a car and made our way around the island on the Ring Road. It was my first international road trip and the most beautiful country I've ever been to.
We decided to save money on lodging and camp in the car so whenever we were tired we would put the seats down, roll out our sleeping bags, and sleep in the back of the Subaru. When the sun came up, we would go to the town swimming pool, take a dip in the geothermal pool and then shower there. The drive is beautiful and there is always something to see.
We didn't use our phones, we just had a map and some notes we had drawn up beforehand. Some stops we made were Vik, Seyoisfjorour, Hofn, Hofsos, Husavik, Akureyri, and Lake Myvatn. We went back to Reykjavik a little early because we loved it so much and wanted more time there. They have the coffee shop culture that I love, and the Reykjavik film festival was going on as well. We made a stop at the Blue Lagoon on the way to the airport.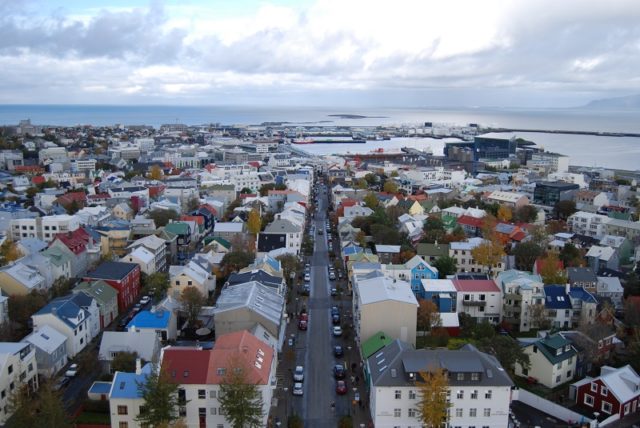 What were your most memorable experiences? What were the biggest disappointments?
I loved Seyoisfjorour. It's this little town in the Eastern Fjords. We hadn't circled it on the map but someone we met in Reykjavik told us we had to stop there "because there was a pizza place." We didn't understand why it was so great at the time, but wow. To get to the town, you have to drive up through the mountains. It was dark out when we were driving, so we had a clear view of the Northern lights above.
Suddenly we found ourselves in this little town by the sea, surrounded by mountains and red and blue houses. There was nothing open, expect for this infamous pizza place. We stumbled in, looked rugged and hungry. The kitchen was closed, but they gave us beer. We learned that the pizza place was actually on the bottom floor of an art school, called Skaftfell, which houses experimental artists from all over Europe who come to THIS town to get inspired. Every summer, Seyoisfjorour hosts a huge art festival, which we had missed, but I would love to go back.
What disappointed me is that I had thought there would be remote natural hot pools in the wilderness.
One thing I feel like I missed out on was the natural hot springs. We went to the Blue Lagoon, yes, but it is a major tourist stop so you will be surrounded by middle aged men drinking strawberry banana smoothies in the pool. But it's still amazing, and everyone should go!
What disappointed me is that I had thought there would be remote natural hot pools in the wilderness. There are some, but they are not very accessible. Many of them are out of the way or too hot to go in. The ones we tracked down were so far out that we just didn't have time to experience them.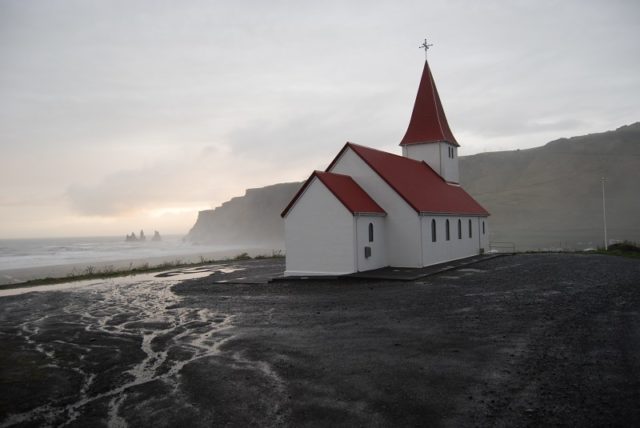 What do you wish you knew before you went?
Bring sweaters–it is quite cold! If I were to do the trip again, I would bring more supplies for car camping. It was actually pretty fun but it would have been more enjoyable if I had some camping supplies, like a sleeping mat, a water heater, and something other than beef jerky and dried mangoes.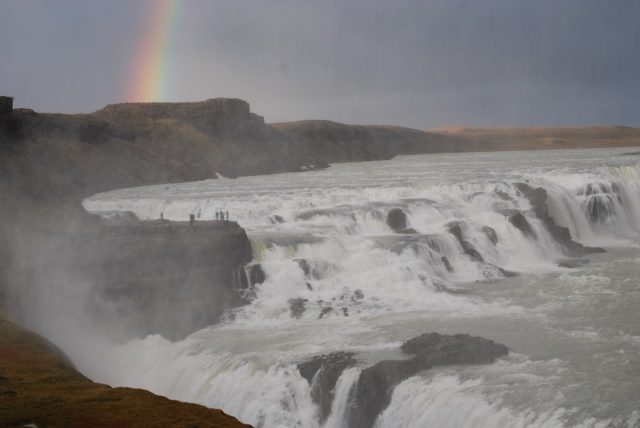 Any favorite restaurants/hotels/hostels/sites you'd like to recommend?
In Reykjavik, you have to stay at Kex Hostel. It's amazing. You meet so many cool people. The hostel has its own bar/restaurant and they frequently have concerts there.
Some things you should do: Eat breakfast at Bergsson Mathús, get coffee at Reykjavik Roasters, and try to hear some live music. They have a free local newspaper called the Reykjavik Grapevine. That's where we got all our information about upcoming shows and events.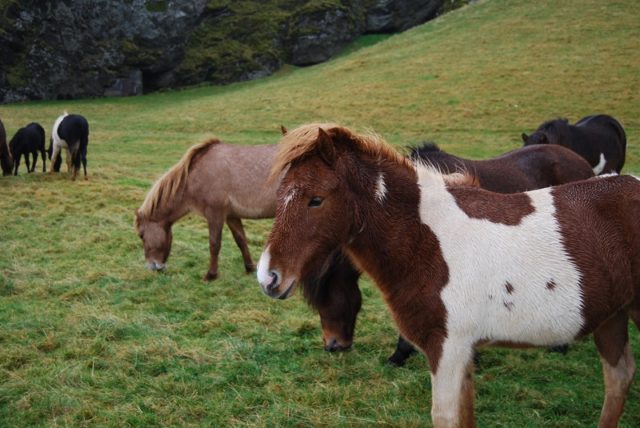 What's next on your travel list?
Spain and Portugal with my family! Actually it will be hilarious. My family hasn't gone on vacation together in seven years. My parents' idea of vacation is road tripping to national parks in the the Northwest so it will be fun to see how they handle Southern Europe.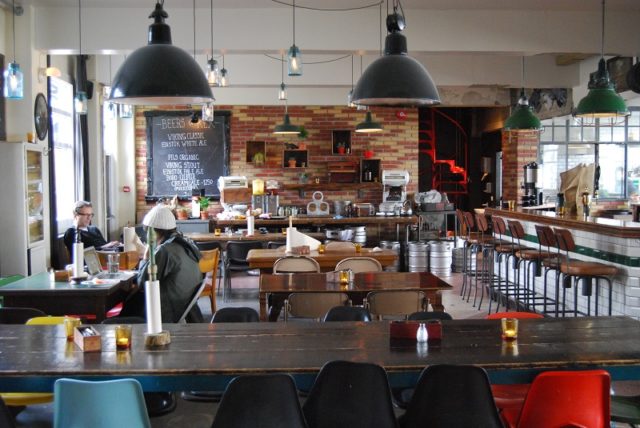 Travel Iceland: The Real Deal with Hannah Bachman
Related Reading
Travel Iceland: The Real Deal with Leah Missik
Have you traveled to Iceland? Email us at [email protected] for information about sharing your experience and advice with the Pink Pangea community. We can't wait to hear from you.
Travel Iceland: A Conversation with Hannah Bachman photo credits: Hannah Bachman and Unsplash.