30th Birthday in Iceland: In Conversation with Kristin Lochner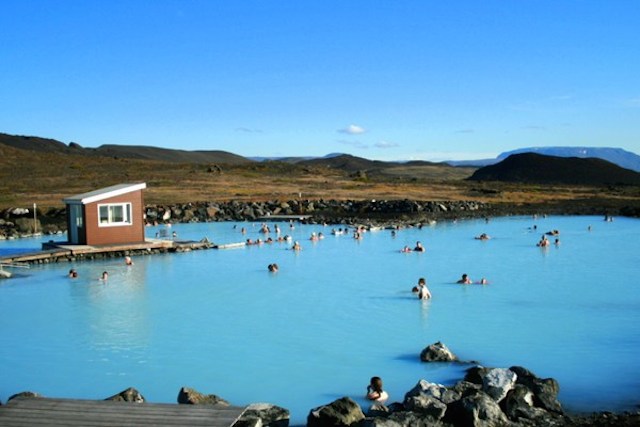 This month, we're interviewing women from all over the world and asking them about their experiences traveling to Iceland. Event planner Kristin Lochner spent a week in Iceland for her 30th birthday. Here's a glimpse into our conversation.
Tell us about yourself! What do you do when you're not traveling the world? Where do you live? What made you decide to go to your most recent destination?
I am an event planner for the Springfield Area Chamber of Commerce. I have lived in Springfield, Missouri all my life, so I enjoy traveling to learn about other cultures. When I'm not traveling, you'll find me reading and discovering new places to add to my bucket list.
Iceland is not my most recent destination; I chose to go there in 2010 for my 30th birthday. My most recent destination was the Amalfi coast in Italy, and I just happened to be there on my 35th birthday! So I'm already planning where I'll spend my 40th birthday.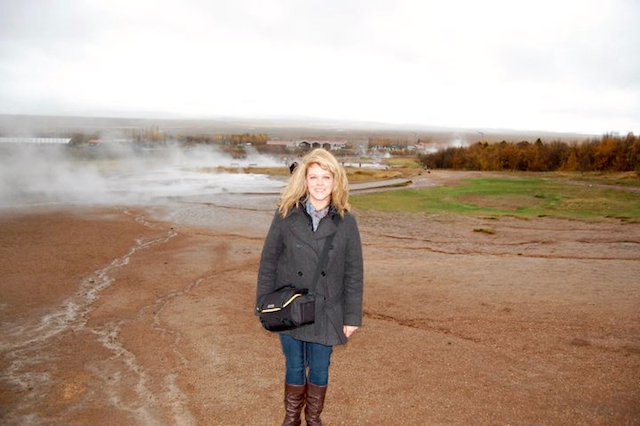 How long did you go for? How did you spend your time?
I spent a week in Iceland in October of 2010. Luckily, I have family friends who are missionaries in Reykjavik so I had a host home to stay at. They also lent me their car to get myself around. They had to work the first portion of my trip, so I used that time to wander around the city.
It's not a large city and is easily walk-able from most hotels. Iceland Airwaves was happening while I was there, so many restaurants, coffee shops, pubs and even bookstores had live music playing all afternoon and evening.
When my host family didn't have to work they took me on the Golden Circle tour, to their neighborhood pool, the Blue Lagoon. I also attended church services with them.
What were your most memorable experiences? What were the biggest disappointments?
The Golden Circle is a must. There are several tour options, but my hosts drove me on their own. It was an easy drive and we were home by dark, but the daylight hours are limited in October. The waterfalls and geysers are amazing.
One of my favorite experiences was the Blue Lagoon. We went late in the afternoon and stayed until it closed. There was not a line when we were there, but more recently I have other friends who were not able to go because the lines were too long. If the Blue Lagoon is too busy, there are plenty of neighborhood pools to go to and they all have hot tubs with the natural water.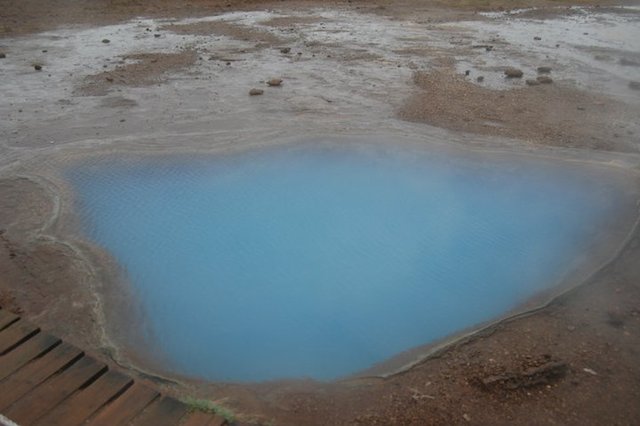 30th Birthday in Iceland: A Conversation with Kristin Lochner
What do you wish you knew before you went?
I should have planned better and waited another week to go because I just missed seeing the northern lights.
My next visit will be in late spring or summer to take advantage of the extended daylight hours and do more hiking. I want to travel the whole island. I have a friend who rented a camper and did that in 2015. He said it was an amazing experience, but it ended up being colder than they realized and had to stay in hotels some nights to warm up.
Any favorite restaurants/hotels/hostels/sites you'd like to recommend? Tell us what made them great!
My host family mentioned that the Salvation Army guesthouse is a good, reasonable place to stay in Reykjavik for any traveler on a budget. Especially since it's located in city-center.
The Hilton Reykjavik Nordica has a great buffet breakfast with both traditional food and western food.
Try an Icelandic hot dog from a street vendor! They are a cheap, delicious lunch.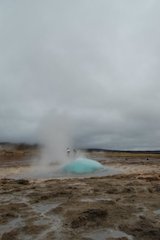 Is there anything that women specifically should know before they travel to your destination?
I felt extremely safe being on my own in Reykjavik despite the language barrier.
Everywhere you look the country is picture-postcard beautiful, even if it's a cloudy overcast day.
30th Birthday in Iceland: A Conversation with Kristin Lochner
Related Reading
Have you traveled to Iceland? How was your trip? Email us at [email protected]pinkpangea.com for information about sharing your experience and advice with the Pink Pangea community. We can't wait to hear from you.
30th Birthday in Iceland: A Conversation with Kristin Lochner photo credits: Jessica Shen and Kristin Lochner.