A Quick Getaway to Iceland: A Conversation with Caroline Lupini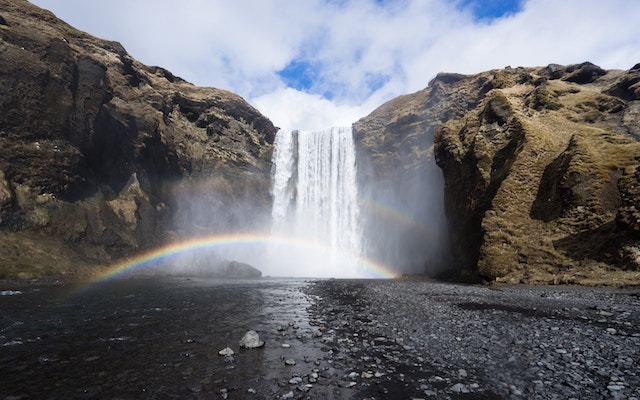 This month we're interviewing women from all over the world and asking them about their experiences traveling to Iceland. We had the privilege of speaking with Caroline Lupini about her experience traveling through the country. Here's a glimpse into our conversation.
Tell us about yourself! What do you do when you're not traveling the world? Where do you live? What made you decide to go to your most recent destination?
I work remotely doing a whole bunch of different projects, so I have the flexibility to travel quite frequently! When I am not traveling though, I am based in Ann Arbor, MI. I decided to go to Iceland because I was planning to go to Oktoberfest with some friends, and when WOW Air started servicing Boston and Baltimore, they offered some really great introductory rates.
We were able to book tickets, one-way from Baltimore to Iceland for about $150, and we booked our onward ticket to Munich for just above that price. All in all, about $325 to go one-way to Europe is a great deal, and we all had frequent flyer miles to pay for our tickets home.
I love the outdoors and hiking, so Iceland had been on my list for quite some time and it seemed like a perfect excuse to go an get a taste of the country.
How long did you go for? How did you spend your time?
We spent four days in Iceland. We rented a car so we would have the flexibility to drive along the coast, check out some waterfalls, visit hot springs, and drive the Golden Circle.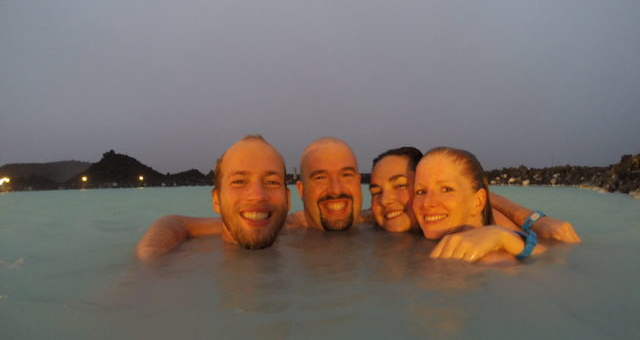 A Quick Getaway to Iceland: The Real Deal with Caroline Lupini
What were your most memorable experiences? What were the biggest disappointments?
The most memorable experiences were the awesome hot springs we found. We were even able to view the Northern Lights on night from a gorgeous, hot, natural hot spring that we didn't have to share with anyone else! You can read more about these hot springs and how to get to them on my blog.
We also had the (dis)pleasure of trying Hakarl, a national dish of Iceland consisting of a fermented Greenland shark. Cool to say I've tried it, but I wouldn't want to try it again!
We ran out of time on our last day to make it to another hot spring we had been wanting to visit—but I guess that is just another reason to go back!
What do you wish you knew before you went?
Iceland in September is COLD and WET. I met up with my friends in Baltimore and looked at the weather and decided that I needed to purchase a pair of waterproof boots and a waterproof jacket because I had not packed for the weather at all.
Since I had both of those items at home, I didn't want to spend too much money on new items, and they were not as high of quality. There were multiple times in Iceland that I was so wet and cold that I just wanted to go inside and have some hot chocolate…but with only four days didn't want to waste that time!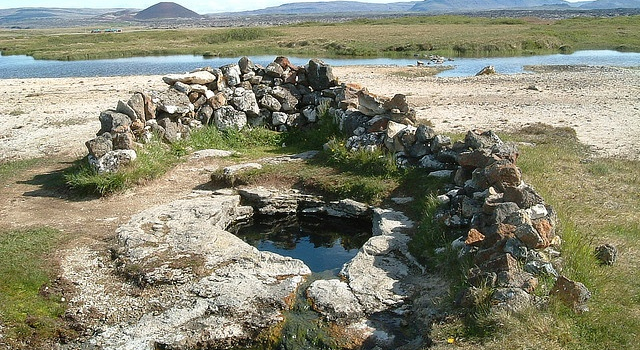 A Quick Getaway to Iceland: The Real Deal with Caroline Lupini
Any favorite restaurants/hotels/hostels/sites you'd like to recommend? Tell us what made them great!
We stayed at the Radisson Blu 1919 in Reykjavik, and it was a pretty nice hotel. I would definitely stay there again if I wanted to be based in Reykjavik. Food was very expensive, so after a few pricy meals out, we just went to the grocery store, which was still on the expensive side, and loaded up on snacks.
Is there anything that women specifically should know before they travel to your destination?
Nothing specifically for women that I found from Iceland.
A Quick Getaway to Iceland: The Real Deal with Caroline Lupini
Related Reading
Choosing to Stay Young in Iceland with Kathryn Cardin
Have you traveled to Iceland? How was your trip? Email us at [email protected]pinkpangea.com for information about sharing your experience and advice with the Pink Pangea community. We can't wait to hear from you.
A Quick Getaway to Iceland: A Conversation with Caroline Lupini photo credits: Caroline Lupini