What You'll Want To Know Before Traveling To Southern Iceland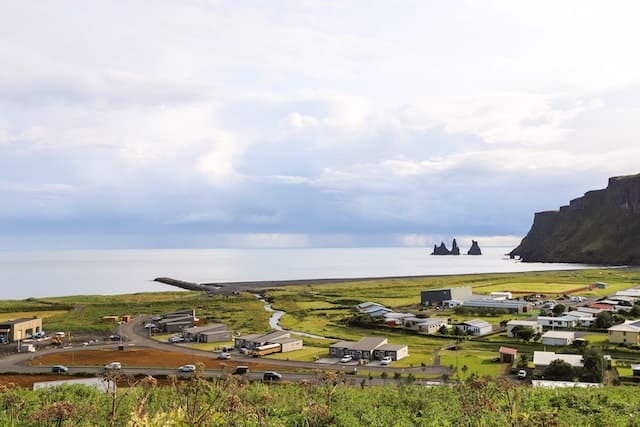 In 2009, shortly after the Icelandic financial crisis began and right before a cloud of volcanic ash covered the skies of northern Europe, my then boyfriend (and now husband) surprised me with a plane ticket. We were traveling to southern Iceland!
Iceland, also known as the "Land of Fire and Ice," is one of the most geologically active places on earth–with more than 15 volcanoes that have erupted in the last century. It's almost as though you can still feel the rumbling. Nothing could prepare us for the amazingness that is Iceland. We spent seven days with our jaws dropped in awe of the beauty of the waterfalls and the rainbows they bring with them.
Since everybody loves a list, here are my must-dos when traveling to Southern Iceland:
What You'll Want To Know Before Traveling To Southern Iceland
Just drive
Iceland is like nothing you've ever seen before. The fact that it was born out of a volcanic eruption makes driving through it feel like you've landed on another planet. Go hiking on one of Iceland's many glaciers. They seem to be almost everywhere you look, even in August Check out the turf houses – adorable little houses that appear to be engulfed by the hills that surround them and which have long sheltered Icelanders from the harsh winters.
Leave a stone for luck on one of the thousands of Icelandic cairns. Hey, it worked for me! And finally, keep your eyes peeled for the adorable Icelandic Rastafarian ponies.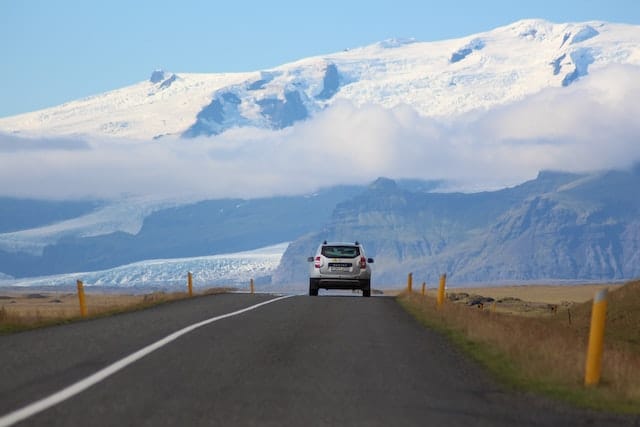 Watch the sun set…at 11:30PM
Winter is Aurora Borealis season in Iceland and summer is characterized by very long days – so grab a cold beer (or some hot wine) and enjoy the view.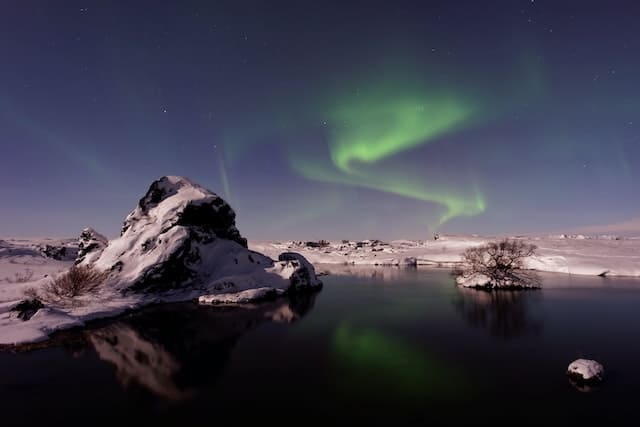 Visit the Golden Circle
This is an easy day trip from Reykjavik, which includes three main stops: Thingvillir National Park, the Gulfoss Waterfall and the Geysers of Haukadalur Valley. At Thingvillir national park, where the Icelandic parliament was established in 930 until 1798, you can literally stand between two continents. I'm no geologist but this is the ideal place to let your inner geek loose. It is amazing to be able to walk (or scuba dive) between the American and European tectonic plates.
A short drive away, in the Haukadalur valley, you'll find yourself being literally blown away by the violent eruption of water and steam that the little holes in the ground emit. The name Geyser – meaning to gush in old Norse – comes from "Geysir," which you can visit at the Haukadalur valley. I wouldn't bother standing around waiting for Geysir to erupt, which happens at best three times a day. But the nearby Strokkur erupts to about 30 meters every few minutes. A hop, jump and a skip from Haukadalur Valley is one of Iceland's most beautiful waterfall, Gulfoss (also known as, the Golden Falls).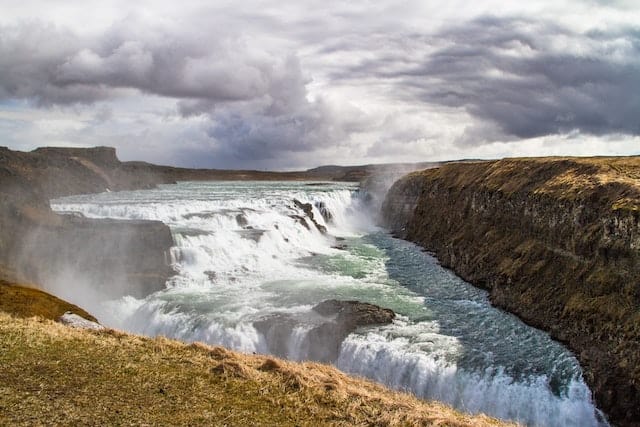 Head to Iceland's many waterfalls
While Gulfoss is amazing, it won't be the only waterfall you'll see. It seems as though Iceland is made up of waterfalls – as everywhere you look there they are – and of course the subsequent rainbows. The rain, snow and glaciers that are characteristic of this green isle mean there are waterfalls everywhere. Our favorites were Seljalandsfoss since you can walk behind the waterfall all while staying fairly dry, and Skogáfoss, where the unprecedented number of rainbows had us looking for a pot of gold.
What You'll Want To Know Before Traveling To Southern Iceland.
Check out the black beaches of Vik
With a population of 300, the residents of Vik are graced with one of the most beautiful beaches in the world. Found beneath the Reynisfjall Mountain, this stretch of black basalt sand offers a good view of the Reynisdranga rock formation. Legend says these were trolls turned to rock by the rising sun and striking volcanic basalt pillars, which give this beach a mini Giant's Causeway feel. While there are no actual trolls, the beach's basalt columns and the nearby cliffs of Dyrhólaey are home to many puffins, the cutest birds.
Take a dip in the Icelandic lagoons
The Jökulsárlón glacial is almost indescribable. Sadly, as a result of climate change, huge blocks of ice are constantly breaking off the nearby glacier and find themselves floating on the icy lagoon. It is eerily beautiful and a must visit. While the Blue Lagoon isn't quite as awe inspiring as Jökulsárlón, don't skip a little splish-splashing in its warm mineral rich waters while admiring the volatile Icelandic landscape that surrounds you.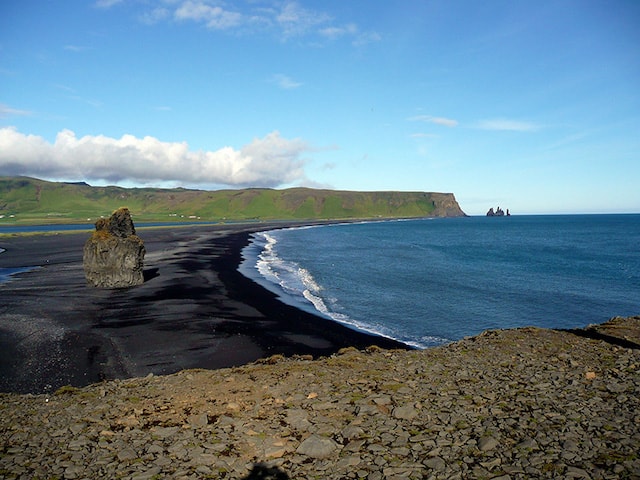 Tour Reykjavik
Iceland's out of this world scenery is not all there is to it. Reykjavik is an adorable capital city. It has a funky Scandinavian feel, tasty treats (beyond putrefied shark and puffin steaks) and a great nightlife. You cannot miss going out on a Saturday night and taking part in the rúntur, i.e. a pub crawl. Be warned, despite the financial crisis, Iceland is not cheap. So, find a bar with a good happy hour. Our rúntur included a bar that sold beer from the bar at 50% whenever they rang a bell.
Needless to say, our night included a lot of running. End your night, and your trip, with a hot dog at the Bæjarins Beztu Pylsur –which translates to "best hot dogs in town." Pack your bags, try to catch one last early morning rainbow. And make sure you don't miss your flight home!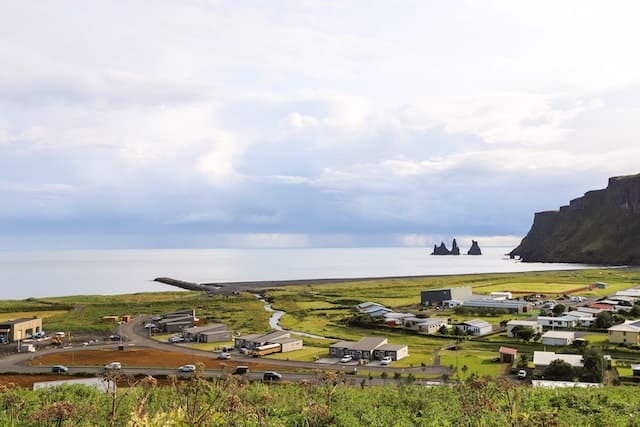 Photo credits for What You'll Want To Know Before Traveling To Southern Iceland by Leehee Goldenberg and Unsplash. Have you traveled to Iceland? How was your trip? Comment below to share your experience!