5 Important Lessons Learned From My Travels In Iceland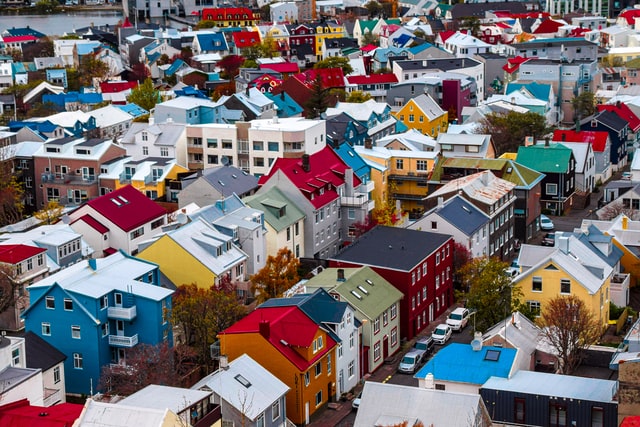 Iceland is not a country that was on my bucket list, but it was a country that surprised me more than any other place I've been to. When my mother planned an Iceland travel adventure for my birthday, I didn't know what to expect–beside the obvious ice.
I vaguely remembered some story from middle school history class mentioning something about Viking settlers naming Iceland and Greenland their respective names to confuse future settlers. Iceland was actually green, and Greenland was covered in ice. On our girls getaway to Iceland, I learned that there is definitely more to Iceland than that.
Iceland Travel Tips: 5 Things I Learned from My Travels
1. Iceland is very modern
Upon arriving in Reykjavik, Iceland, we ventured downtown to our hotel, and found that the downtown area was like a European city with lots of bars, restaurants, shops and outdoor spaces. There was unique architecture around the city that really gave it its own personality. The main attraction in Reykjavik is the church at the top of the hill, which you can climb up to see an incredible view of the city.
Its architecture was like nothing I had seen before with intricate lines and picturesque stained glass windows. The church was surrounded by quaint shops and restaurants, and we ended up eating at this great noodle place that was so perfect in the chilled weather.
2. Yes, the Iceland weather is cold and yes, there is ice
I live in Boston where we definitely see our harsh winters; Iceland in March had the New England cold weather. I was dressed in my down, North Face winter jacket with earmuffs, gloves and a scarf. The city is right on the water, so there is a breeze comes from the ocean. There was snow on the ground, and we had some flurries while we were there as well.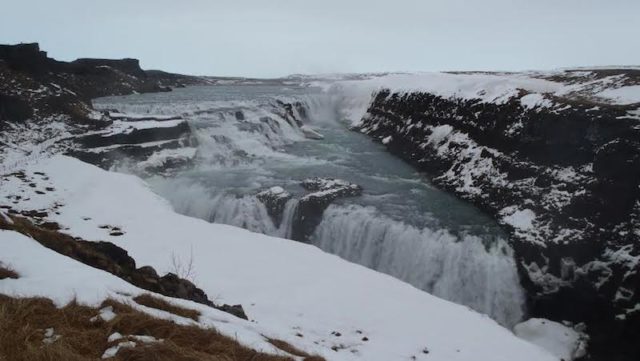 3. Iceland is Au Natural
The one thing that still excited me when I think of Iceland is all of the natural elements. So much of the world now is man made— you go to Paris to see the Eiffel Tower, Rome to see the Coliseum, or Kyoto to see the pagodas. So many of Iceland's tourist sites were natural. We went on a day trip around the "Ring Road," which circles the country, visiting geysers (geyser is actually an Icelandic word!), craters, waterfalls, natural spas and the Northern Lights. It was such an authentic experience!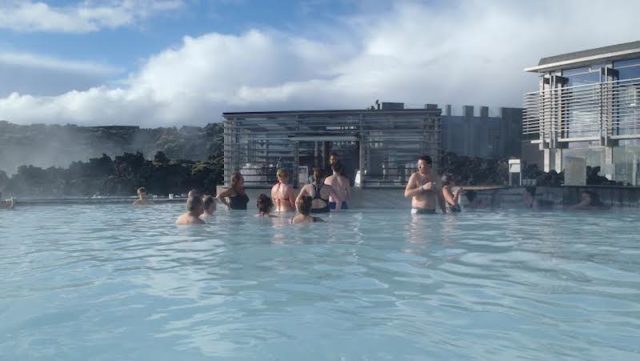 4. The Northern Lights are not what they look like in photos.
The Northern Lights were something I wanted to see. They do not happen every night, and you need a clear night to be able to see them. We were lucky enough to see them on our last night there, but they really just looked like night time clouds. The colors that appear in the photos are enhanced through cameras which stay still during a period of time.
The colors do not appear as vivid in person, at least not on this occasion. Still, they were glamorous, and worth seeing— just different that what I expected.
5. Go to the Blue Lagoon Spa.
The Blue Lagoon Spa should not be missed! Luckily, since many tourists visit it, there are many busses that travel between the hotels, airport and the spa. It is not a tasteless tourist attraction, but rather one of the most relaxing experiences you will have. The spa is a geothermal spa, heated naturally through the earth and has all of the amenities of a traditional spa but is even better.
It is literally a large lagoon/pond area where you can walk around in water. They give you a band that connects to your appointments and credit card, so you are able to order from the restaurants without needing to hold onto your credit card.
There is also an in-lagoon "bar," which offers beer, wine, smoothies. You can also order various mud or facial treatments. But the best mud comes from the bottom of the lagoon. They encourage you to grab the mud from the bottom and put it on your face and body. For added relaxation, get a massage in the lagoon. There is a private massage area that is strictly for in-water massages.
Iceland was such a great trip, and would be great for people looking for adventure travel or leisurely travel!
Iceland Travel: 5 Things I Learned from My Travels
Related Reading
Travel Iceland: The Real Deal with Leah Missik
Have you traveled to Iceland? Email us at [email protected]pinkpangea.com to share your experience and advice with the Pink Pangea community. We can't wait to hear from you.
Iceland Travel: 5 Things I Learned from My Travels photo credits: Elizabeth Raflowitz and Unsplash.