3 Important Lessons Learned from Volunteering in Remote Laos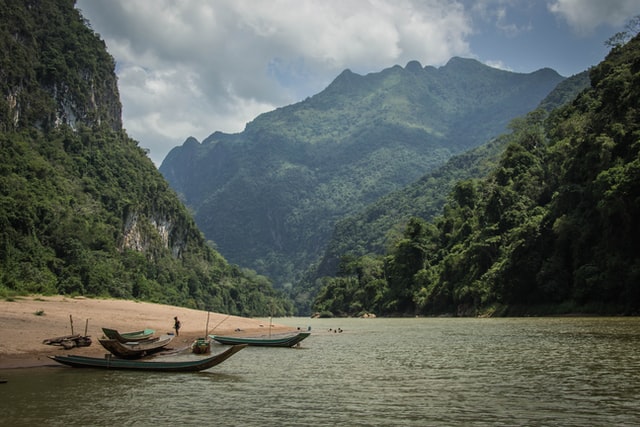 A few years ago, I was lucky enough to take part in an ecotourism volunteering project in Laos in an area that had only recently opened to tourists. Through Openmind Projects, which runs international volunteer programs, I was the first-ever volunteer in the Nam Kading National Protected Area.
I stayed in a centre located next to the Nam Kading River, where scientists had previously conducted research. To get there, I took a four-hour bus ride from Vientiane, Laos followed by a half hour ride on the back of a motorbike down a bumpy dirt track. Finally I arrived at my home for a month. There was no way of leaving the bumpy track on my own, electricity only on occasion, and the Nam Kading River for company, as well as some very welcoming local residents and staff.
Here are some of the things I learned:
3 Important Lessons Learned from Volunteering in Remote Laos
1. Laos is not Thailand…or Vietnam
It sounds obvious, but if you're heading on the backpacker trail, it's easy to believe that Southeast Asia is one long homogenous travelling experience. Cross the border from Thailand or Vietnam into Laos and you will feel the distinct difference between these countries. When heading off the beaten track to somewhere like the Nam Kading National Protected Area, you can see the difference more dramatically. It's worth the extra effort to really get to know a country and all it has to offer. Laos is beautiful and there is still a lot left that's relatively undiscovered.
2. A little language goes a long way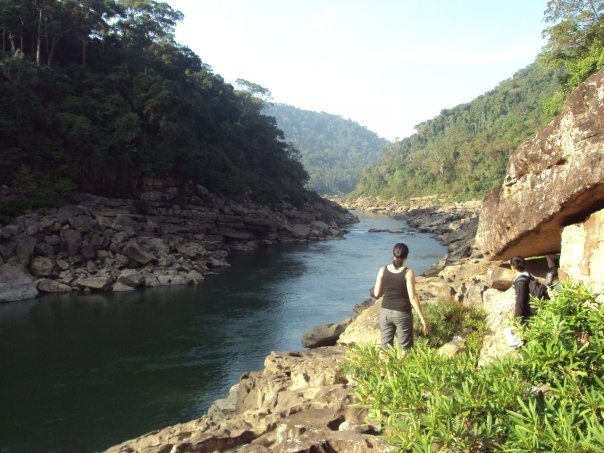 While two locals who worked in the NPA spoke fairly good English, the elder members of my host family spoke none. I was lucky that I'd been volunteering in Thailand with some Laos trainees who taught me some basic Lao language before I left. Learning the small amount of language I did was invaluable. If you're volunteering in a remote location with no means of leaving, you can certainly feel isolated at times. Being able to communicate with your hosts, even if it's just a little, is vital to making you feel more at home and your hosts feel more comfortable with your presence.
3. A remote village may be extremely remote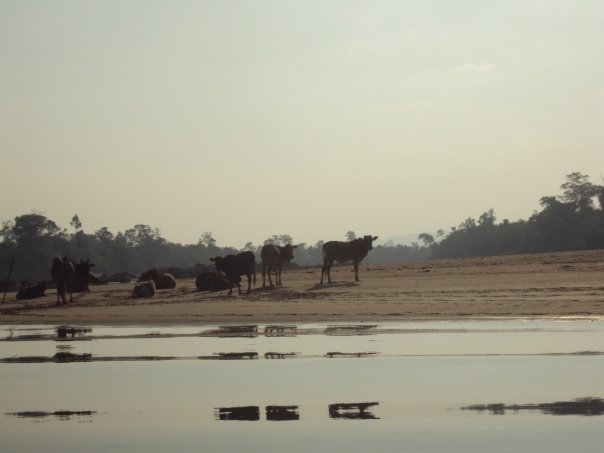 If you are thinking of doing volunteer work, then it is wise to find out as much about your situation as possible. Where is the nearest road and nearest shop? Will you be staying in a village, and can you get involved with daily life there? Can you cope without phone signal? Although I loved my experience, I was surprised that I felt a little trapped not being able to leave of my own accord without some planning and persuasion. One of the great things about travelling alone is the freedom it gives you – especially somewhere as easy to travel as Southeast Asia. When you volunteer abroad in a very remote location, some of your freedom will be in the hands of your hosts and the local infrastructure.
I loved my time volunteering in this remote and beautiful part of Laos. The rewards for me far outweighed any challenges of living remotely, and I would definitely recommend exploring the hidden parts of this country that other tourists might not have reached yet. The Lao people will welcome you with open arms!
Top photo credit for 3 Important Lessons Learned from Volunteering in Remote Laos by Unsplash.