Five Days in Iceland: In Conversation with Allison Schroeder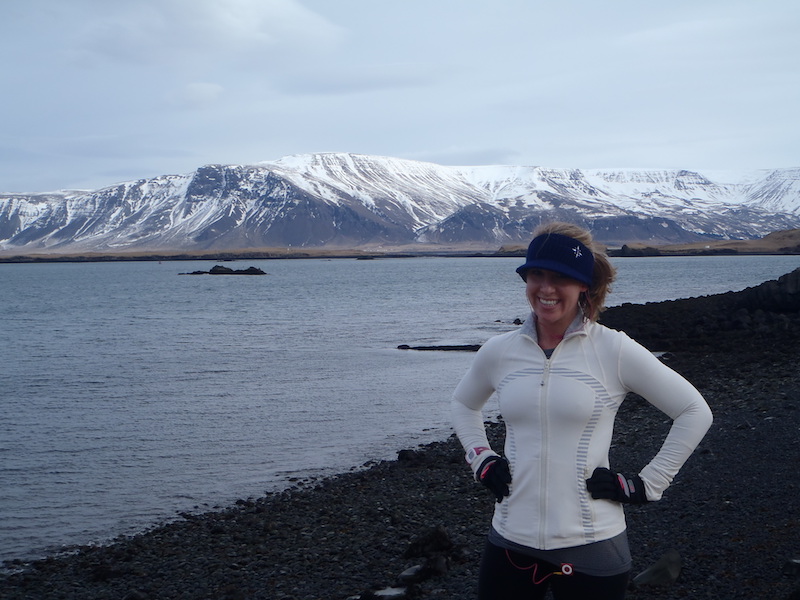 This month we're interviewing women from all over the world and asking them about their experiences traveling to Iceland. We had the privilege of speaking with Allison Schroeder about her experience traveling throughout the country. Here's a glimpse into our conversation.
Tell us about yourself! What do you do when you're not traveling the world? Where do you live? What made you decide to go to your most recent destination?
I call Cincinnati, Ohio my home, where I run my own PR agency. Through my work, I'm able to connect with a wide variety of people, who are always recommending new experiences and places to visit.
On this occasion, exploring Iceland was a personal choice as I've always found Icelandic culture intriguing and the northern lights have been on my bucket list since the beginning, so it only made sense to make the time! Plus, it's surprisingly affordable to travel there for a few days, compared to my previous European escapades.
How long did you go for? How did you spend your time?
We spent five days in Iceland. We spent our time exploring Reykjavik, taking tours into the countryside, and lounging. Our hotel (the Center Hotel) had wonderful accommodations, delicious breakfast and a nice pool and sauna area, so we also enjoyed a few lazy mornings as well.
What were your most memorable experiences? What were the biggest disappointments?
Every experience in Iceland was unique and memorable. Of course, the Northern Lights were incredible, but the waterfalls, the neighborhoods and food all made for some great stories and photos. To cap off the trip, we visited the Blue Lagoon, which is a very touristy but incredibly photogenic geothermal outdoor pool and spa. It was worth every penny of our waterproof camera!
My biggest disappointment was that I was only able to see a glacier in passing. Unfortunately, because we did not rent a car (it was super snowy!) we weren't able to make it to the glaciers, which were further away from the capital.
What do you wish you knew before you went?
Unlike the rest of Europe, the folks in Iceland are much more practical when it comes to attire. I packed as though I would be hopping around Paris instead of Iceland, so I should have packed a warmer coat.
Thankfully, though not for my wallet, the merchants in Iceland seem to know that and there are a ton of really high quality winter wear retailers all over the shopping district.
Any favorite restaurants/hotels/hostels/sites you'd like to recommend? Tell us what made them great!
As strange as it sounds, all of the guides and locals will recommend you stop by this hot dog stand in Reykjavik by the harbor. It's open late, and very popular after people hit up the bars. I'm not even sure what they put on those things (it tasted like sweet mustard and fried onions), but they were delicious I stopped by twice for a late night snack.
The coffee is also delicious. The Icelandic equivalent of Starbucks (the name escapes me, but there are at least 2 in the center of town) makes a mean latte.
You must also try the fermented shark and the "black death" liquor. It's not my cup of tea, but it's a part of the country's heritage, and important to understand at least.
If you like going out, there's a great bar crawl that can show you the ropes. I highly recommend following @Wakeupreykjavik on Instagram for more information.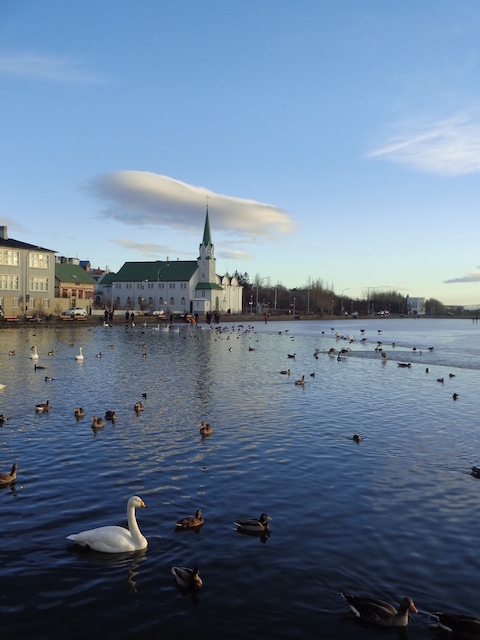 Is there anything that women specifically should know before they travel to your destination?
Iceland is very safe. I didn't feel uncomfortable being out and about at night (which is good, because there are a lot of dark hours up that far in the winter!) Being a woman didn't pose any issues whatsoever, and the people were all very polite.
Five Days in Iceland: A Conversation with Allison Schroeder
Related Reading
Have you traveled to Iceland? How was your trip? Email us at [email protected]pinkpangea.com to share your experience and advice with the Pink Pangea community. We can't wait to hear from you.
Photo credits by Five Days in Iceland: In Conversation with Allison Schroeder by Allison Schroeder.