Love Sick: A Conversation With Cory Martin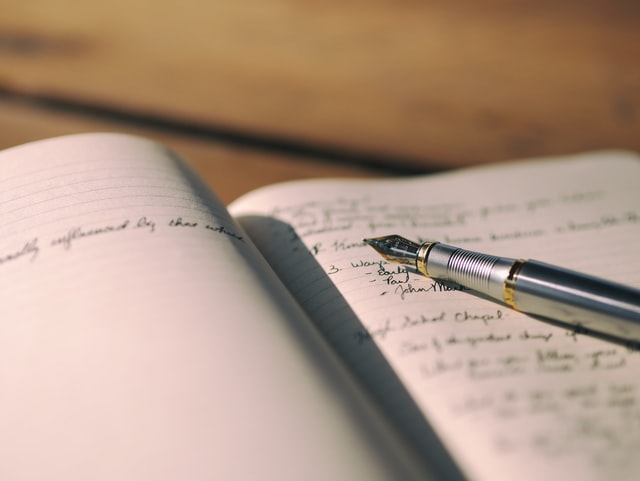 This month, we're interviewing talented women authors from all over the world and asking them about their writing process. We had the privilege of speaking with Cory Martin about her novel Love Sick. Here's a glimpse into our conversation.
Have you written a book? What is it about?
I have written five books over the last ten years. My latest book is called Love Sick and it's my memoir. At the age of 28, I was diagnosed with multiple sclerosis. Before that I thought I had it all, a budding career as a writer in Hollywood, an apartment of my own, and a healthy obsession with yoga. But everything came crashing down when the doctor told me I had MS, an incurable potentially disabling disease. Love Sick chronicles my journey with MS as I go through countless MRIs, and ER visit and a plethora of all the wrong men, in search for love and a cure.
What gave you the courage/motivation to start?
I started writing this book because when I was diagnosed with MS, there were no other books out there written by women with the disease – especially, young, single women who were trying to find their way in the world. I was encouraged to write the book because the more I read about the disease the more I understood that I couldn't be the only one experiencing what I was going through, yet there was no one out there sharing their story. I also knew that while my book was about MS, it was not specifically about any disease. It was more about what happens when you're a single woman trying to face any great obstacle. Who do you turn to for support? Friends? Family? Or do you look for love to try to fill that void?
Did you encounter any problems such as writer's block? If so, how did you overcome them?
I've definitely encountered writer's block. That's probably the worst part about the process of writing. But it's inevitable. And usually it comes because the idea or chapter or sentence you're working on isn't really working. To get over this I have to give myself permission to step away from the work. Sometimes that means I walk away from my desk and go to lunch with a friend or take a yoga class and then I can come back to the work and write. However, there are times that a simple break just doesn't work and I need something more.
How did you go about finding a publisher/getting the book self-published?
I have been published by other great mainstream publishers, but I saw that the market was changing and if I really wanted to make a difference through my work I would have to do something different. So, I created a publishing company. That company is called Write Out Publishing and our mission is to "write out" the world's problems one story at a time. We do this by committing to giving ten percent of the profits to a charity of the author's choice.
I started this company by first publishing short stories from authors all over the world and then I took the leap and published Love Sick through my company. While my other books that were published with bigger publishers gave me great experience, they didn't give me the kind of satisfaction I've gotten through creating a company that could not only be a vehicle for getting my work out into the world, but for getting the works of many other authors out there as well.
Did anything surprise you about the whole process?
I think the hardest part about the whole process that I wasn't prepared for was the fact that I was literally putting my entire life out there for the world to read. This may be true only for memoirs, but if I had to guess there's probably some sense of it with fiction as well – because isn't all art some derivative of ourselves?
I had been working on the book for so long and my closest friends and family had read it, but when the world at large started to read it and write reviews or blog posts or articles, I had a little trepidation. While I knew deep down that I had written the most honest story I could to help others feel less alone in whatever difficult journey they were on, I still had this fear that I had exposed way too much of myself.
What advice would you give to someone wanting to write a book, or starting to write one?
The best piece of advice I can give is to surround your self with other writers. When I was writing this book, I signed up for a class at my local college, not because I needed or wanted the instruction but because it held me to deadlines and also gave me a chance to get feedback on my writing. You need people around you who understand the process and who can give you the encouragement and constructive criticism that's necessary to complete a book.
Another thing I can recommend is to find a writing group. Through that class I took I met another writer who'd formed a writing group. Every week a group of us would show up with five pages of our latest work and we would read it aloud to each other and get feedback. This was probably the most invaluable part of my writing process and I highly recommend it to anyone working on a book.
Photo credit for Love Sick: A Conversation With Cory Martin by Unsplash.