On Going Topless in Ibiza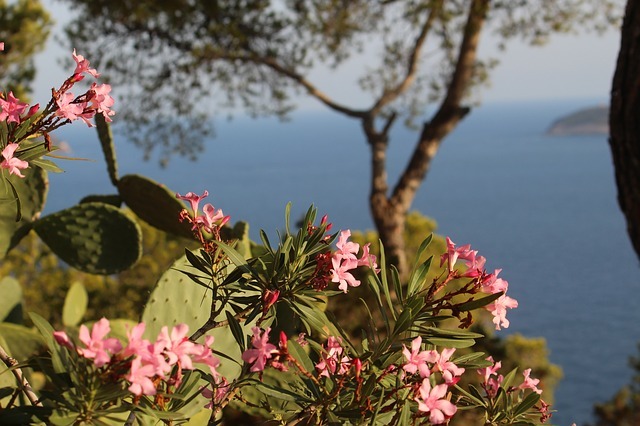 The right one hangs down like a hook.
The left is a kind of tubular fish with one skewed eye.
One is plump, one deflated as a dirty balloon.
But they are healthy, no cancer at work inside them.
I have always hated them, my breasts.
Always found them unsightly, ridiculously etched with train tracks of stretch marks traversing them.
Heavy things, fibrous, bulgy.
Unsightly to men.
Unsightly to me.
It is high white noon in Playa d'en Bossa when I walk topless into the sea.
On the shore line a woman in vertiginous white platforms and matching bikini strides by, slinging a bottle of rum the color of a sick mans' urine.
An African teenager walks past me wearing a totem pole of straw hats stacked on his head, which I imagine, sweats beneath them. In his outstretched arms a carnival of colored parreos draped and very much for sale.
His eyes are like small universes.
Don't look at me.
Look at me.
Today I am beyond the world of caring.
And let me tell you why.
It is because the water feels so good.
It is because I am but an animal in water.
And I am excruciatingly alive, at this moment, here, in the warm sea.
Here, in front of everyone, and no one.
Here, before God and non god and nothingness and everything.
This is how I will swim from now on.
Should I find myself lucky enough to swim again.