3 Things that Make Utah a Melting Pot of Heritage, Adventure and Luxury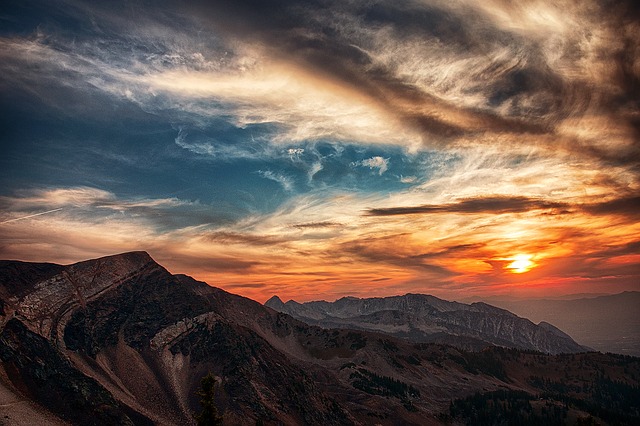 Utah is a place of diversity coupled with a rich and colourful history. It is no wonder that quite a lot of tourists, business travellers, and even passersby flock to this magnificent state because of many locations, activities, and learnings it has to offer. Besides the flora and fauna that make Utah a unique state to visit, its people also contribute to the exclusivity of its wonder.
And because of the voluminous activities that this state can offer its visitors, it is a must that we come prepared with our vacation checklist. The adventurous can go by a road trip in an RV, backpacking, or even camping, while the glamorous can stay in a hotel or get accommodation through Utah cabin rentals that are perfect for families or a large group of friends who want to maximize the Utah experience. With everything prepped up, we have summarized at least three of the things that make this state stand out from the rest.
The Mormon Culture
"This was the place, drive on." This was the line that Brigham Young – religious leader, politician, and settler who served as the second president of The Church of Jesus Christ of Latter-day Saints. The founder of Salt Lake City and Utah's first governor at the same time is often remembered when we hear the religion The Church of Jesus Christ of Latter-day Saints – its believers conveniently called as "Mormons."
It started in 1847 when Mormon pioneers reached the Salt Lake Valley and flourished in a place that was once thought to be dry and barren. Afterwards, they stretched out through the state where they built settlements and worked the land into the state that it is today. During these times, Salt Lake City houses the headquarters for The Church of Jesus Christ of Latter-Day Saints at Temple Square – considered as Utah's most historic location as of this day.
Right in the heart of downtown Salt Lake, the 14 hectares of Temple Square pack in a lot of points of history and religion. The site which is owned and managed by The Church of Jesus Christ of Latter-day Saints offers a relief from the city's hustle and bustle. It is a fantastic day's worth of search for history enthusiasts, families, and art and architecture fans.
Mormonism evidently occupies a huge part of Utahn culture. More than 60% of the state's population are members of The Church of Jesus Christ of Latter-Day Saints. The Museum of Church History and Art is the perfect place for families and travellers to learn about the rich Mormon culture.
When you are at Temple Square, make sure to drop by the visitor centre. There may be no tours of the inside of Mormon temples but the visitor centre displays a 3D scale model of what is inside of the Salt Lake City Temple. Hospitable volunteers are there to answer any questions you may have. Lastly, guests can join a free tour around Temple Square to learn and appreciate more about the historic buildings.
Park City
Located just less than forty minutes away from Salt Lake City International Airport, Park City, Utah offer days and nights full of extraordinary food, never-ending recreation and lasting memories. Fulfil a lifetime of Olympic dream and ride a Comet Bobsled ride, stroll through the town from above in a hot air balloon, appreciate signature drinks while looking through our historic Main Street and unwind and revitalize yourself at one of the world-class spas Park City has to offer.
Check out Main Street for shops built during the 19th-century mining boom. You'll also find exceptional boutique shops and hotels as you go through with your tour here. Fun fact: Park City, Utah hosted numerous games during the 2002 Winter Olympics. The same Park City continues to train world-class athletes ever since. But don't worry, it is not just reserved for athletes, families can join in the fun at Utah Olympic Park as well.
Try skiing at two of the best ski resorts in the world – Park City Mountain Ski Resort and Deer Valley Resort. Park City Mountain Ski Resort brags the title of being the largest ski resort in the US. On another note, Deer Valley Resort was voted to be the best ski resort in America just this year. It is still fun even if the snow is gone, trek the Blood's Lake Trail for a nice hiking experience and Beaver Creek Trail for a bike ride through the Wasatch Mountains.
Summer or winter? Park City in Utah can accommodate guests whichever the season it may be!
Native Lands and Cultures
Utah was home to several ancient Native American tribes. It is evident that the remains of their rich cultures were scattered throughout the state.  Travellers can see signs of our state's original citizens just by hiking some of the state and national parks.
Imagine heading through the trails and finding ancient petroglyphs carved into cliff sides at places like Fremont Indian State Park and Museum – a state park of Utah which construes archaeological remnants of the Fremont culture. The park is situated in Sevier County, Utah. The park directly connects Interstate 70 as it traverses up the Clear Creek Canyon, making it highly accessible by car.
Utah is also home to experiential museums like the BYU Museum of People and Cultures and sites such as Anasazi State Park Museum – a state park and museum in Southern part of Utah which features the ruins of an ancient Anasazi village also known as the Coombs Village Site – as places which celebrate these cultures. Guests can also stroll through ruins of Native American houses at Hovenweep National Monument and Edge of the Cedars State Park.
Afterwards, you can head to Monument Valley in the southeastern junction of the state to observe and marvel at iconic southwestern vistas and learn about the iconic Navajo Nation – a native tribe that owns these lands. This exceptional valley brags its sandstone formation masterpieces that tower at heights of more than 120 up to 300 meters, framed by picturesque clouds casting shadows that carefully roam the desert floor. The sun's angle gives a magnificent accent in these graceful formations, providing a backdrop that is simply a sight to behold.
The overwhelming landscape enthrals visitors, not just by its sight but also by its size. All of this pleasantly combine together to make Monument Valley a really astounding experience.