5 Tips for Women Travelers in the Middle East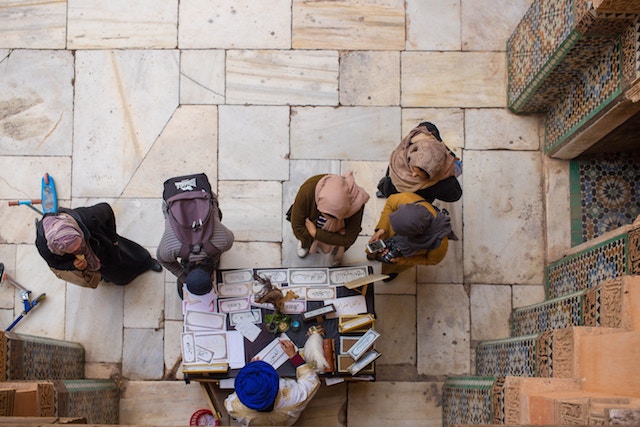 .Traveling to the Middle East as a woman can be daunting. I was abroad for seven months in Jordan and Morocco, but I never had an issue. As long as you use common sense, prepare ahead, and ask questions, you will be able to have the great and safe experience you desire.
Here are a few tips that I gained from my own experiences in the region.
5 Tips for Women Travelers in the Middle East
1. Travel in numbers
It is definitely better (especially as a woman) to have a travel partner or two or three. However, don't go with a huge gaggle of people because that tends to be unwieldy. If you do have to travel alone, be sure to act like you know where you're going (even if you don't).
2. When asking for directions, address fellow women
It's not that there aren't kind and helpful men that could assist you without any sort of creepiness, it's just that I found myself to be more comfortable talking to women and thought that they were more welcoming of my approaches.
3. Don't be the least conservatively dressed person on the street
This is a personal rule, not a cultural thing, but it has served me well for a number of reasons. It's a little bit like driving a car. You can drive confidently above the speed limit if there are other cars passing you. You won't get pulled over. They will. In a country that tends to be a bit more conservative for ladies' dress, like Morocco or Jordan, I felt most comfortable if there was always someone around me wearing something a little more revealing. At times it was inconvenient because of the heat, but at the end of the day I was glad I had done so. Pro tip on clothing: maxi skirts and light long sleeves are the way to go. Jeans are fine but tend to get a little warm during the heat of the day.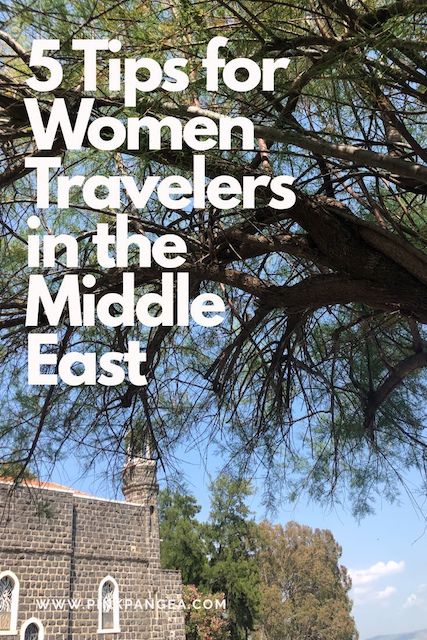 4. Know where you're going
Don't just show up to a city and think you can wander around and find your way. Even if you are traveling in a group, there are places in any city that would be unsafe. If you know that you will be without internet when you arrive, find a couple maps of where you need to go. Once you find the maps, screenshot them on your phone. Once you arrive just use those to get where you are going—you can even show them to a taxi driver to confirm that they can take you to the correct location.
5. Don't engage with people who talk to you on the street
It may seem rude, but it's your best bet. People who come up and ask where you are going are probably guides (this was my experience in Morocco; no one really did this to me in Jordan). They will safely take you to where you are going, but will charge you money for it, so if you respond to them just be prepared to pay. As for the catcalls and verbal harassment, do not respond in any language. Even if you want to tell them off (trust me, I know I did at times!), they may see your engagement with them as a signal of your admiration or interest in them, and that might cause them to continue or increase their harassment.
5 Tips for Women Travelers in the Middle East photo credits by Unsplash.com.