Madrid Transportation: Everything You Need to Know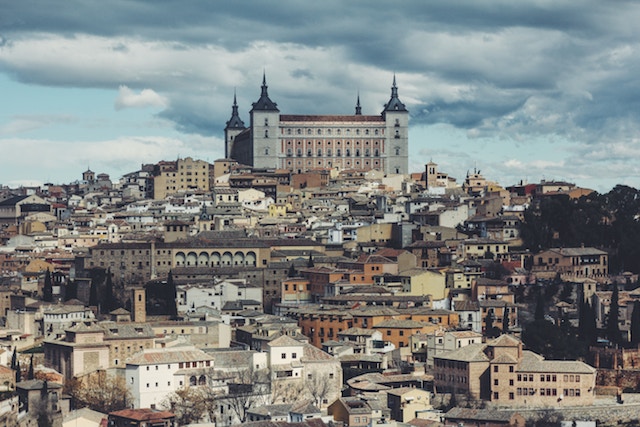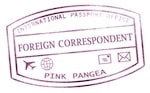 Picture this…you arrive in Madrid, Spain. You are overjoyed to finally be in this fantastic country and it's time to set out and explore the city! But wait: how are you going to do it? Different modes of transportation begin to pop into your mind as you claim your baggage. You want to know which modes are nicest, cheapest and easiest, right? You can't speak much Spanish and after you try to ask for information from others, you discover that no one can speak English to assist you. Perhaps, anxiety develops as you realize you may be walking for hours… alone… carrying your heavy luggage…uphill … into an unknown destination! I'm sure you wouldn't be thrilled if this were to happen to you.
So, what does a woman do when she has no one to help her with her bags, she needs to be mindful of her timetable and she also wants to be money wise? Well, before you potentially put yourself in this nightmare of a situation, I want to intervene and provide you with some of the available options. I live on the outskirts of Madrid and travel to and from the city frequently. So, while I am focusing on Madrid's transportation options, be aware that many cities have similar transportation systems.
Renfe
This type of transportation provides a terrific way to spend your money. Renfe is the main train company in Spain with long and short distance train routes. The long-distance trains connect many cities (most of the large and mid-sized ones) within Spain. There is also a short-distance train called Cercanias, which connects Madrid city-center with some of its outlying municipalities.
The long-distance train, which I will simply refer to as Renfe, is a great option if you are traveling long-distance to one or several destinations. Renfe allows you to buy single, round-trip tickets or multiple ones as well. The trains are very nice, clean and spacious. They are the best way to travel for a long distance. For example, it may take four hours to travel from Seville to Madrid by car, but with Renfe you will get there in less than three. In addition, there are often (Spanish) outlets next to your seat so that you can charge your electronics, phone, etc.
The Renfe has a special train called the AVE. This is the high-speed train, which will get you to your destination in half the time. While it is a bit more expensive than the standard long-distance trains, I would suggest you experience the AVE at least once. It is super luxurious! The Ave provides a food and drink bar, complimentary earphones to listen to music and sometimes a movie for longer trips. If you plan on traveling around the country I would suggest the Renfe Spain Pass. This pass is only for non-residents of Spain. You can purchase a pass for four, six, eight, ten, or twelve train travels. One travel means one-way. And the best part is, it can be used on any Renfe train! However, the pass expires after a specific amount of time even if you haven't used all of the travels. I purchased a Spain Pass for around 170 euros for six travels and saved money.
Though I have not yet traveled on Cercanias, I know that they are faster than buses. The Cercanias connect Madrid city-center to the smaller, outlying cities and towns. I do not know the complete list of connections, but some examples are Majadahonda, Pozuelo, Las Rozas, Coslada and Alcala de Henares. Many of the metro stations have connections to the Cercanias and the price for a one-way ticket can range from 1.65 euros to 8.55 euros, depending on the zone. For more information about Renfe and its train services, visit www.renfe.es.
Madrid Metro
The metro is fantastic! I cannot rave enough about this mode of transportation. Unlike the subway in NYC, these underground trains are clean! Also, they are secure and easily navigated, which is a relief. However, like the NYC subway, the metro has a free app you can download to your phone to assist you with routing. The main metro station is Sol, which is the center of Madrid.
In addition, panhandling is forbidden inside the stations so you won't be hassled for money every time you turn a corner. I was told by one of my Spanish friends that there are also hidden cameras and security guards in disguise to keep you safe. You can easily obtain a ticket from the machine inside each station for around 1.50 to 2 euros or you can purchase a pass for a number of travels. This is the best way to get around inside the city center.
Autobus
Oh the beloved public bus system! The buses in Madrid and the outlying areas are very nice and dependable, for the most part. The buses run in and outside Madrid and also have connection buses to and from Madrid to other small towns.
However, in order to understand the buses and how to use them, I must provide some inside, first-hand expertise on this matter. Most importantly, you must purchase bus tickets either on the bus or in an Estanco (tobacco shops on the street with maroon and yellow writing). The Estanco is the best way to go because you can buy one or more tickets and/or passes for many travels, as is similar to metro tickets. Single tickets are 1 to 2 euros each, depending on where you are going in the city. The multi-travel tickets are various prices depending on, again, your location and number of travels.
Once you have your ticket, you must pay attention to the bus stops themselves. Learn your area and point of destination! Study the maps, which are posted online. In addition, each bus stop will have the bus numbers that stop there with their appropriate schedule each day. Important note: the bus stop where you are picked up will most likely not be the same stop you will be dropped off at when you return. Therefore, you may need to use GPS, a city map or to try to ask the bus driver where the return bus stop is located. Unfortunately, most of the bus drivers do not speak English, so it may be in your best interest to know a bit of Spanish. Good luck!
Taxis
Finally, if you must, you can always flag a taxi to take you anywhere in the greater Madrid area. Sometimes a taxi is your best option if you have many bags or you do not have any means to navigate yourself. Of course, the taxi will cost more than any other type of public transportation. I cannot give accurate pricing for taxis. Just know, like in the U.S., taxis will have a base amount and then the fare per mile or time.
I have taken a taxi only once during my time in Madrid because I was moving, and I didn't want to kill myself trying to maneuver three, large luggage bags. It is not fun to try to accomplish this feat alone if you possess super-sized luggage. If you decide to challenge yourself, prepare for the possibility of moving your bags up and down stairs, through uneven, stone side streets and rolling and/or carrying your bags a decent distance. Save yourself a backache and a headache and opt to spend a bit more money if your inner Carrie Bradshaw talked you into packing twice as many shoes than you really needed.
Well there you have it. I hope some of my advice will help you prepare for your future travels through Spain, and more specifically Madrid. The capital is a fantastic city to visit! On a positive note, many people are able to speak some broken English or "Spanglish" and will do their best to help you as you seek out new adventures.
Madrid Transportation: Everything You Need to Know