Surviving the Australian Outback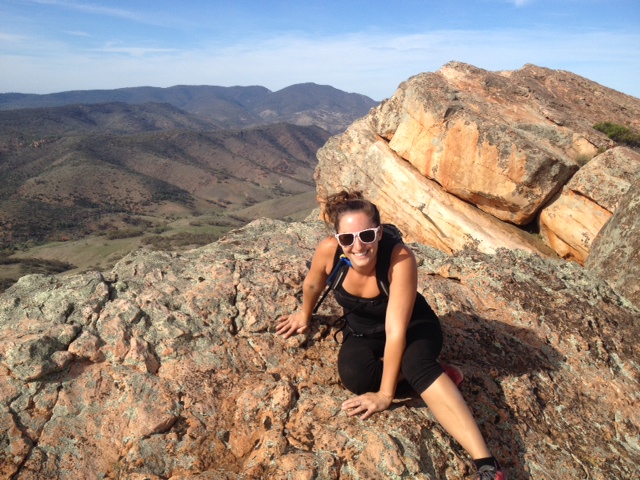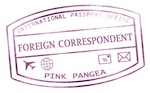 I survived the Outback! After two weeks of going straight through Australia from Darwin to Adelaide, I must say, this country is extremely diverse! There was so much to see and do and so many things to learn. I started in Darwin, which is a modern city after WWII bombs and a massive cyclone knocked the city down in the last century. There, famous national parks Litchfield and Kakadu showcase breathtaking waterfalls, lush green plants, more crocodiles than humans, and the history of many Aboriginal tribes.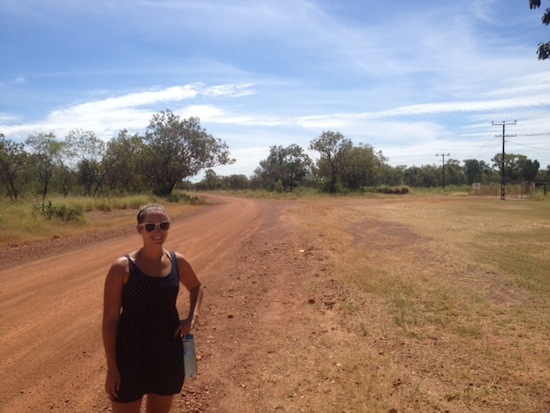 As I moved south, I was able to see the plants change as the ground turned red and became the desert. Seeing the remnants of towns from the time when telegraph stations were built made me feel like I was in the Wild Wild West. Check out Daly Waters Pub, which is the first in the Northern Territory and sits in a town smaller than most people's high schools! The picturesque roads go on for days without another car in sight. A bit further south is Devils Marbles, about which many amazing stories are told, and was once a women's ceremony site for the local Aboriginal clan.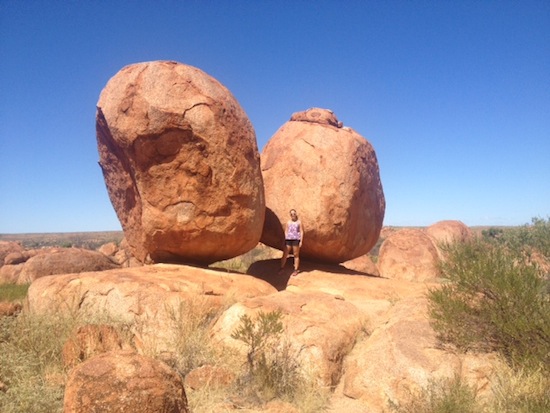 After a short time spent in Alice Springs, which could be the largest city in the Outback, we were off to the infamous rock. There are a few major sites within close proximity of each other, starting with Kings Canyon, Uluru and Kata Tjara. You can never imagine how large Ayers Rock is until you set your eyes on it and look up. There are so many amazing stories about how various craters, colors and cracks have formed on the rock. They allowed me to feel the spiritual meaning while walking along the 10k base. At Kings Canyon, it's possible to walk around the top of the rim for amazing views, and see the water wave marks and fossilized seashell that reveal that the middle of the country was once under the sea. Finally, Kata Tjuta (Olgas) was my favorite.  It has unique views, massive rocks and a spectacular hike.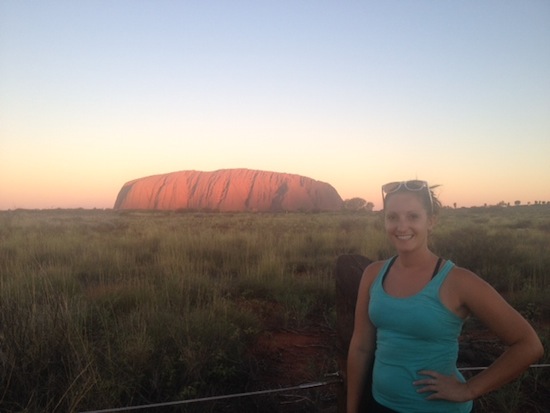 Two highlights south included a mining town called, Coober Pedy and Flinders Ranges on the way to Adelaide. Coober Pedy is full of opal mines and "underground" houses. Many of those living in Coober Pedy have built their homes and stores in the ground as they did during the time when mining began here. We slept in a dug out and explored some of the old mining caves in the town after some "noodling" for opals in the dirt. Further down is Flinders Ranges outside Port Augusta. We managed to climb up Devils Thumb, which was a massive effort but so worth it once we reached the top. The views stretched for miles, and made it possible to see the ocean, port town and amazing mountain ranges.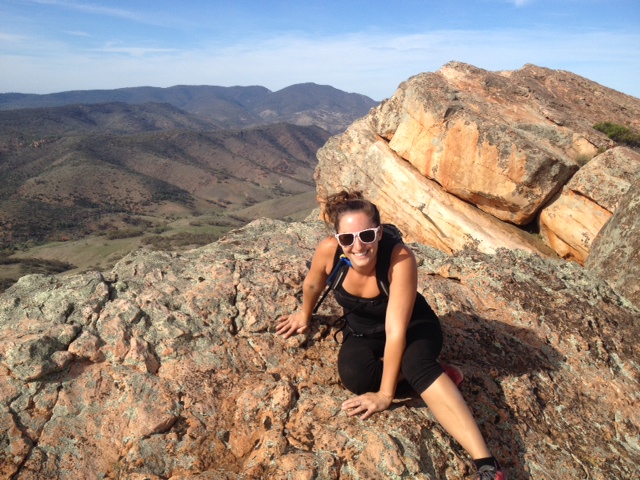 During the trip some highlights that one can only truly experience in the Outback included:
-Digging up and eating witchity grub!
-"Road Trains," which are semis pulling 4+ trailers
-Jumping off waterfalls
-Sleeping in swags and staring at the stars
-Petting an orphaned joey kangaroo
-Plenty of sunsets from various locations
-Amazing new friends