Finding A Scuba Diving Paradise in Utila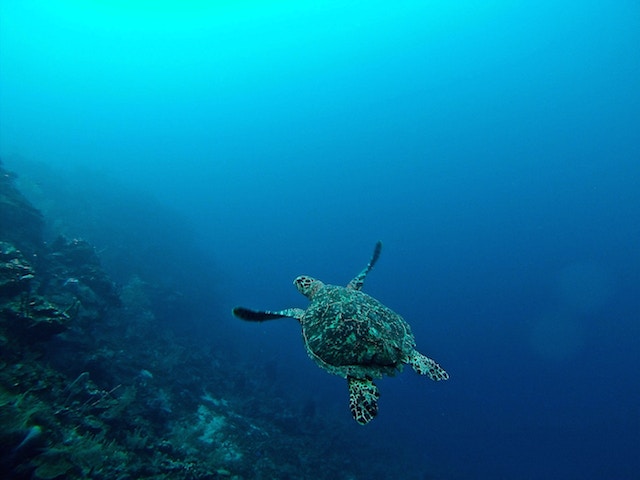 Flipping through the pages of a scuba diving magazine, I always found myself lusting over islands and paradises that exist in the world. I knew that I was not the only one who felt like that, and I knew one day I'd go on a hunch and book one of those little islands pictured.
It took me less than one year to do just that. As I read the pages about scuba diving and imagined myself setting off to an unknown place, I discovered the tiny island of Utila! I had never heard of it before, so I looked up what country it was part of (Honduras, by the way), and two weeks later my ticket was booked!
Getting there was a journey. Having traveled from New York City, it took me nine hours to get there and four flights.
Utila is one of three Bay Islands off the mainland of Honduras. The island most well-known is Roatan, which also has been modernized and has many hotels that cater to tourists. Utila is not like that at all. As I learned about the island prior to my trip, there are few hotels–mostly just hostels–and no brand names. They're all family run and some are even owned by expats themselves! Utila sounded so simple, so serene, and so undiscovered, and it is!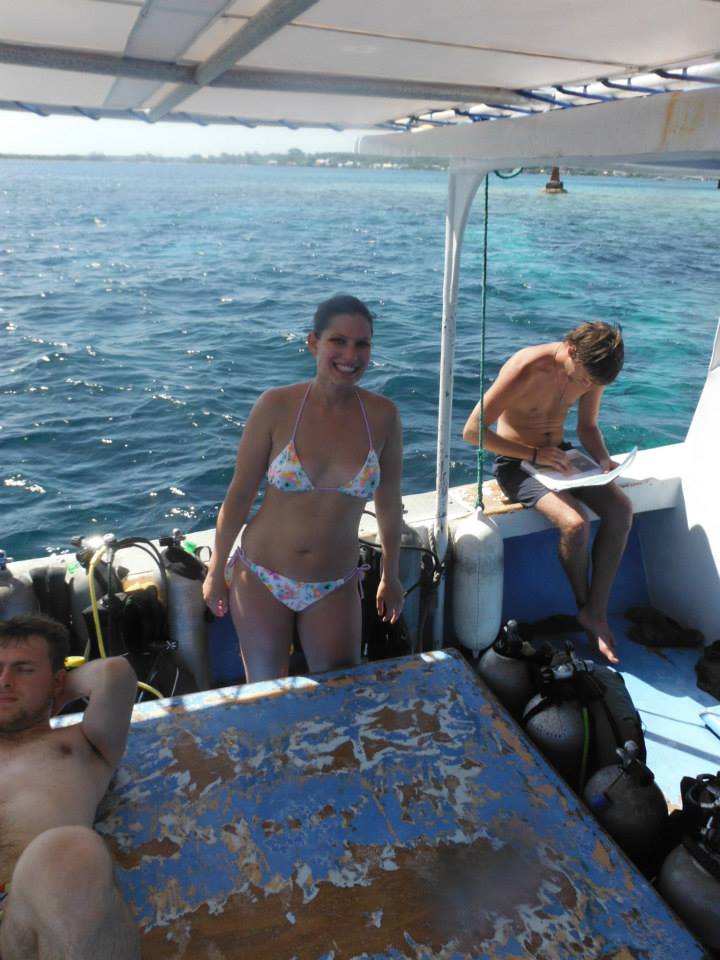 Getting there was a journey. Having traveled from New York City, it took me nine hours to get there and four flights. Don't let this discourage you! There is a transfer in either Miami or Houston and once you're in Honduras, you have to take a small 20-person jet to the island. It's only about a 30-minute ride, but you make a stop in the city of La Ceiba and actually get off the plane and then board an even smaller plane! The last jet sat about 10 people and everyone could see the cockpit. With the plane flying low, we were able to take great photos during the entire flight!
Finding A Scuba Diving Paradise in Utila.
Once I arrived in Utila, I learned that there are hardly any cars there. There are a few but most of them are gold cart style, little taxi cabs that are more bicycle style, and lots of motorcycles and ATVs. There's one main road that goes through the island, but not even through its entirety. The island is 11 km long and 4 km wide, but some parts you can only reach by boat!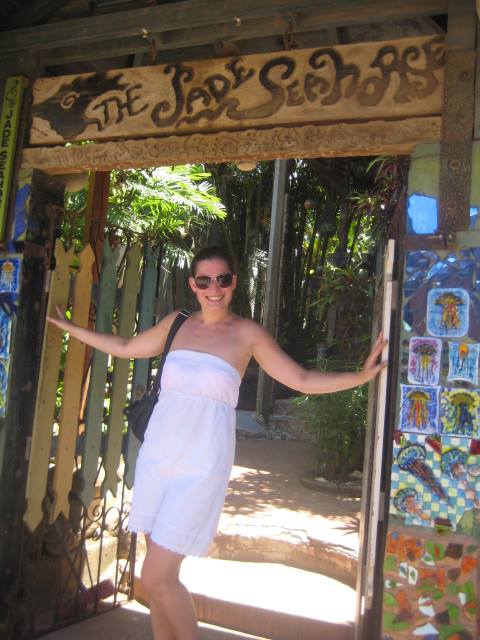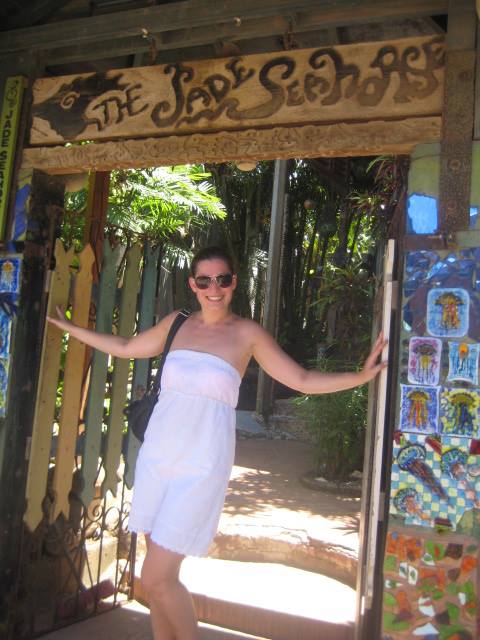 There are 17 dive centers and about the same number of accommodations. Most hotels are associated with a dive center and offer you a diving special if you stay with them. The prices of hotels, diving, and everything else is very cheap! The currency rate is $1 USD to 22 Lempiras. One night in a shared room can be as low as $8 USD or as high as $40 USD for a private room with air conditioning! I chose to go with the AC, yet there are fans everywhere. Beware of the mosquitoes at night–they come out and they like to bite! Bring lots of bug spray and share!
I wish I could keep Utila to myself but I can't help but share it with the world!
The diving was the best I have ever experienced–even better than in the Great Barrier Reef. Utila is set upon the second largest reef in the world–the MesoAmerican–and it did not fall short of my expectations! Every boat ride was small, not crowded, and enjoyable. The rides to the reefs are short and I saw so much sea life–lobsters, whale sharks, starfish, seahorses, eels, and barracuda. During lobster season, which starts on July 1st and lasts for a few weeks, you're able to catch your own lobster or fish and have it grilled it for dinner.
After you spend the day diving or being lazy on the beach, everyone gets together to kick back with beer and fresh food, while listening to music. Lots of restaurants have live bands and beers go for $1 to $2 USD! Dinners can be as cheap as $8 USD per person and the ingredients are mostly all grown on the farms of Utila. ATV-ing is popular and driving myself around the island made me feel even more adventurous. You can visit beaches that are too far to walk to or don't have an actual path, and get lost in the woods–in a fun way!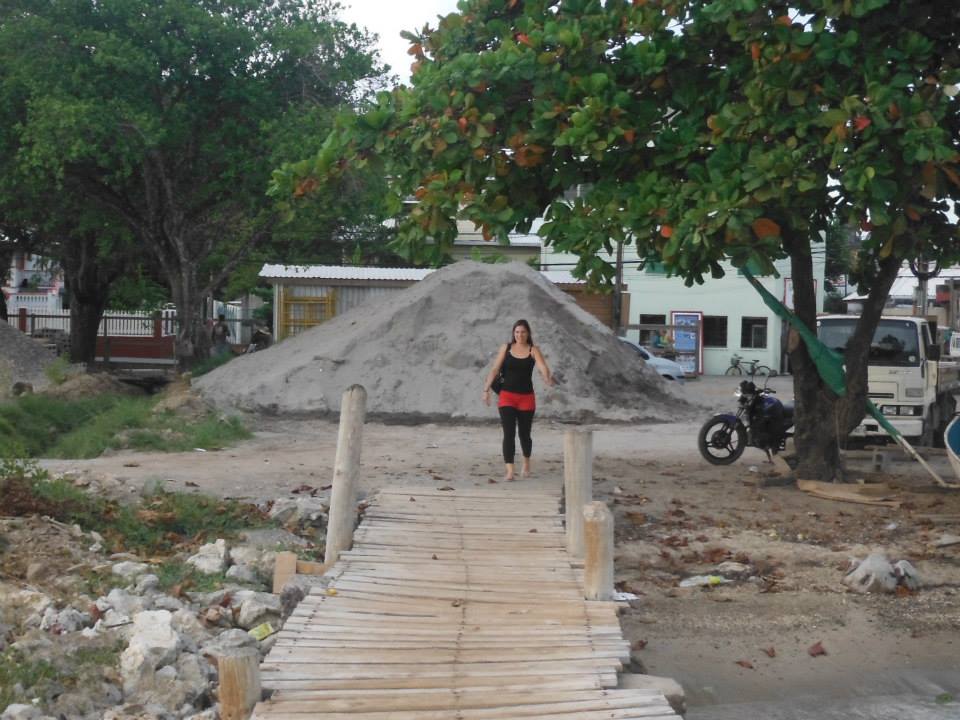 I'm glad I chose to go to a destination I had never heard of before. It was one of the most rewarding experiences and it opened my eyes to look for other destinations that may not have as much of a reputation yet. I wish I could keep Utila to myself but I can't help but share it with the world!
Photos by Unsplash and Angela W.