When You Hear a Boom in Bangkok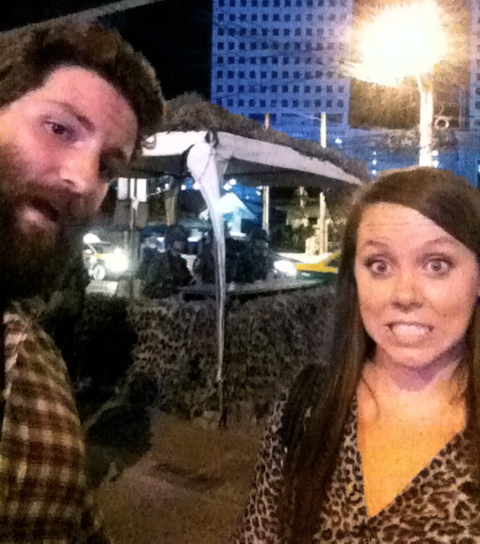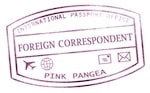 "Boom!" I jumped out off the couch and my heart started beating very fast. People who know me well might say, "Big deal," "Who cares?" or "Jeez not again." I startle very easily and it's hardly ever justified.
But this time, my big strong brave bearded boyfriend also jumped. He braced himself on the couch, looked around, and then at me.
"That was a bomb, wasn't it?" I said, looking at him for an answer as if somehow he knew what no one else could know, at least of those in our apartment.
We went out on the balcony to see if we could find where the "boom" came from.
Below us were security guards from a few apartment buildings nearby looking in every direction, talking, and pointing. They seemed just as confused as us. Despite the midnight curfew, people on motorbikes stopped to, I'm guessing, ask those security guards what the "boom" was. Above us, massive bolts of heat lightning were striking in the Bangkok sky.
The "boom" very well could've been a transformer blowing from a lightning strike. Well, that was my bearded bodyguard's conclusion, as we didn't see any people scrambling or any kind of aftermath of an explosion.
The most minor things might startle me, like a pen dropping or someone approaching me calmly from behind. But, this "boom" was different. It was loud, really loud, and it felt like it was just outside.
It was most likely a natural and uncontrollable effect from the lighting storm, but here and now it also very well could've been a planned "boom".
We don't know, at least I don't, and probably won't know.
If the "boom" really was just a transformer blowing, that obviously wouldn't make the news, probably not ever and especially not right now.
When You Hear a Boom in Bangkok
Last week Thailand's military announced it had taken control of the government in a coup after months of deadly political turmoil.
The entire country is under martial law, which has put into place many restrictions: a curfew is in effect, international media has been taken off the air, and political gatherings of more than five people are prohibited.
In the days after the coup, protesters have been gathering to rally against the decision.
More than a thousand soldiers were deployed to prevent another anti-coup demonstration yesterday at Bangkok's Victory Monument.
According to reports, an official on a loudspeaker at the site called out the international media for supposedly ruining Thailand's image and asked for everybody to give the coup a chance.
Censorship of traditional media was to be expected under martial law, but the possibility of social media being blocked has been feared and rumors on the subject have been rampant.
And it did happen, albeit briefly. Facebook was inaccessible, or blocked, on Wednesday afternoon for about 30 minutes to an hour and a half in an attempt to stop anti-coup protests from being organized.
When people couldn't access Facebook they went to Twitter to vent their frustrations and speculate under the trending hashtags #facebookdown and #thaicoup.
"Social Media Use Thailand: Facebook, Google+, Twitter, Instagram, Line, What'sApp..will junta dare 2 shut them down?!" user Kris Koles said.
Bangkok blogger Richard Barrow tweeted, "I read several reports overnight of Facebook pages of Thai activists being taken down. Looks like FB is cooperating with the junta."
Conflicting reports as to why Facebook was inaccessible have been circulating; some officials have said they received an order to shut down the site and others have denied any such claims, blaming the situation on a "technical glitch."
Local media has already been instructed to refrain from critical reporting of the military.
So, with current restrictions already on the media and a possibly impending censorship of social media, some "booms" might not make the news right now, very well keeping us in the dark.
When You Hear a Boom in Bangkok.
The ruling junta has warned the country that it would block any social media sites, such as Facebook and Twitter, if any content is found to incite violence or is overly critical of military leaders.
The brief Facebook blackout was a reminder that this is a very serious situation; as if the armed soldiers at intersections everyday weren't enough.
Like I said, the "boom" most likely was nothing to be too concerned about. That said, the fear of this situation escalating into something that can't be controlled, of not knowing truly what is happening, will be there whenever I hear a "boom" in Bangkok.
When You Hear a Boom in Bangkok photo by Kaitlin K.