Hitchhiking, Motorcycles, and Sunsets: A Backpacking Adventure in Sardinia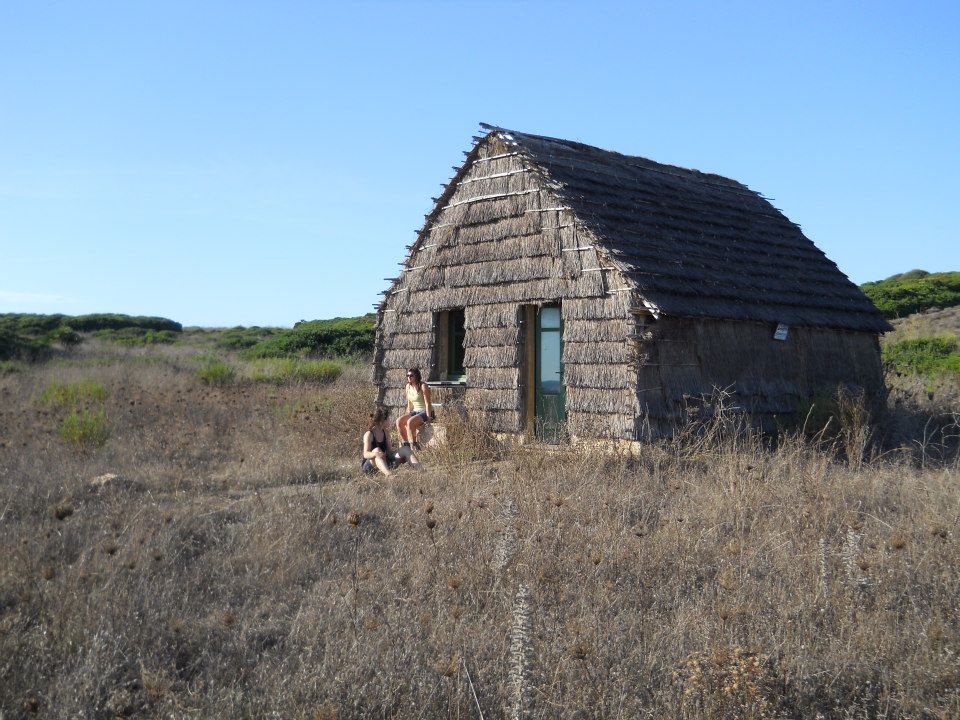 Every year, since 2010, my friends and I pick a European country and discover its culture, nature and other wonders. As per custom, we always travel with our backpacks and hike over the country's mountains, along its beaches, through its panoramic landscapes and countrysides, or we travel long distances while hitchhiking. During our first trip, we headed to Ireland, and then to England and France. This time, we chose Sardinia.
Based in Belgium, my three friends took a train all the way from Brussels to Marseilles, a beautiful city in the south of France. I joined them on the train in Paris because at the time , that's where I was living. In only a couple of hours, the train brought us from the more chilly northern areas to the southern warmth of France.
We spent our first day in Marseilles, discovering local fruit and vegetable markets while burning under the French sun. In the evening we took the ferry that would bring us from Marseilles to Porto Torres, Sardinia where we would arrive the following morning. We checked out the boat and discovered an inside swimming pool! Totally excited, we changed into our swimsuits and enjoyed our first swim of the week.
We hadn't booked a cabin on the boat, so we found a space on the floor near the upper deck and settled down with our sleeping bags and inflatable air mattresses. The sunset was absolutely breathtaking and we all agreed we couldn't have wished for a better start to of our holiday.
One of the girls had a friend living in Cagliari, so we decided to start our trip there. We took a three-hour train down to the magnificent capital of Sardinia, where we met up with him and his friends. The hospitality of Italians is absolutely incredible: they invited us to dinner on a beautiful inside patio, surrounded by architectural Italian wonders and with a delicious smell of rosemary and lavender. We ate some of the best pizza I have ever had in my life. (Being a total addict of Italian food, I eat lots of Italian dishes, so this means a lot!) It was clear that we had arrived in Italian hospitality paradise with fresh and tasty fruits, delicious fish and a breathtaking panoramic landscape.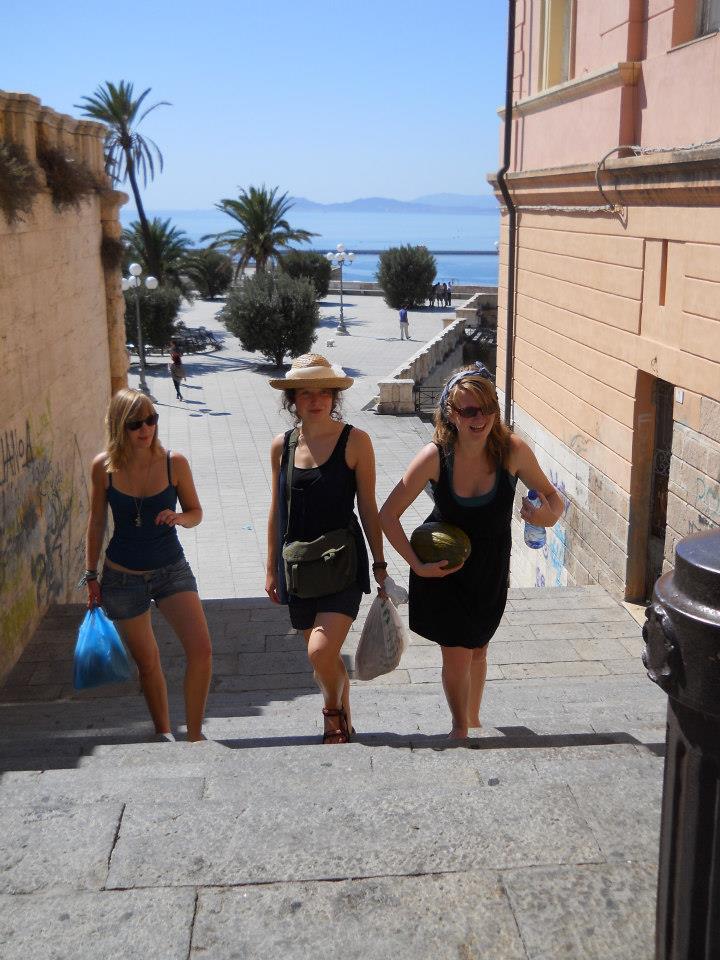 The next day, after walking around in Cagliari, we took a train to Torre Grande. We wanted to get to Oristano, a beautiful little village near the Mediterranean Sea. Distances seemed to be a bit longer than we first imagined, so we started to hitchhike, quite unsuccessfully in the beginning.
After a while, an older man walked up to us and spoke in Italian. I had studied Italian a couple of years ago and luckily I still remembered enough to be able to understand him and communicate (note: hardly anyone speaks English in Sardinia). He told us he could drive us to Oristano in his car, so we followed him to his 25-year-old little Fiat. We couldn't help from laughing: how could he fit four girls with four giant backpack in his car?
No worries! He rolled up the roof of the car, fitted three backpacks in the trunk (which couldn't close so he left it open), one backpack on the seat next to him and the four girls standing up in the back of the car. The little Fiat was so heavily loaded that we were so low to the ground and he had to drive slowly. But we had so much fun! He was talking and singing in Italian, and honking at all of the other cars on the road because he was proud to have four young ladies in his car.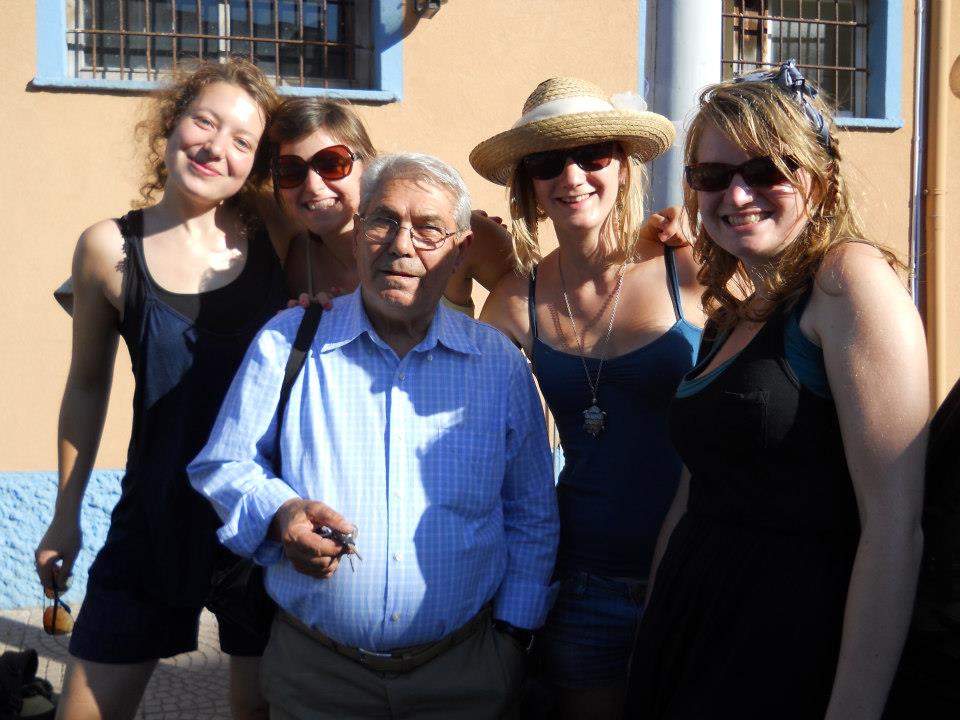 Once he arrived at his beach house, his four sons came running outside, shouting with a big smile on their faces that their father had brought them home four brides! After spending some time with the family, we continued hiking along the beach and planted our tent near the sea. Again we enjoyed a beautiful sunset.
Over the next few days, we continued hiking along the beach, hitchhiking to little villages and camping on the beach. We went all the way along the east side of the island, from Cagliari to Oristano to Alghero, passing by Tharros and Is Arutas. Every day we swam in the warm and clear sea. I am still amazed when I remember how clear the water was. I had never before seen water that was such an intense blue and sand beaches that were so beautiful and white.
One day we found a cute abandoned house with a view over the Mediterranean Sea, so we decided to sleep there for the night. Every evening we cooked a delicious meal on our gas camping cooker, using local products and delicacies. We ate figs from the trees, strawberries from the plants and fish from the sea.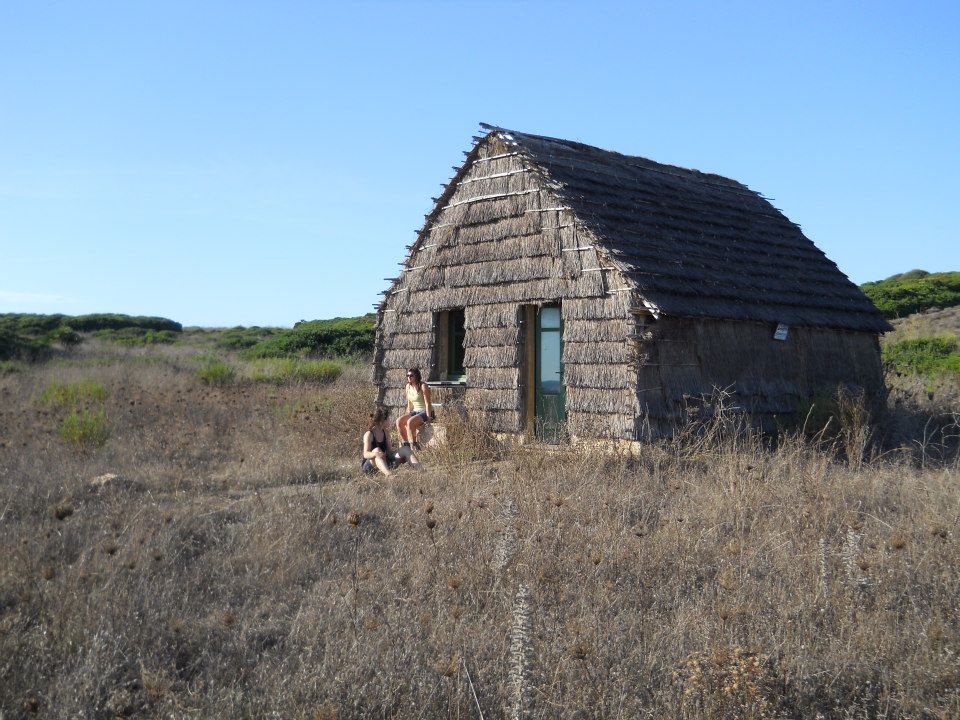 When we were in Is Arutas, we decided to stay on a camping ground because we figured that a proper shower would be a nice change from washing ourselves with biodegradable soap in the sea. While preparing dinner, we discussed how we would get to Alghero the next day. At that very moment, a group of 10 motorbikes entered the grounds and we started laughing.
The 10 mainland Italian men were quite flattered by our request, but responsible as they were, they told us that unfortunately they couldn't take us as we didn't had the right gear and helmets. But, they could take us for a ride along the beach during sunset. Irresponsible (or is "adventurous" a better term?) as one other friend and I were, we accepted and got on the back of two bikes. We felt like we were flying! They brought us to a local restaurant and bought us dinner (yes, we had dinner twice). Again we enjoyed some of the most delicious food. We also tasted the local liquors and decided to buy a bottle of Mirto to bring back home with us.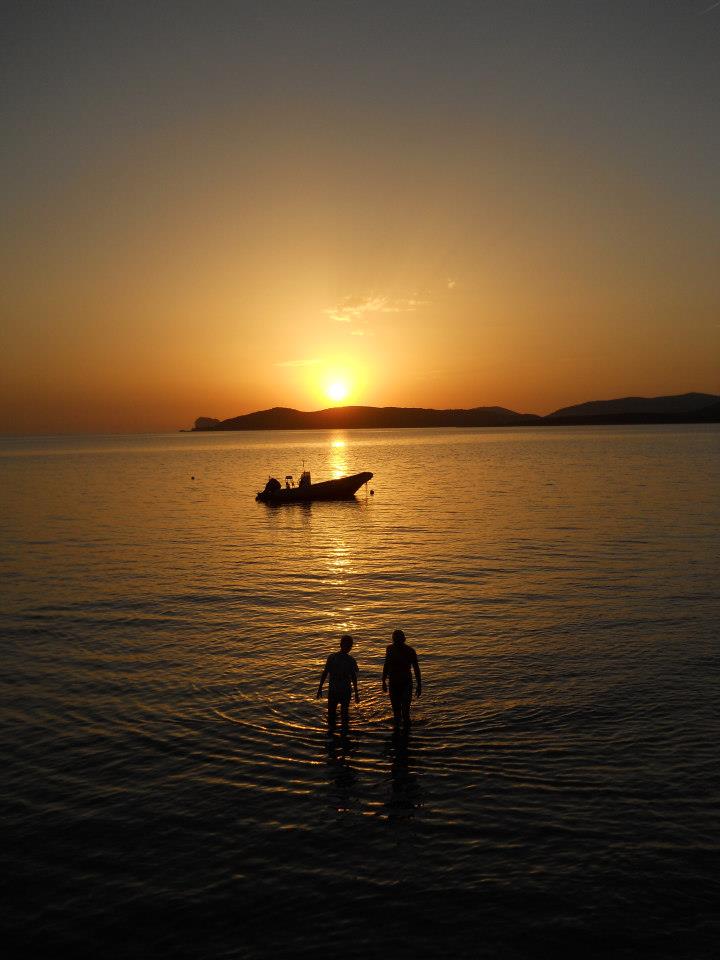 Not only did we bring home the bottle of liquor, but we also returned with great memories of an amazing 10-day holiday in Sardinia. The Italian hospitality we experienced was absolutely mind blowing, as were the incredible panoramic landscapes and delicious food. I cannot wait for my next trip to Italy!
Photos by Rosie Van Den Broeck.