Learn as You Go: My Experience as a Teacher in Tajikstan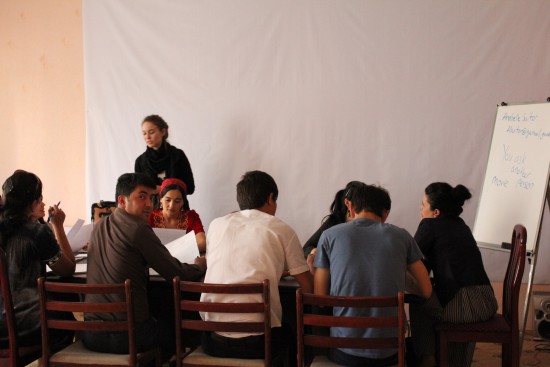 This trip that I spent months preparing for has come to an end. It's my last night as a teacher in Tajikistan. I've contributed what I could to my placement at Tajik State University of Commerce and tried my best to make a lasting and positive impact. I didn't go into this with any premeditated expectations and I think that helped make the experience more fulfilling.
I received some advice from AUA Program Coordinator Stefan Cornibert that this would be a "learn as you go" type of experience. A part of me liked that nothing was too concrete. Allowing for flexibility provided Noureen, my incredible teaching partner at the university, and I with opportunities to both represent our country and its beliefs while opening up the floor to the Tajik perspective.
For example, because our students were within the same age group as us, we could comfortably discuss similarities and differences on topics ranging from class schedules, to gay marriage, to the pros and cons of international volunteerism. A prompt that Noureen and I gave to our students went along the lines of how they felt having volunteers come from America and whether they saw it as a positive experience.
Learn as You Go: My Experience as a Teacher in Tajikstan.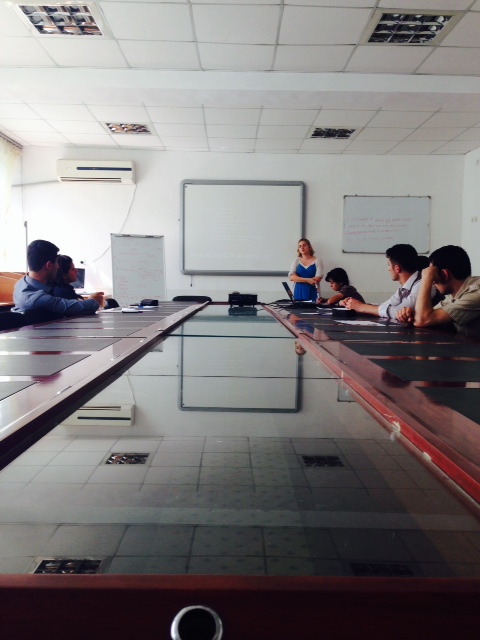 Sabrina, an English student at the university, responded by saying, "I see volunteerism as a positive experience because we learn a lot about the English language, culture and communication from the volunteers. Volunteerism is good for countries because it consolidates friendships between them. We are very glad to see our foreign friends in Tajikistan and we are very glad to work with them. It helps us to improve our language, listening and speaking skills as well as our outlook and also helps us for our going abroad. It's my dream to visit America once in my life so I try to learn English because it's necessary for me and volunteerism helps us with it."
There were several agree-to-disagree moments like when a student of mine blatantly said that women could not lead a country, but either way, it was exhilarating to be able to have these types of conversations with foreigners without creating an offensive environment.
As far as long-term impacts, I was able to translate the university website as well as two university brochures into proper English. Sometimes, this portion of my schedule was stressful, given the occasional language barrier, but there was always a way to reach a mutual understanding. And, in some cases, just laughing it off when there was simply no way to translate a certain word from Russian into English. Furthermore, the process encouraged a cultural exchange of education systems.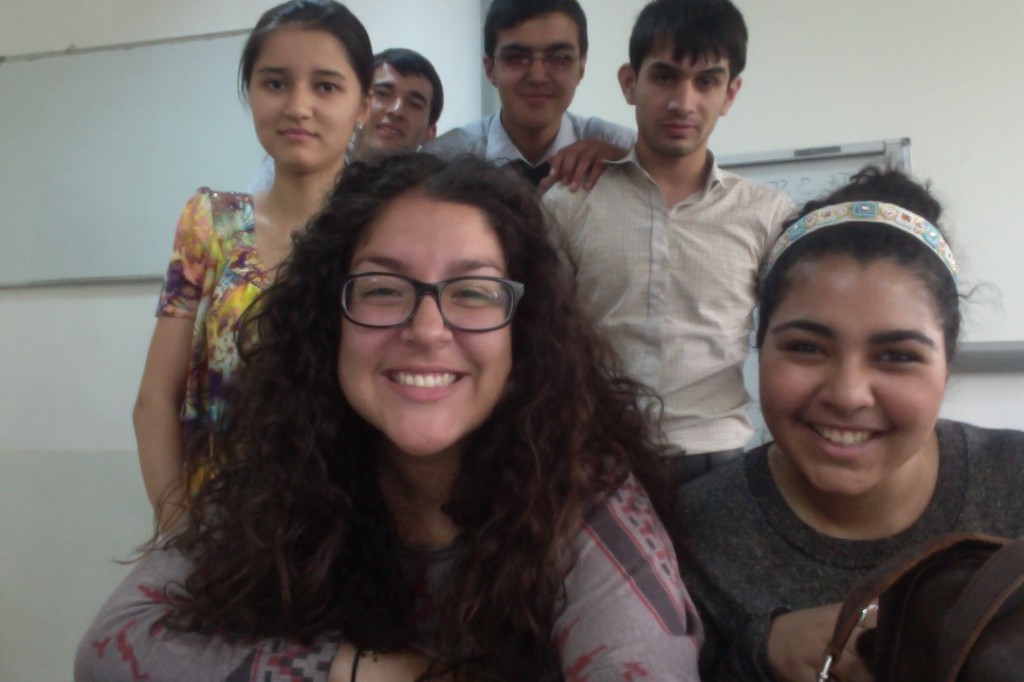 Learn as You Go: My Experience as a Teacher in Tajikstan.
I had an interesting conversation with two students about how they take 11 courses per semester, whereas I take only five. Though such vast differences between TSUC and SFSU (San Francisco State University) made themselves apparent, this did not imply any real separation I felt between them.
Staying in Dushanbe for the amount of time I did, though it was about two weeks shorter than the rest of the volunteers, gave enough time for me to grow accustomed to their way of life and experience a beautiful adjustment. Leaving the country showed me how much value is put on the fact that I was born and raised in California. I was confronted with weird questions like "So, do you know Tom Cruise?"
But I, too, had naive questions in mind, like when I invited a friend to lunch on the second day of Ramadan! To a certain extent, it hurt to realize how much of the world I am unaware of, but on the other hand, I couldn't be more thankful to have settled in a foreign living environment.
Taking pictures helped capture the evolution step by step.
Photos for Learn as You Go: My Experience as a Teacher in Tajikstan by Gabriela Guerrero.