Experiencing Kindness from Korean People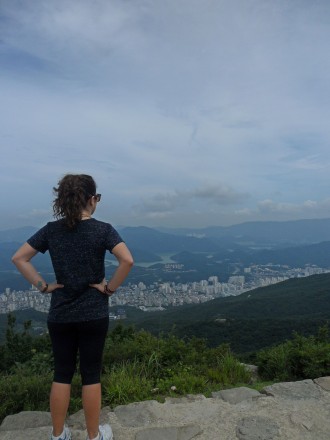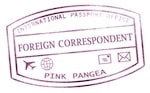 I've just returned from a week traveling around Korea and I am at a loss for words. Last night on Skype, my parents asked what I did and saw and my mind went blank. I packed a lot into the seven days I was away and yet I couldn't express it to anyone.
I stood, mouth agape, at the base of a temple that was carved into the side of a cliff. I hiked along a fortress wall in the mountains, and I rode on a cable car where I took in 360-degree views of almost 200 different islands.
As it turned out though,  this trip wasn't about the sights. I felt like for the first time, since I arrived, that I really got to experience the kindness and hospitality of the Korean people.
A stranger helped me when I couldn't get through the subway turnstyle. An old man on a bicycle rode past, came to a stop and smiled. "Welcome to Korea," he said before riding off. A young guy helped me get on the right bus when I clearly looked totally lost. I was given free food in restaurants and experienced an abundance of random kindness from strangers.
The pinnacle of it all came on the last day of my trip when I stopped at a Buddhist temple to admire the buildings. A monk came over and asked if my boyfriend and I would like a picture with both of us in it. Then he invited us in for coffee. It was an experience that I'm still trying to process – the ceremony of it all, the gifts we were given, the honor I felt in sharing such a beautiful moment. I think I was quiet for the rest of the day (a rare treat for my boyfriend, no doubt).
Korea is a stunningly beautiful country: the mountains, the rough seas, the islands and the many shades of green. I am in awe every time I'm lucky enough to see another piece of the beauty, but I think I feel luckier for witnessing the true gems of Korea — the people.