Six Ways to Use a Fresh Coconut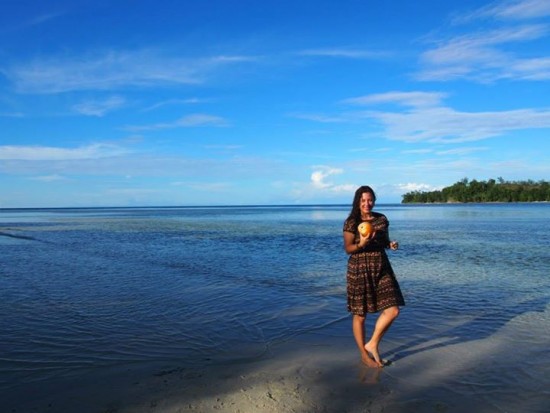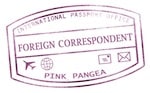 Living in the South Pacific means that there is no shortage of fresh coconuts. They are everywhere.
They are found in the trees outside my house in the Solomon islands and in the markets, sold at shops, and used in culinary dishes as oil and pretty much everything else!
Recently I started to think that I was not taking advantage of the abundance of these natural resources around me. Every day, at least two or three coconuts fall from the trees outside my house, and I have not been utilizing them enough. The coconuts that drop are the older ones, which are perfect for cooking with.
Once you have husked open the coconut (ripping the hard outer layer to reveal the small inner brown coconut), you need to open the small hard brown coconut. There are many ways to do this but I have found the most effective way to be hitting it against a concrete step multiple times.
Now you are probably thinking, what do I do with a coconut now?
Well, never fear. Here are six ways that you can use this tropical fruit:
Six Ways to Use a Fresh Coconut
1. Drink It
Here, in the Solomon Islands, drinking the juice from inside the fresh young coconut is thought to be almost magical. It can help to quench your thirst and can make you feel better if you are sick.
2. Eat It
Coconuts taste great and really remind you of the tropics. Simply cut open and eat the delicious white flesh. You can add it to your muesli, eat it alone as a snack, or add it to any dish you can think of.
3. Use the Oil
Coconut oil has become a bit of a worldwide sensation recently for its multipurpose uses. You can use it in your cooking as a replacement for other types of oil and it also gives your food a hint of a coconut flavor. You can put it into your hair to nourish your dry locks. Use it on your skin as a moisturizer and even use it as a face cleanser.
4. Enjoy Coconut Milk/Cream
Once you have opened your coconut you will have a hard white flesh on the inside. You need to scrap this out in order to make your own fresh coconut cream. Either use a grater or if you live in the South Pacific you will already have a special scrapper, and grate the white flesh into fine slivers.
Place it into a container and pour enough water over to cover it. Leave this to sit for an hour, and then using a cheese cloth or a sarong, place the grated flesh of the coconut inside the cloth and squeeze out the liquid into a bowl. You can repeat this twice if you want to get the most out of the coconut. Then voila! You have fresh coconut cream to use in your cooking.
5. Make Flour
Once you have made coconut milk with the pieces of white flesh, you could throw them away or use them to make flour! Simply dry the white flakes out or pop them in the oven on low heat. You can then use them as a topping on your breakfast cereal in the morning or use them as a wheat flour substitute. It tastes especially great when you use it as a substitute for flour in a banana pancake!
6. Use the Husk
After using these parts of the coconut, you can also utilize the brown husk that you scrapped the coconut out of. Use it as a bowl, or a plant pot, jewelry box or even string them together to make a loco coco bikini!
There are so many ways that you can use a coconut, especially if you live in the South Pacific. Only the limits of your imagination are stopping you!
Six Ways to Use a Fresh Coconut Related Reading
Why I Love Living on the Solomon Islands
Have you traveled to to the Solomon Islands? How was your trip? Email us at [email protected] for information about sharing your experience and advice with the Pink Pangea community. We can't wait to hear from you.
Photo credit for Six Ways to Use a Fresh Coconut: Morgan Pettersson