Owning a Hotel in Costa Rica: In Conversation with Blue Surf Sanctuary Owner Kelly Parmenter Eck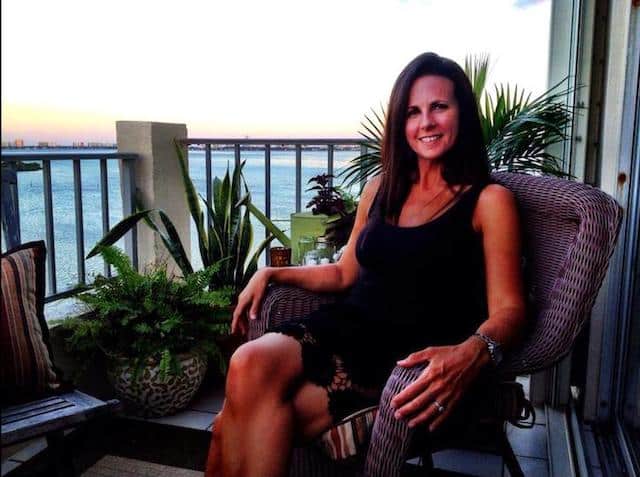 For many of us, a week-long escape to a hotel on the beach is just what we need to refresh. Now imagine what it's like to run one of those hotels year-round. For Indiana-born Kelly Parmenter Eck and her fiancé, purchasing the Blue Surf Sanctuary in Costa Rica was the first step in making a much larger dream come true.
Owning a Hotel in Costa Rica: In Conversation with Blue Surf Sanctuary Owner Kelly Parmenter Eck
Tell us about yourself. Where are you from and what did you do before buying the hotel?
I am originally from a small town in Southwest Indiana, Vincennes, although I most recently resided in Louisville, Kentucky before moving to Miami about 18 months ago. I am a mom of two wonderful young men and a "step-mom" to three daughters and "Mimi" to three beautiful step-granddaughters. Besides running the hotel at a distance, I also work full-time as a nurse practitioner for the City of Fort Lauderdale and am an independent brand partner for Nerium International (an anti-aging skin care company).
Before buying the hotel I was only working as a nurse practitioner in Louisville (I completed my advanced practice degree in 2010 after working as a registered nurse for over 17 years in a wide variety of settings.)
What made you decide to purchase a hotel in Costa Rica?
Ha, I have to chuckle when you ask that question because it is a question we get asked often once people learn that my fiancé, Aaron and I own a hotel in Costa Rica! We had been "dreaming" about retiring someplace warm and getting away from the "rat race" for quite some time…we both work demanding jobs and were at a time in our lives when we were looking at retirement and wanted to start setting some goals and working toward the day we wouldn't have to punch the proverbial "time clock."
I had lost both of my parents the year before and my sister has had a string of serious illnesses, and I think it made me realize that life is "too short" and if we were going to make some changes in our lives we needed to look at making them sooner rather than later.
During some downtime at work one day, I started searching for properties to purchase in Panama and sending links to Aaron to review. After a dozen or so links, he inquired about one of the properties through a real estate agent on the listing. Once we found out it was out of our budget, the agent asked if we would be interested in property in Costa Rica. He had a property there that was really nice for a good price.
We agreed to take a look and the rest is history. Most of all, we wanted to slow down and simplify–something I am eager to get to do full-time!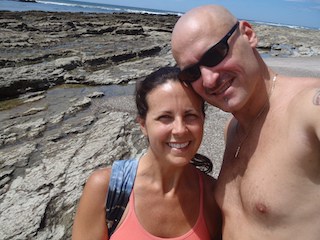 What was it like to purchase a hotel in another country? What were some of the challenges you faced?
Oh my! Were there ever challenges! First of all, we are not fluent in Spanish (we liken our Spanish abilities to that of a toddler) so that was one of our first challenges! We are working on that obstacle, however very slowly. Next was the legal process of purchasing property in another country. I don't know all the details (thank you Aaron for sparing me!) but we definitely had to learn as we went along.
You live in the US while running the hotel. What do you do on a day-to-day basis and how often do you travel to Costa Rica?
The day-to-day operations for me consist of following up with inquiries regarding reservations for the hotel, contacting upcoming guests regarding their travel plans, answering on-going questions/emails from potential guests and staying in contact with our management team and receptionists who are at the hotel on the "front-lines." We have established a pretty good system of communication with our small staff, which is essential when we are off-site.
I am actually typing the answers to these interview questions on a flight to Costa Rica. Ideally, we like to make a visit to the hotel quarterly, but it seems we only made it down two to three times per year during these past two years due to our relocation to Miami.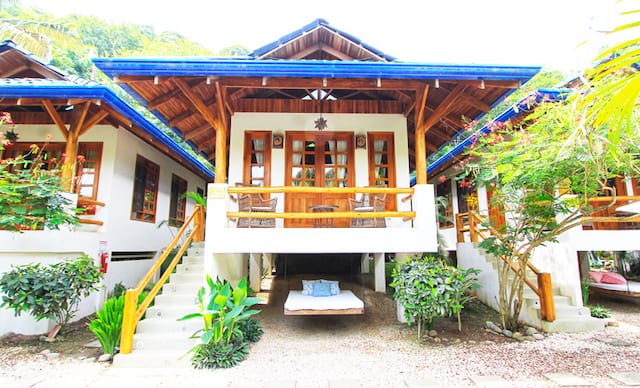 I understand you're planning on making Costa Rica your full-time home. What sort of preparations are involved in making that a reality?
Yes! That is a goal we are trying to make a reality. One of the steps we took was moving to Miami. Being one flight away from the hotel and immersing ourselves in a more Latino, Spanish-speaking environment is definitely to our advantage.
It was also a little awkward telling someone you owned a surf business in Costa Rica when we were located in the Midwest! We felt we would have a little more credibility if we lived near an ocean, at the least! At this time, we are preparing the plot of land we own to build our home and a yoga studio (along with a couple more bungalows to associate with the hotel).
What are the highlights in working in hospitality? What are some of the more challenging aspects?
Anyone who knows me, knows that I love people, and meeting new people from all over the world has to be one of the biggest highlights for me. Hearing from guests when they return home and learning that they had a wonderful time at the hotel is quite rewarding as well. There is nothing better than getting a 5-star TripAdvisor review!
The more challenging aspect would have to be not pleasing everyone all the time–that is nearly impossible (as we all know!). Dealing with a difficult client and having issues at the hotel when we are so far away lends to some serious stress! Fortunately there hasn't been anything we couldn't resolve!
Anything else you'd like to share with the Pink Pangea community?
We would love to have all of you as guests and look forward to expanding our services over the next year or so to include a writer's retreat and wellness retreats focusing on nutrition, yoga and meditation. If there are any additional retreats that we should consider adding, we are open to suggestions!
Photos by Kelly Parmenter Eck.