Rain in Israel: The Day the Storm Came
I made Aliyah (moved to Israel) on July 23, 2013, from Reno, Nevada. The first few weeks in Eretz Yisrael (the Land of Israel), I stayed with friends in Kibbutz Einat until I could find a place of my own, which I did, across the Highway in Rosh HaAyin. I lived there for a year. My contract was going to be up in two weeks' time, and I didn't really want to stay.
Although the space was large, for Israeli standards, it lacked two things I require: light, and a breeze. Oh, and privacy would be a nice thing too! I lived in a half basement apartment. It had good lighting for the space that it was, but not as much as I like. Plus my windows were so high on the walls, that IF there was a breeze, being vertically challenged, I never felt it. Along with the fact that everyone who walked by my windows could—and would!!–look down into my apartment. Awkward!
My neighbors, on the four house lot, were all related to one another, and wonderful people. They couldn't have been kinder or more helpful to an Olah Chadasha (new immigrant). The price was also very fair. But I was surrounded by cement and wrought iron. I longed for green space. Light. And a breeze. I prayed about it often.
Adonai (God) is pretty amazing, though, isn't He? Ten days before my lease was up, a house became available on the kibbutz . I went with my friends to look at it, and couldn't believe my eyes! It was situated on a green belt, surrounded by trees! I walked inside the door, and the natural light almost blinded me! Windows were everywhere. There was even a loft with skylights. Two outdoor porches, with the larger, covered one, overlooking the green belt. Wow. I had to pinch myself to make sure it wasn't a dream! I could have light, greenery, and my favourite, a breeze!
I signed the contract with the owner, and made preparations to move in on the 1st of September. I only had a short time to get things arranged as best I could in my new home. The rest would have to wait until after my trip to the USA.
Sometimes our greatest blessings come in the smallest of packages. I received two such blessings….two new granddaughters, born a week apart. I boarded my flight early on the morning of Erev Rosh HaShana. I felt a twinge of sadness, leaving my Israeli family at this, the New Year, but what's a Savta (grandmother) to do? I must go and see my nechadot chadashot (new granddaughters)! (Although, never again will I travel during any Chagim (holidays)! But that's a whole 'nother story!)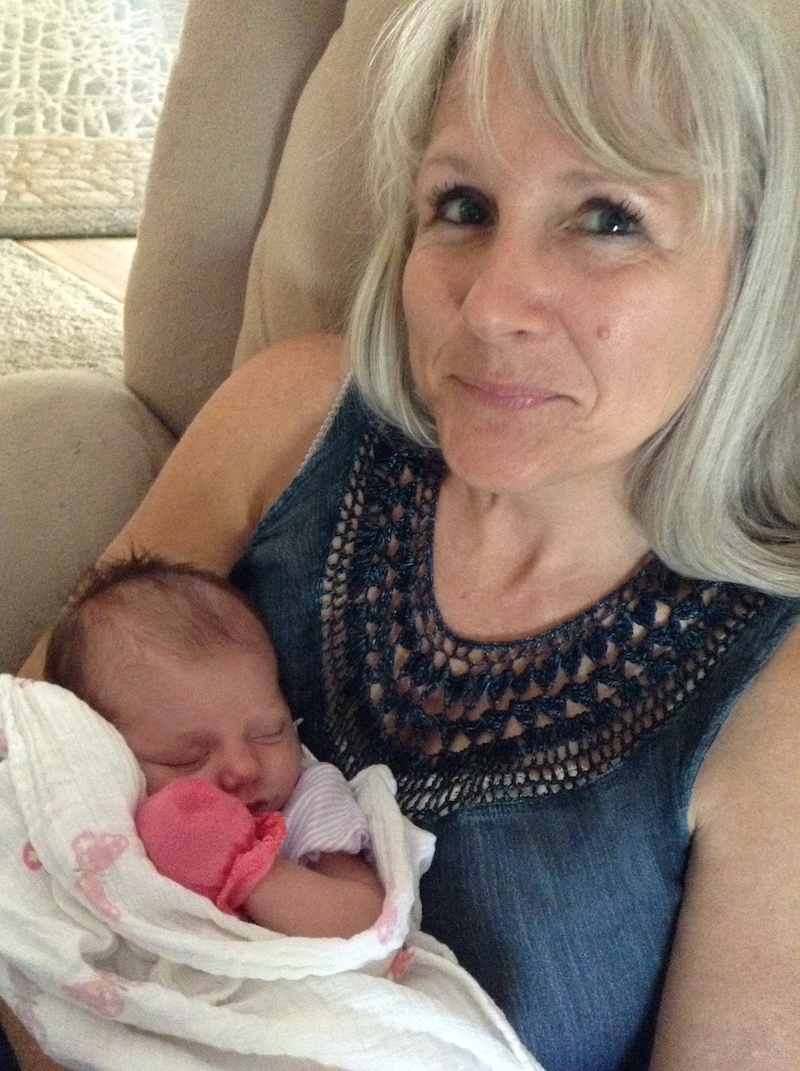 After three whirlwind weeks of family gatherings in two different states with 1,047 pictures to prove it,  I arrived back in Israel and picked up where I left off unpacking.
It was mid-October. The weather was cooling down a bit, so I had every window and skylight open in my house, day and night. By now, you get it…I love the fresh air!
I went to my friend Rachel's house on Sunday, October 19, around 16:45. I had my friend Tal's 6-year-old twins with me. It was a normal day. Nothing out of the ordinary. The weather had been the same all week long. Rachel needed to run to the City Pool in Rosh HaAyin to pick up one of her daughters….would I mind staying with her other two girls for 25 minutes? Not at all.
The sun was out, and I saw a few big, cumulus clouds overhead, but nothing unusual or threatening from my vantage point looking northeast.
My phone rang about five minutes after she left. It's the grandfather of the twins. He asked where I was, and if I had my car. "Around the corner from you, and yes, I have the car, why?"
"Well, if you want to bring the children home, I am here, but you must do it in the next 10 minutes, or you will be caught in a very heavy rainstorm!"
I looked outside. The sun was out, and I saw a few big, cumulus clouds overhead, but nothing unusual or threatening from my vantage point looking northeast. "Ok Hezi. I have to wait here for about 20 minutes for Rachel to return, and then I will bring the children home."
No joke, about five minutes later, I was sitting by that same window, when suddenly, what did I hear? Rain in Israel!
I opened the curtains and what did my wondering eyes behold, but a torrential downpour! I was astonished! Where did this come from? Our of thin air! Lightning strikes and booming thunder so close the house was rattling! And the wind! The wind was gusting at about 80-90 kph! Water crashed down on the patio by the bucketsful! The windows were all open in Rachel's house because it had started out as such a nice, mild day! Now we were running around trying to close all of them!
That's when it dawned on me: ALL of my windows were wide open, as well as the three skylights, that the landlord had reminded me MUST be closed in inclement weather! And. I. Couldn't. Leave.
For various and sundry reasons, I was not able to make it back to my house until about three hours after the deluge. I unlocked my front door and had no idea what I would find. I believe that had it just been a "normal," gentle rain, it would not have been so bad. But because of the wind factor, it blew the rain 5-6 feet inside the house from the windows….where sits my antique sideboard….with my printer/scanner on top of that. Next to the big 2000 watt transformer. All of which were sopping wet.
My kitchen and bathroom took the brunt of it, as those windows faced the direction of the storm. One of the skylights in the loft also faces west. My antique desk underneath said skylight had quite a puddle on it. Oh vey! At least my 1850's desk helped to keep the water off of the landlord's 2013 wood floor!
Even a good thing, like rain, can be destructive when it overflows its boundaries, falling too hard, and too fast for the ground to accept even what it so desperately needs.
I ran for the squeegee mop and the mopping towels. What a mess! Water was everywhere. I also grabbed some bath towels out of the cupboard to try and sop up the water from the sideboard, printer, and transformer. Even three-and-a-half weeks later, I was still too chicken to plug them in to see if they survived!
But the rain that day brought some analogies to mind, as I tried to navigate the now muddy kibbutz roads. Even a good thing, like rain, can be destructive when it overflows its boundaries, falling too hard, and too fast for the ground to accept even what it so desperately needs.
Which got me to wondering: what otherwise good things do we do, that become harmful to us or others, because we don't have proper boundaries in our lives? Even good things like eating, drinking, talking, helping, spending, relationships, raising children, friendships, work…. None of these things in and of themselves are bad. Yet if we take anything to the extreme, we can ruin a good thing. Balance is key, and HaShem (God) gave us Torah as our plumb line.
I pray that our "rainy season" over the next few months showers us gently with the blessings that we need in our lives and in our land. Blessings in our spiritual as well as our physical lives. And let's remember to thank Avinu Malkeinu (God) for all that He gives us, even if at times, He has to send us the "angry" rain.
Rain in Israel: The Day the Storm Came