The 10 Best Australian Beaches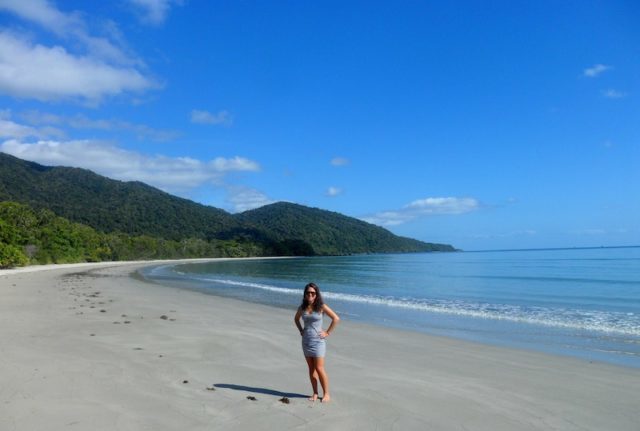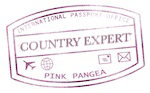 It's no coincidence that when you think of Australia you probably think about sandy beaches, coral reefs and surfing. Almost 8 in 10 Australians live within 50km (30mi) of the coast. It's hard to avoid on this island nation, and when you've got beaches like this, why would you want to? Australians know how to live the good life–next to the beach. Here are the 10 best Australian beaches:
If you plan to travel to Australia, here are the 10 Australian beaches you shouldn't miss:
The 10 Best Australian Beaches
1. Cape Tribulation, Queensland
Keep driving north until there is no more road and you'll find this tiny little town called Cape Tribulation. When the British explorer Captain James Cook got his ship tangled up in the reefs off shore, he gave the town its name, "because here began all our troubles."
The only trouble you'll have going to Cape Tribulation is not wanting to leave. The beach is small, but pristine. You can walk up to a viewpoint to take in the full beauty of the surrounding area. At low tide you can walk for almost an hour along the bay. There are only a handful of hotels and hostels in the area, so book ahead to enjoy a full day here.
2. Seventy-Five Mile Beach, Fraser Island, Queensland
This isn't the place to bring a towel and your sunscreen; it's a spot to take your four-wheel-drive. Seventy-Five Mile Beach is the main road through Fraser Island, and it's made of sand. Doing a Tag-along tour as they're called, is one of the best ways to experience it. You get a guide to show you the ropes, and then you're let loose on the "roads" to get stuck and maneuver your way through all different kinds of sandy terrain.
3. Brighton Beach, Melbourne, Victoria
Famous for the brightly painted bungalows that line the sand, this beach is one of the best in the Melbourne area. Take a short train ride from the city center, and suddenly you'll feel miles away. It's a nice spot to watch the sunset over the city skyline and a great place to take lots of photos. There are hundreds of beach huts all decorated to perfection.
4. Glenelg, Adelaide, South Australia
This funky Adelaide beach town is the perfect spot to feel like a surfer dude. There's a main street with everything you could hope for: ice cream stands, burger restaurants and cheap souvenir shops with Australian flag towels. There's a long pier where locals take to jumping off into the chilly seas.
Even on a mid-summer's day the water is cold, but it will cool you off as temperatures in Adelaide regularly reach 40 degrees Celsius.
5. Coffs Harbour, Northern New South WalesThe 10 Best Australian Beaches
When you first arrive in Coffs Harbour on the bus, you will not be impressed. But fear not, carry on in the direction of the ocean and you'll soon be glad you got off at this fishing town. Check out the home to migrating birds on Muttonbird Island and stroll along the coastline for some seriously stunning views. As you stand watching the navy blue seas crash with power against the craggy rocks you might just feel like you've reached the end of the earth.
6. Monkey Mia, Coral Coast, Western Australia
It shouldn't be named after monkeys; it should be named after dolphins. It is said to be one of the most reliable places in the world to see dolphins in the wild. Bottlenose dolphins come into the shallow waters everyday. That's reason enough to visit, but the beach itself is as beautiful as most of the others along Australia's west coast. The beach extends for miles along the stunning coral coast – home to the largest fringe reef on earth. It's well worth the day's drive (or 2-hour flight) from Perth.
7. Bells Beach, Great Ocean Road, Victoria
Perhaps one of Australia's most famous surf spots, it's a mecca for surfers around the world. Often home to international surf competitions, the whole town eats, sleeps and breathes surfing. Take a surf lesson, stay in one of the cool surf-themed hostels alone the main road and do some shopping at the surf shops.
8. Whitehaven Beach, Queensland
The 10 Best Australian Beaches
Azure waters, white sand that squeaks when you walk on it (it's mostly silica, actually) and sting rays that swim right up to you; it is truly a cliche paradise. In order to preserve the beauty, boats are not allowed to pull up to the main beach, and no boat can dock on the island at all.
They have to dock out in the bay and then you can be dropped off by dingy to the shore. After a 15-minute hike to the other side of the island you realize what an amazing thing it is to be surrounded by clear waters on all sides and not a boat in sight. Makes for some pretty amazing pictures, too.
9. Jervis Bay, New South Wales
The best kept secret that's no longer a secret. Jervis Bay has become a top destination for holidaying Sydney-siders. A two-and-a-half hour drive south of the city sits a little piece of sandy heaven.
The waters are calm so it's the perfect place for stand-up paddle boarding or launching a kayak or, if you're like me, the perfect place to swim without fear of giant waves sucking you under. Dolphins can be spotted from the shore year round and if you head there between June and November you've got a pretty good chance of spotting some migrating whales.
10. Byron Bay, New South Wales
The 10 Best Australian Beaches
I saved the best of the Australian beaches for last. It's the sort of place you mean to spend a few days, but you accidentally while away your entire working holiday visa learning to surf, taking walks around the lighthouse in search of goannas and drinking beers at the local brewery. It's a slippery slope that you won't mind falling down. The beach lines both sides of the Cape Byron peninsula.
You can hang glide from beside the lighthouse or simply stay grounded. The waves are enormous, the biggest that I saw in Australia. If surfing isn't your thing, grab a body board and glide along the waves or simply lay on your towel and enjoy the eye candy on display.
The 10 Best Australian Beaches top photo by Laura Bronner