Traveling the World–from Paris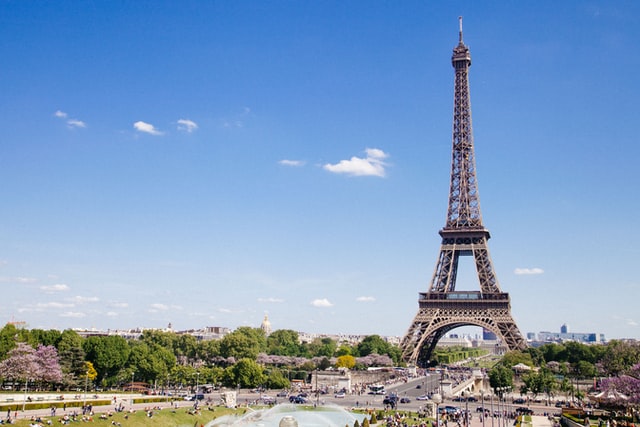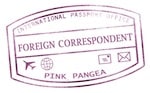 Looking back at my travel schedule this past semester and to my itineraries ahead, I know I have only been able to travel so much because of where I am in the world. Paris is a central city to many, many places that I have loved visiting this year. Because of its many airports, there are cheap flights to destinations all over the world. Traveling the world has been simple since moving to Paris for school this past fall.
Traveling the World–from Paris
1. Dublin, Ireland
I'd been to Dublin before and loved it. This time, I stayed in a hotel for most of my visit, instead of a hostel, and got to see a different area of town. As part of the One Young World Summit for 2014, I was invited to visit some great historical places like Trinity College as well as some very new places like the "soundless disco," which is exactly as cool as it sounds. The soundless disco has two DJs spinning simultaneously, and you are able to choose which one you'd like to listen to on your own headphones and adjust your own volume. Best of all, your neighbors can only complain about your foot noise, never your music.
2. Beirut, Lebanon
Beirut was a place I honestly never thought I would see. And to be fair, I never knew much about why or how it got to be the way it is today. After visiting, speaking to refugees, students, and activists at my sister-school, I have a much greater appreciation for the complexity of the politics in the Middle East. On a lighter note, the food was amazing, and I learned that taxis announce they are available for service by honking one short little blast as they approach.
3. The Hague, Netherlands
I was specifically visiting the Hague with my class, and so only got a brief taste of the Netherlands. But it was enough to make me want to return! The trams were the only public transportation system I used, and they were really easy and clean.
4. Puducherry and Auroville, India
India is proving to be a whole other experience than my worldview was ready for. When I first arrived in Chennai, I was handed a necklace of jasmine flowers before a 2.5-hour (which was really more like a 4-hour) bus ride. There are flowers everywhere, whether growing or adorning many surfaces and statues in the form of floral garlands.
As I spend my winter break here working with an NGO and trying to absorb as much food, yoga, and culture of Tamilnadu as possible, I find a strange neocolonial vibe that I can't quite shake here. It is something to be aware of when visiting the Auroville area.
Traveling the World–from Paris.
Puducherry, on the coast of the Bay of Bengal, has great food, and monuments, as well as at least one honest money-changer, Forex. I hope to return and spend some more time exploring the history here, but due to recent protests, our taxi drivers have refused to drive into town. I have been told that these kinds of things happen here. So by necessity, I am trying to just go with the flow. Luckily, because the people are so friendly here, India is a great place to learn this skill.
Without my base in Paris this semester, none of these trips would have happened. By plane and by train, Paris really is central to the world, and I love it. Along with many great sights, performances, and art to see within Paris itself, there are many places I have yet to discover outside of Paris.
As I sum up my my semester as a Pink Pangea Foreign Correspondent, I can't help but hope to see more women traveling and sharing their experiences here. I know I'll be traveling more very soon. Maybe I'll see you there.
Photo by Unsplash.