Choosing a Hormonal Contraceptive for France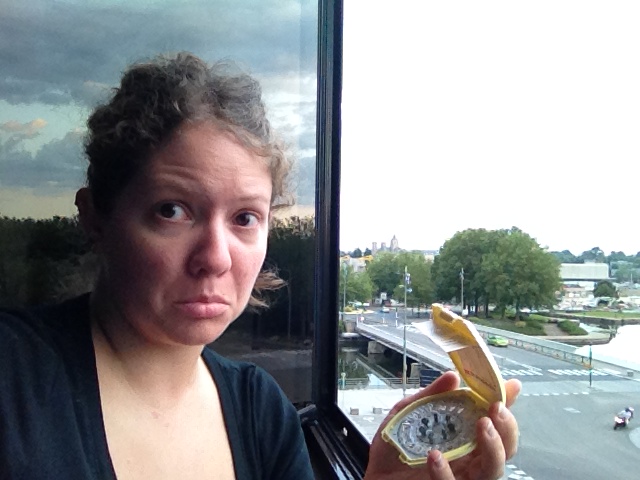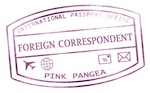 When I confirmed my studies in Paris, I knew I would be abroad for longer than I had ever been before: a whole year (at least). Indeed, it was longer than any of my friends had ever stayed, too. And being something of a planner, I began to research how to get all the things I would need abroad well before I left. I had six months to figure out how I was going to get my birth control prescription in France, get caught up on my vaccinations, and figure out if my budget would allow me to have my own toilet and shower in my living quarters. I'll be sharing with you my experiences over several posts. In this one, I'll tell you about my experience with France and hormonal contraceptives availability.
I can read French quite well, and began where most internet research begins these days: the basic search engine. I found only a few blogs by women who had similar issues to mine: the generic Ortho Tri-cyclen I was taking was not found on any lists of approved medications in France! And recently, through Pink Pangea's partnership with International Planned Parenthood Federation, I confirmed in their directory of hormonal contraceptives available by country exactly what I had feared: my trusty pills were not available.
I am one of those women who takes hormonal contraceptives, not just for the contraceptive effects, but also for the hormonal regulation that helps with mood stabilization.
So my options were these:
1) Find a new formulation in France and hope that it won't have any disabling side effects that would affect my studies or my ability to travel.
2) Take the leap and get an IUD.
I weighed these options, talked with my gynecologist and my partner, and read many, many experiences of other women, including some posts here on Pink Pangea. I came to the conclusion that rather than go through the travails described by my fellow women and bloggers or risk changing my prescription to greatly, I would get an IUD.
This may seem drastic, especially for the women who want to be mothers some day. My pills were the kind called phasic combination pills which contained Progestogen and Oestrogen. Of the eight phasic pill combinations available in France, none of these contain this formulation of Progestogen and Oestrogen. Any of you who have ever had to change your contraceptives due to the side-effects, know the importance of finding the formulation that works best for you. This particular combination works well for me and was covered entirely by my insurance.
The IUD I selected has different hormones than my pills and is removable, so should I choose to have children later, I can. It contained Progestogen and no Oestorogen. I selected this one because it is approved for use in France and if I have any issues while I am there, it won't be so foreign to the healthcare providers there. This too, is covered by my insurance in the US.
While getting this IUD would save me the daily reminder to take a pill, the monthly trip to the pharmacy to get the prescription filled, and hopefully avoid the long battle to find a European prescription without unwanted side-effects, it also avoids a customs delay or confiscation of my pills due to strict controls on shipping prescription drugs through the mail.
Since I have only four weeks left between getting my IUD and my move to France, there is at least a month of coverage and familiar US healthcare system to hopefully iron out any problems with the change in hormones and people familiar enough with me to notice any huge mood swings.
Making the appointment was easy. I just called up my gynecologist, told her what was happening, discussed my options, scheduled an appointment to get my IUD inserted, and I was done.
Let me just say, IUDs are not for everyone. There are certain health conditions for which an IUD would not be in your best interest. With this type of IUD, there is a follow up appointment two months after insertion. So, I will be experiencing the French healthcare system very soon after my arrival.