Trekking Langtang National Park: A Conversation with Elen Turner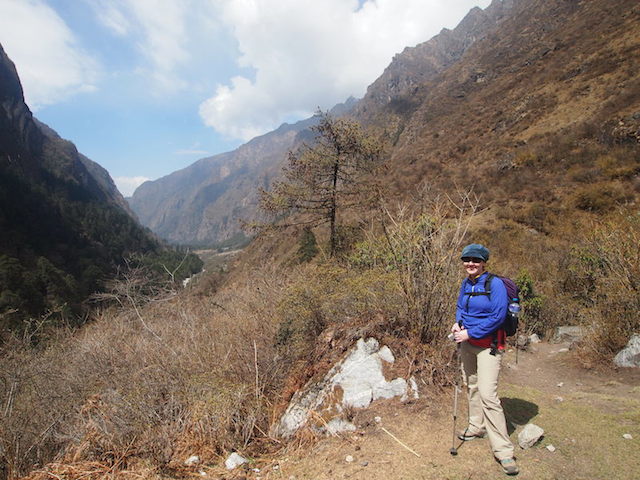 In the Real Deal, Elen tells about her trek in Langtang National Park — the highlights, challenges, and what she wishes she knew before setting out.
Tell us about yourself! What do you do when you're not experiencing the outdoors?
I work as an editor and writer in Western New York, and am always dreaming about or planning for my next travel adventure!
Tell us about your most memorable outdoor adventure. How long did you go for? How did you spend your time?
While living and working in Kathmandu, Nepal, I went on a six-day trek to the Langtang National Park, bordering Tibet. Five of the six days were full walking days of 7-8 hours: we passed through bamboo forests and wild marijuana in the lowlands, and by the end we had ascended to a valley in which we were entirely ringed by enormous, snow-capped mountains and glaciers.
What were the highlights? What were the challenges?
The highlights were the astonishing views of the mountains, some of the highest in the Nepali Himalaya. The weather was perfect, and although it was cold at the end of the trek (as we were at almost 4,000 metres), the sun made the trip a delight. The challenges were the long staircases on the first day–we climbed over 1,000 metres just on steps carved into the hills! Tough on the legs.
What do you wish you knew before you went?
That it would have been worth extending the trip by a day in order to spend some time in the valley at the end, because we could have explored the glaciers and climbed some small peaks. But we didn't have enough time, as we hadn't planned for that.
Any outdoor apparel/gear you'd like to recommend?
I would never hike without a hiking pole! Those things are a real knee-saver. And quite an emotional crutch, too, when the walking gets tough.
What's next on your travel list?
I've just moved to the US, so am slowly-slowly exploring the wonders of this country. Washington, DC for Christmas, New York City for New Year's Eve. I can't wait for next summer to roll around so I can explore the outdoors a bit more.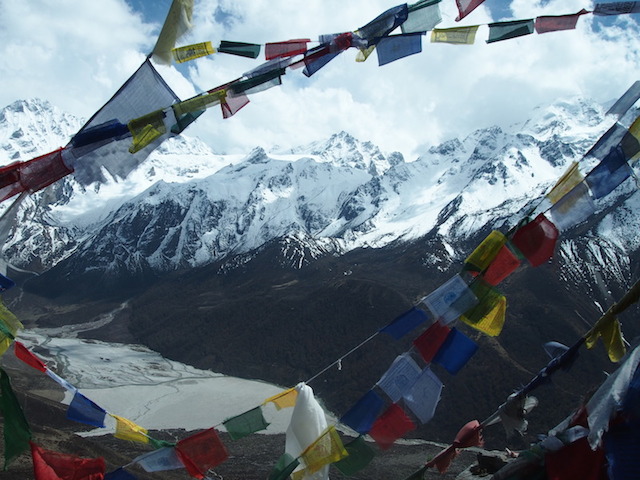 Trekking Langtang National Park: The Real Deal with Elen Turner
Related Reading
6 Lessons I Learned While Traveling Solo in Nepal
Have you trekked through Langtang National Park? How was your trip? Email us at [email protected] for information about sharing your experience and advice with the Pink Pangea community. We can't wait to hear from you.
Trekking Langtang National Park: The Real Deal with Elen Turner photo credits: Elen Turner