Why Slow Travel is the Best Type of Travel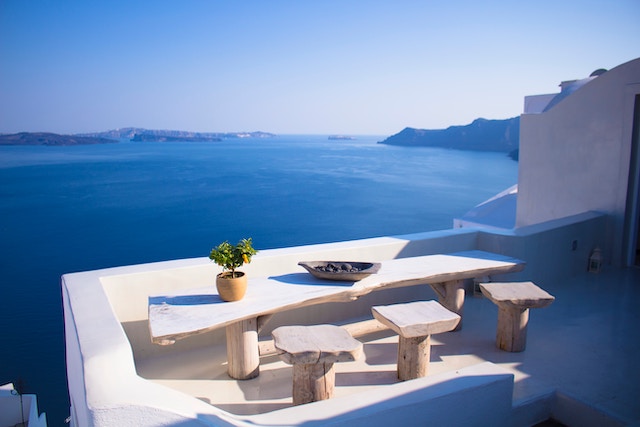 Recently a study was released that Americans are taking less vacation than ever. In less than a decade, US workers have decreased their vacation time by 20%. When we finally end up prying ourselves away from the office we have a measly few weeks to get there, get relaxed, and then get out. Skipping out on long vacations isn't helping productivity at the workplace and it isn't helping to enrich your travel experiences.
My advice is to stop hoarding vacation days like a chipmunk readying itself for winter. Instead, immerse yourself in a location and let yourself really unwind. Here are 6 reasons I've turned to slow travel.
Why Slow Travel is the Best Type of Travel
1. Your dream destination isn't going anywhere.
Unless you want to get to Venice before the city sinks or see Antarctica before global warming takes its toll, for the most part your bucket list destination will be there next year. I have an intense case of wanderlust but I've moved away from the country counting, see-all-of-Europe-on-a-10-day trip mentality.
Cities begin to meld together, you spend a lot of your time in transit and you often end up coming home more tired than when you left. I've been going to one country each trip and focusing on one region to get the most out of my time there.
Now, I resist the urge to "pop over here" or "fly for a weekend over there" and it has not only shown me the best a place has to offer but I've avoided the dreaded long-term travel burn out.
2. I have time to give back
There is nothing more satisfying than volunteering abroad and thankfully voluntourism and slow travel go hand in hand. Once you've immersed yourself into a new place and made a connection, it's easier to want to give back, especially if you are spending time in a developing nation.
Interacting with the community can be much more rewarding than staying cooped up in an all-inclusive resort. I love the idea of everyone helping out in a new location. Doing this connects us more as a global family and, in a small way, makes the world a better place.
3. I leave really knowing a place
Slow travel had emerged from the slow food movement. It's about preserving local traditions with quality and meaningful experiences. Much like "slow food," it doesn't necessarily mean you have to travel for an extended period of time–it's more about moving outside of the tourist areas, experiencing your destination through the eyes of a local and walking away with a more enriched experience.
Being able to leave your trip knowing all of the secrets of a place–both the good and the bad–makes you realize you haven't really seen a city if you've only just scratched the surface.
Why Slow Travel is the Best Type of Travel
4. I have time for less touristy explorations that may end up being the best part of the trip
When I'm pressed for time while traveling, I set aside just enough time to see the major sites in a city and then I move on to the next town. If I can spend longer periods of time in one spot, then I don't have to triage the things I want to see. Instead, I can experience both the touristy locations AND take part in lesser known activities that may also make the city special.
The tourist attractions are famous for a reason–they are usually amazing sites and experiences that can't be missed–but combining those with the slow travel mentality will enhance your vacation. The best memories and highlights of my trips are often those I have outside of the crowded tourist areas.
5. It's in line with sustainable travel
Keep in mind that ecotourism and slow travel are two different styles but they work symbiotically. Slow travel embraces all things local–getting to know a region in depth and promoting a more real experience that you would get from straying away from the predictable
. This type of travel permits you to have the time to take more sustainable forms of public transportation like buses or trains. It enables you to "eat local" or "stay local," promoting small businesses and farm-to-table–everything that feels good about responsible tourism.
6. It's a true vacation!
Keep it simple! You work hard all year and deserve a relaxing, rewarding vacation and slow travel allows that. Time away is about escaping from your hectic routine, shutting off and looking for something unique. A beach resort in the tourist zone of a town may give that feeling temporarily but slow travel has the same effect on a more profound level.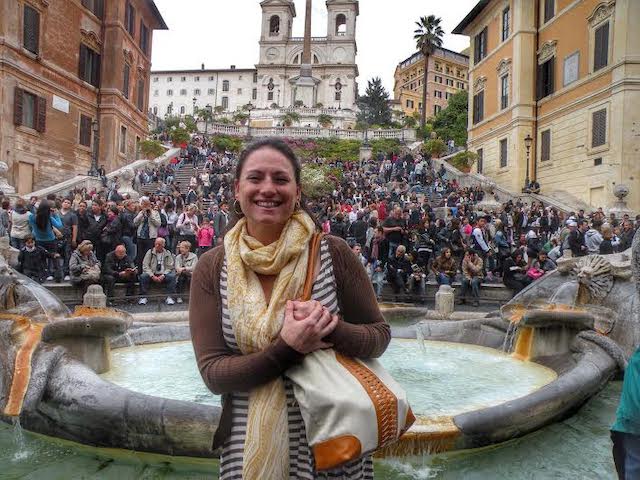 Photos by Abbie Synan by Unsplash.