A Conversation with Couchsurfing's Jen Wong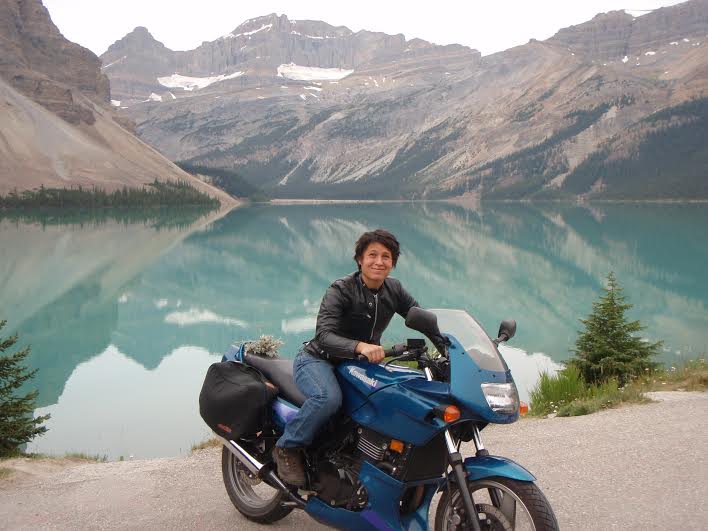 For those of us who love immersing ourselves in a culture and traveling for cheap — Couchsurfing is a dream come true. It almost feels unreal at times. Who doesn't want to travel to a cool place, meet locals, follow them to off-the-beaten path restaurants and bars, and then crash at their place for free? That's just what Couchsurfing is about–bettering the world through travel and fostering cultural exchange.
I was lucky enough to chat with Jen Wong, a Technical Writer at Couchsurfing, and get the inside scoop on how she first fell in love with Couchsurfing, tips for choosing great hosts, and how other women can get involved.
A Conversation with Couchsurfing's Jen Wong
When did you first start Couchsurfing? Tell us about your first Couchsurfing experience.

I first started Couchsurfing on a motorcycle trip. I used to work as a Forest Firefighter, and I was riding from my hometown in western Canada to Los Angeles and flying from there out to Australia for the fire season. In fact, I loved the idea of adventuring solo but also staying with friends.

My first experience Couchsurfing was with a lovely host in Portland. She and her roommates reminded me of the best parts of Vancouver – it was this surreal sensation of feeling at home while traveling and I loved it! My host Corrina was so much fun. We toured the best microbreweries and she had mad DIY skills – she made 12 kinds of kombucha and had a 3d printer in her garage!
What do you love most about Couchsurfing?

I love meeting people I otherwise would never meet. Couchsurfing gives you a window into worlds you couldn't even imagine and is an incredibly intimate way to experience an area.
Couchsurfing has taken me to amazing places and introduced me to wonderful people – I've met a Cannes filmmaker who was writing the Mexican version of Breaking Bad, a competitive mixed martial arts fighter, a Twitter author, and I've gone partying at the hottest gay dance club in Mexico City on New Year's Eve.
What's been your best Couchsurfing experience? Your worst?

I've had so many fabulous Couchsurfing experiences! Couchsurfing with Miguel (the Cannes filmmaker) in Mexico City was neat. We'd hang out in his apartment in Condessa – this fun lively neighborhood – and watch magic realism films while eating everything from tamales to barbacoa, which is lamb that's buried underground and pit cooked for 24 hours.
On Miguel's advice, I visited the mountains of Chiapas, the markets of San Cristobal and went on a whirlwind culinary tour of Oaxaca. It was fabulous – Miguel and his cousin followed me on Facebook and were always very excited when I'd visit places they'd recommended and would give me more tips of what to do next!

I ended that trip by looping back to Mexico City. My flight left at six in the morning and I stayed up with Miguel and his cousin the entire night playing flamenco guitar and drinking Mescal I'd brought from a little town outside Oaxaca. (They had told me to go to Oaxaca for Mescal!)

I'm a bit of a boring interview in that I've only had great Couchsurfing experiences.
What are some Couchsurfing tips and tactics you've learned during your travels?

Tips:

1. Get in touch with Couchsurfers you are really excited to meet. I love reading people's profiles. When I look through members' profiles I always get little friend-crushes because Couchsurfers are so interesting and cool. I take a lot of time to write personalized messages and Couch Requests. I've found that people generally are pretty keen to meet up when they know what you have in common and why you might have fun spending time together.

2. Look for members who have positive references and are verified. These features can really boost the chances of having an unbelievably awesome experience Couchsurfing. If you are new to Couchsurfing and don't have any references, check out the Events section of our site. There are tons of interesting events happening around the world and going to an event will give you a chance to meet members of the community.
3. Write a great profile! It's hard to sum yourself up, but taking the time to write a detailed profile and upload pictures that let a little of your personality shine make it easier to connect with people. Couchsurfing is a community built on trust—being able to find common ground and learn about new ideas really fosters that value.
4. Try to be a gracious guest! I love sharing my culture and like to give people a little taste of Canada, so when it's possible, I travel with vacuum-packed smoked salmon and maple syrup. The act of inviting a stranger into your home is so generous, that as a guest I like to contribute and create a positive space.
5. Go to Couchsurfing Events! Couchsurfing Events are a great place to meet locals and travelers, and are often ground zero for epic adventures. The Couchsurfing site lets you create your own Events, so if you can dream it up, you can make it happen! For travelers, it's a really handy feature because it makes it possible to meet other travelers and locals for activities best done in groups.

For example, Xochimilco is this magical floating neighborhood in Mexico City. It's kind of like Venice, but there are taco stands bobbing up and down in the water with guitarists playing flamenco music. The boats are expensive for one person to rent. The best way to visit Xochimilco is to get a group together to rent a boat and make it into a party. I ran out of time, but I really wanted to make a Floating Boat Fiesta Couchsurfing Event in Xochimilco. I'll have to do it when I go back to Mexico City!

6. Check out our Resource Center, which we are currently expanding with more tips. There are some great groups that offer advice: Advice for Surfers and Advice for Hosts are two places to go to learn more directly from members of the Couchsurfing community.
A Conversation with Couchsurfing's Jen Wong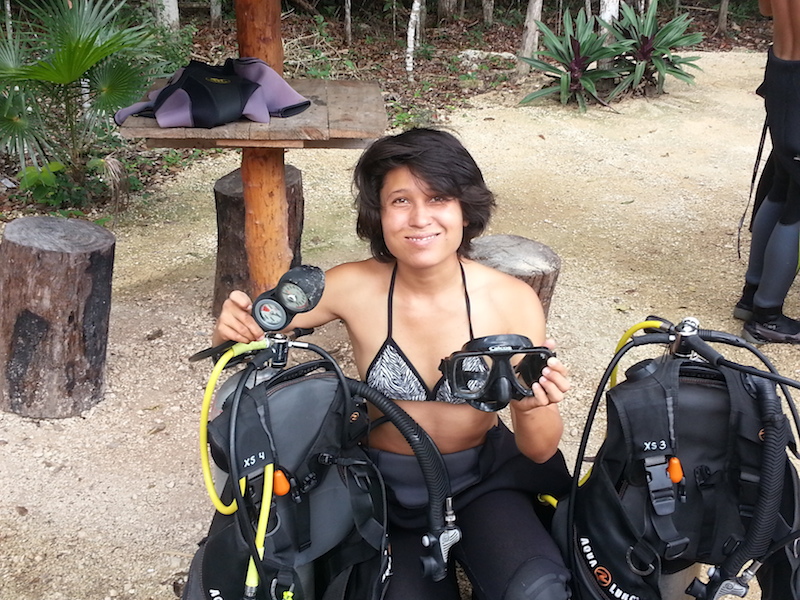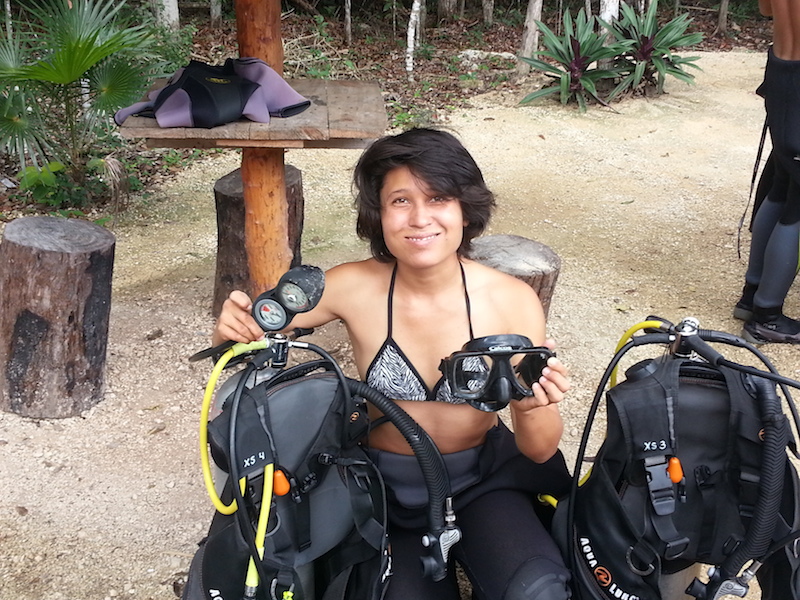 A Conversation with Couchsurfing's Jen Wong
As a solo woman traveler, are there any specific precautions that you take before Couchsurfing somewhere?

I've mostly Couchsurfed as a solo woman in the States, Mexico and Australia. People are great, but it's still important to be vigilant about safety. Here's some of what I do:

1. I take a lot of time to read Couchsurfing profiles and I always look for verified users who have positive references from both men and women. If someone offers to host me, I only will consider members with detailed profiles.

2. When I first started surfing and was new to the community, I would only stay with women. It felt like an intuitive safety measure. After meeting some thoughtful, kind, male Couchsurfers and hearing positive stories from other women in the CS community, I started Couchsurfing with male hosts.
Many of us live in societies that encourage us to be polite. I'm Canadian, so politeness is a virtue, but I made a deal with myself before staying with my first male host that if for any reason I got a funny feeling about the situation I would give myself permission to leave even if it made me look crazy or rude. I have only had wonderful experiences, but I still think it's an important point to keep in mind.

3. Have a backup plan! Couchsurfing is about connecting with people, not about a free place to stay. Just in case my Couchsurfing plans don't work out, I like to have an idea about hostels in the area and what kind of transit I could use to get there. I also like to get in touch with lots of Couchsurfers in addition to my host when I visit a place. Each member has different tips and it's fun to meet a variety of people.

4. My family is fabulously supportive and when I am adventuring solo, my aunt runs "Base Camp." Base Camp plots me on a map, and I have scheduled check ins every other day. When I was Couchsurfing by myself, I would give Base Camp a link to my host's profile and my Aunt had my CS login info for emergency purposes.
How did you start working with Couchsurfing?

I was in the right place at the right time! I have a tech and writing background and am passionate about Couchsurfing, so it was a great fit.
What do you do at Couchsurfing on a day-to-day basis?

I work as a Technical Writer with a team of incredibly talented people/Couchsurfers. We just launched the new site and I've been blown away by our team's passion and skills. With the launch I've been spending a lot of time writing bug reports, proofing specs, and coordinating user testing to make sure we are building the right tools to help members of the community connect.
Got any upcoming travels planned? We'd love to hear about them.

I would love to do a bicycle wine touring trip through Europe or a surf/scuba diving trip in Indonesia using Couchsurfing.
The unparalleled access to cool people with local knowledge is one of the best parts of Couchsurfing. A lot of people don't know, but beyond Hosting/Surfing and Events, Couchsurfing also has a lot of great Groups – we have Groups where you can find mountaineering partners or people who are looking for Surfers to crew their sailboats. Using a Group as a starting point to plan a trip would be so interesting.
It would be tempting to find a climbing party going up Kilimanjaro or crew a ship sailing around Belize. One of my friends just caught a ride to Mexico City over Christmas using the San Francisco Local Discussion's Rideshare feature, so the possibilities are really endless.
Anything else you'd like to share with the Pink Pangea community?

Couchsurfing is one of the most unexpected but greatest things that has ever happened to me.
A Conversation with Couchsurfing's Jen Wong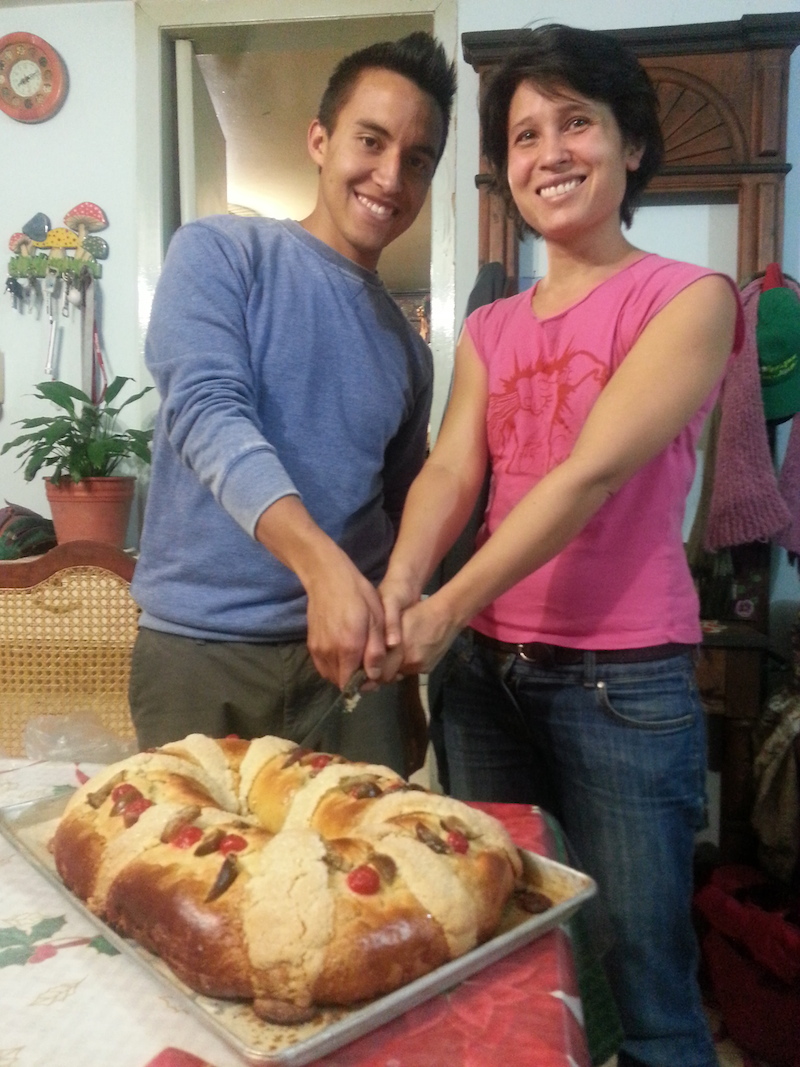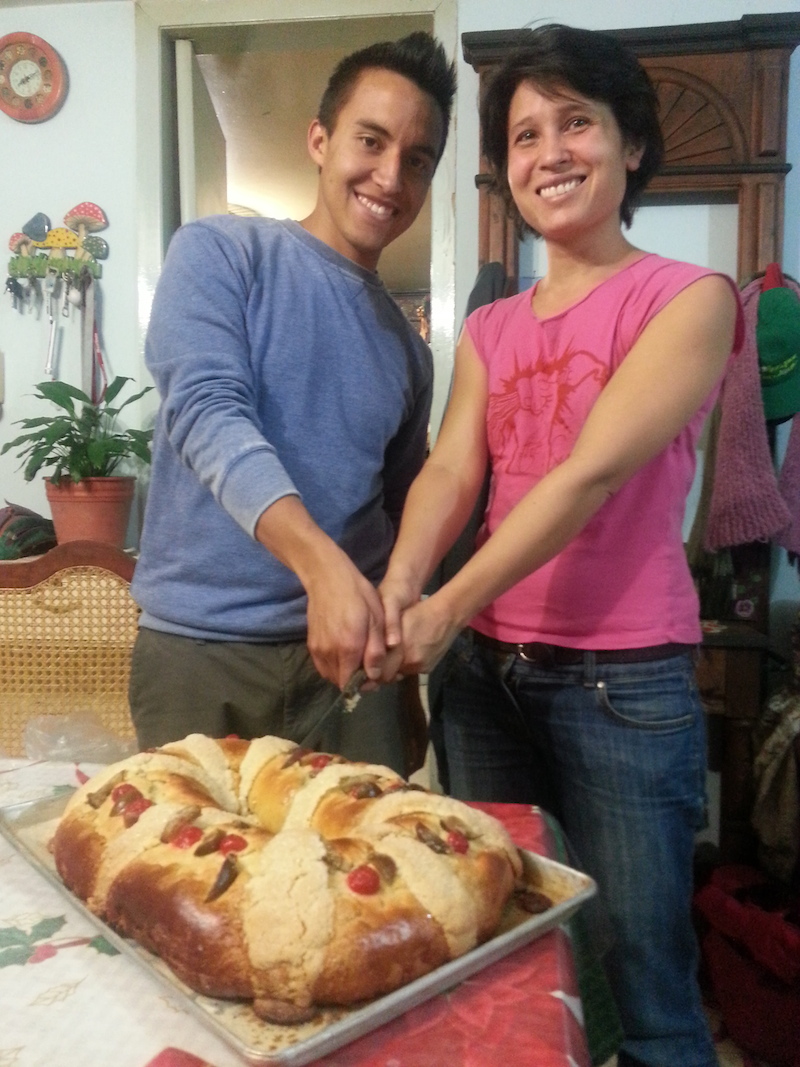 Jen Wong, A Conversation with Couchsurfing's Jen Wong
Related Reading
Couchsurfing in Barcelona
How to Choose Between Hostels, Airbnb and Couchsurfing
How I Learned Couchsurfing Safety Rules the Hard Way
Have you tried Couchsurfing? What were your impressions? Email us at [email protected]pinkpangea.com for information about sharing your experience and advice with the Pink Pangea community. We can't wait to hear from you.