Writing in Ireland: The Real Deal with Barbara Gabriel
This month, we're interviewing women who have participated in international writing retreats. We had the pleasure of speaking with Barbara Gabriel about her experience in Ireland. Here's a glimpse into our conversation.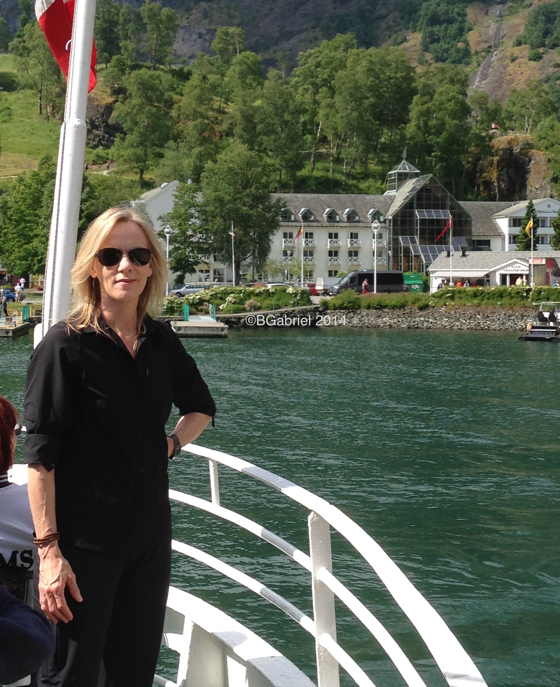 Tell us about yourself! What do you do when you're not traveling the world? Where do you live? What made you decide to go to participate in a writing retreat in Ireland?
I am currently in Austin, Texas where my husband, Brian and I moved recently from Portland, Oregon simply to have a change of place. Before that, we had lived in the mountains of western North Carolina, and one thing we both realized about ourselves was that we don't yearn for the permanence of a life-long home that many people do. Instead, we prefer to switch things up. We love long-term, slow travel. If we can't do that, we change where we live. If we aren't doing that, we move the furniture around.
When I am not traveling, I do what I can to get us out there on the road (or the sea) again. I used to be a wee bit ashamed at the breadth of my resume: I have worked as a yacht chef, cruise director, an advocate for abused children, landscaper, package designer, dive master, log cabin builder, and for a brief time, I was a dreadful waitress. Behind the scenes, I always wanted to be a writer; I journaled mostly, for years. Then I figured out that all of those jobs were not who I was but what I did in order to become who I am, and it's all writing material. At present, I have the good fortune to spend most of my time focused on writing and I have a few projects going, including my website and a memoir about my transition from landlubber to sailor.
I heard about the Ireland for Writers retreat in 2013 through an artist friend whose partner, Jen Kohan, was one of the organizers. I already had a trip planned to Malaysia, Singapore and Bali for that year, so I couldn't swing the Irish trip as well, but I kept it in mind, hoping they would schedule a repeat for 2014. They did, and I was invited to join them.
How long did you go for? How did you spend your time?
The writers retreat was scheduled to last a week. It was held at an island estate in West County Cork, near Skibbereen. There was no way I would travel all the way to Ireland and spend just one week, so I planned a solo trip there for three or four weeks, with the retreat in the middle of that time. I had spent a few months in Ireland and N. Ireland 15 years before, so this time I wanted to focus my journey on a smaller geographic space in the west and south of the country. I stayed in local homes through Airbnb, and as a solo traveler that helped me get to know people in every place I stayed.
Around the time I was making my plans, my husband had an opportunity to attend a training in Norway. I couldn't pass up that invite, so I added a couple of weeks in front of my Irish trip and we went to Norway together. Just days before the trip, his training was cancelled, but we went anyway and tossed in a week to Edinburgh as well. I love traveling in Europe; it's so easy to move around and make plans on the go.
Writing in Ireland: The Real Deal with Barbara Gabriel
At the writers retreat, we spent each morning talking about aspects of craft, creating a writing life, and marketing yourself, as well as doing writing exercises. It was a small group: 6 writers plus the hosts: Jen Kohan, writer and educator, Kate Gale, who is the Managing Editor of Red Hen Press and teaches creative writing and publishing, and Mark E. Cull, the Publisher of Red Hen Press, who did a seminar for us on publishing. Also on board was artist Doug Talalla; he offered us a different perspective on our writing. He took each participant's piece which was workshopped at the retreat and on the last day he shared a storyboard he'd drawn based on our work. I was delighted to see a scene from my writing come to life on a drawing pad.
After our morning sessions, our hosts made lunch for us, then we had the afternoon to work on our own writing, go for walks on the grounds of the estate or drive into Skibbereen. Our accommodations were cottages on the island. Some people shared a cottage, others opted for lodging by themselves.
What were your most memorable experiences? What were the biggest disappointments?
Most memorable for me were the writers I spent the week with. I had a chance to meet with Jen once several months before the retreat, but otherwise the writers were all strangers to me. Every one of them was a singularly fantastic and interesting person. We were a varied band of writers in terms of writing genres, styles, and our personalities, yet we bonded over the things we shared. During lunch we would sit around together and let the conversation go where it would. The hosts were generous in answering our barrage of questions and providing resources for us.
Some afternoons I went back to my cottage to write. There was a tiny, private garden there that made for a lovely spot to sit with my iPad for writing. I had rented a car for my trip, so most afternoons I asked the other writers if they wanted to come along and we would drive into Skibbereen where we spent the afternoon drinking coffee or tea at The Paragon Bar or Annie May's. Together we would talk a bit, write some and get to know the pub staff. One afternoon we coaxed our bartender to sing for us; afterward the folks of the pub insisted our group offer up a song as well. A few of our writers could really lay down a tune, including an original that one of our group had written.
Dinner meant the whole gang heading out to a pub in Skibbereen or Baltimore. Sharing a meal is a bonding experience no matter where you are, and it made for more conversation and better connections between us.
If there was a disappointment at all, the retreat could have gone another day or two. That's it. Otherwise it was fabulous.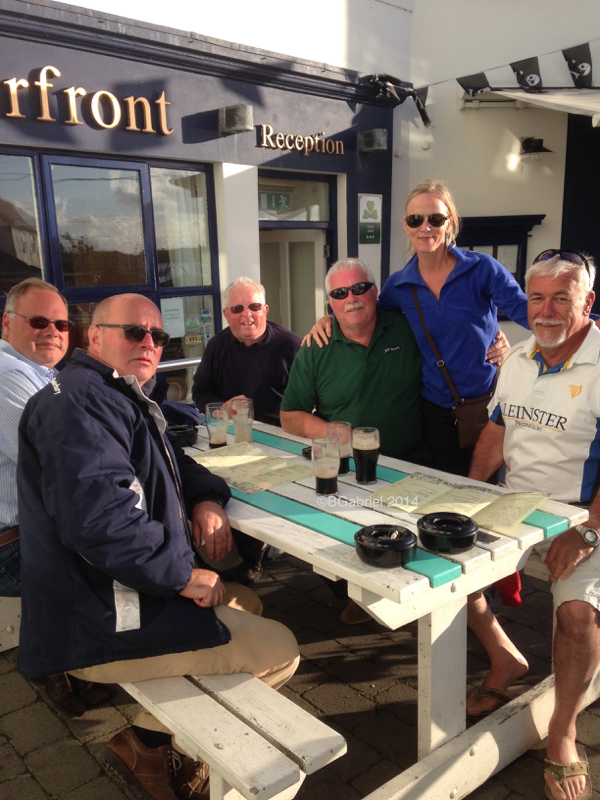 What do you wish you knew before you went?
I think writers who consider themselves beginners in terms of being published are often anxious about attending a writers retreat, assuming that it is only for "real writers." The truth is, if you are making the effort to attend a writers retreat with the notion of learning and expanding on your craft as well as focusing on actually writing while you're there, then you are a real writer. The hosts and other participants were inclusive and supportive, and I never once felt that I didn't belong there.
Do you plan to participate in any other writing retreats or workshops? Got any advice to someone who's thinking about joining one?
Definitely! Retreats and workshops get creative juices flowing and perhaps more importantly, connect you with other writers. Writing is a solo activity, which suits many of us, but it can also feel isolating, so making those connections is important. I am going to Minneapolis in April of this year to attend the AWP Conference (Association of Writers & Writing Programs) and nearly all of the folks I met at Ireland for Writers will be there. I am keen to renew those friendships. Those people are in my tribe now.
Advice? If the hosts offer the opportunity for your writing to be workshopped, don't hesitate! Take advantage of it. Send your best to them and the rewards will far outweigh the risks you feel in sharing your writing.
If you love to travel and there is a writers retreat that lets you combine writing and travel, go if you can. You won't regret it. If you can't swing that, find one closer to home.
Writing in Ireland: The Real Deal with Barbara Gabriel
What's next on your travel list?
It might be easier to answer this question if it was "What's NOT on your travel list?", because there are always more places I would like to journey to than there is time for. I try to approach travel on the basis of Why not?
Asking why not landed us a job running a motor yacht in Istanbul a month or so after September 11, 2001. At a time when the Middle East appeared ready to explode, we found ourselves in the midst of one of the warmest cultures on the planet. A fantastic experience in every way and Turkey will always feel like a second home.
The first criteria for me in choosing where to go is, have I been there already? Sure, I fall in love with places I've traveled, and occasionally find myself drawn back, but there is always something I haven't experienced across that sea, that desert, or the other side of that mountain, which sings a louder and sweeter siren's song to me.
On my current list is Cuba, India, and Honduras out there in the wider world. Now that we are Texans, we have a new state ripe for exploration and adventure closer to home. We're planning to rent a small RV for a trip to Big Bend National Park in 2015. I love to hike; to spend a day walking with a pack on my back and dark chocolate and almonds in a handy pocket sounds like heaven!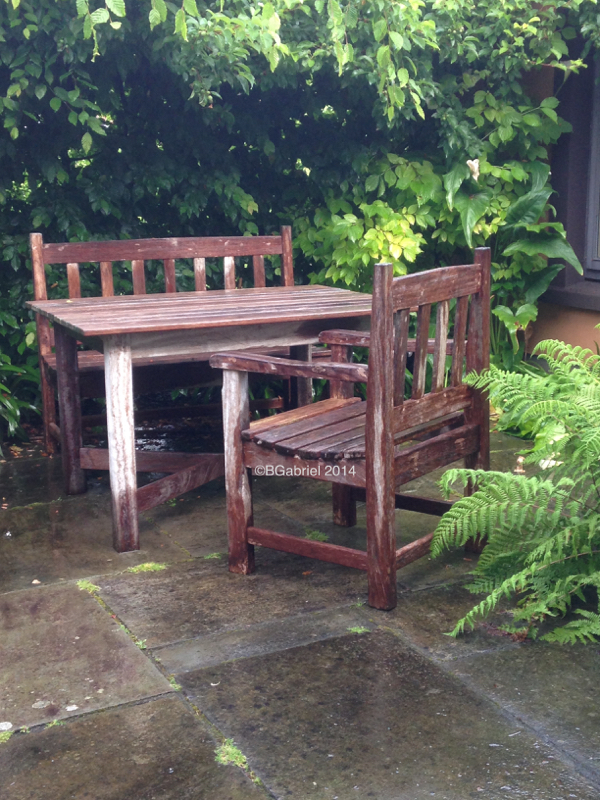 Writing in Ireland: The Real Deal with Barbara Gabriel photo credits by Barbara Gabriel.