8 Incredible Things to Do in Livingstone, Zambia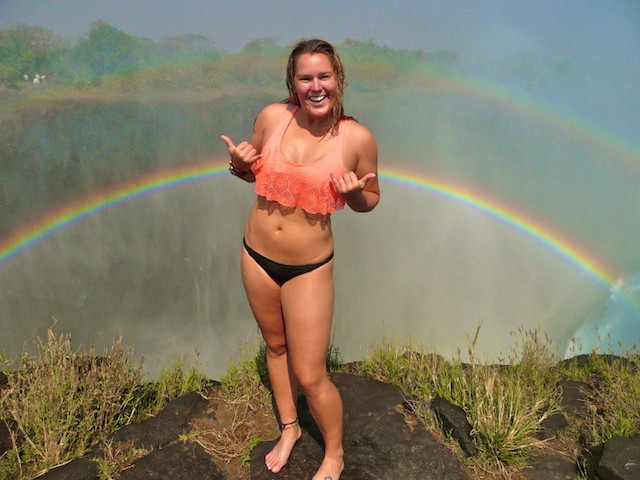 I always knew I wanted to work with big cats. After working with cheetahs at the Hoedspruit Endangered Species Center in South Africa, I knew I needed to return to Africa. Through ALERT (African Lion and Environmental Research Trust), I was able to work with lions in Zambia. I loved every minute of it. Aside from forming incredible bonds with the lions, I had the opportunity to explore Livingstone Zambia. If you are lucky enough to travel to Livingstone, here are the 8 things you won't want to miss.
8 Incredible Things to Do in Livingstone Zambia
1.Victoria Falls
Victoria Falls is arguably the most beautiful waterfall in the world. Spanning 1.7 kilometers with a 108-meter drop, it is not surprising that people have been drawn to this natural wonder since it was first discovered. It is shared by Zambia and Zimbabwe and, in my expert opinion, is well worth experiencing from both countries.
By traveling across the border to Zimbabwe, or Zim as the locals call it, you can see Victoria Falls in all its glory. As a bonus, there are usually multiple rainbows that form due to the heavy mist that comes from the millions of liters of water that flow over the edge every second. If you happen to be at Victoria Falls when the water is high (April to July) and there is a full moon, be sure to check out the lunar rainbow.
2.Devil's Pool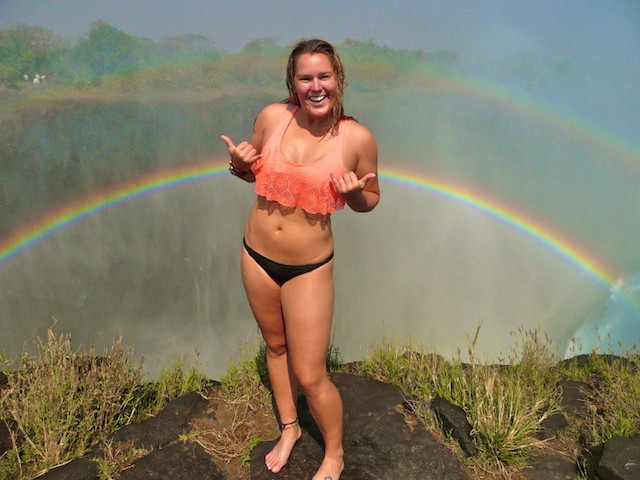 Victoria Falls is well known around the world so, of course, it was at the very tippy top of my list. However, seeing as there are so many different ways to experience the beauty and power of the falls, I decided that the best way was sitting directly on the edge, in Devil's Pool.
Devil's Pool is located on the Zambian side of the falls and is truly as must-do activity. If you're like me and enjoy a good adrenaline rush and some very worthy pictures for friends and family, then this will be perfect for you. After swimming in the pool, an added bonus is the eggs benedict breakfast you'll get to enjoy afterwards on Livingstone Island, a truly delicious way to top off the adventure.
3. Walking with Lions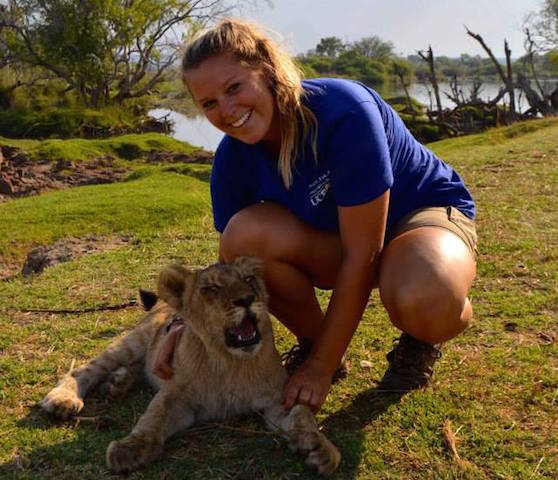 This is one of the most popular tourist attractions, and I was spoiled because I got to do it everyday. As an animal management intern, I was lucky enough to spend two months taking care of the lions that lived at Lion Encounter. As a guest, you'll spend an hour walking the lions through the African bush, stopping to take pictures with the playful cats while also learning important facts about the species.
One of the best parts about this program is that all of the money raised from the walks goes directly towards the care of the lions and ALERT's research to help repopulate areas of Africa with lions where they traditionally lived. So, not only do you get to hang out with these lions in the wild, but you'll also help improve the fate of the wild lion prides in Africa.
4.Rafting the Zambezi River
Rafting the Zambezi River was one of my favorite activities. I have rafted in California, Oregon and Costa Rica–but none come close to the Zambezi, which makes sense, as it is one of the top 10 places in the world to go rafting. You can choose between a full day or half day trip but I highly recommend the full day as you get to experience more rapids and don't have to hike out of the canyon at the end.
The rapids are big, the largest being a class 5, but if you fall out, which there is a 99.99% chance that you will, you don't have to worry about getting your feet caught or hitting your head on rocks because the river is so deep. It is truly a blast and an awesome bonding experience with your fellow boat mates.
5. Game Drives
Most people go to Africa because they want to see the amazing wildlife in action. Therefore, it is of the utmost importance that while you are visiting Zambia, you take advantage of all the game drives that are offered. Some will be overnight excursions, taking you into Zimbabwe or Botswana, while others are half-day trips.
I suggest early morning game drives, as you are more likely to see the animals in action before the afternoon heat hits. Either way, you are bound to see some awesome wildlife and snap the perfect picture to capture that memory.
8 Incredible Things to Do in Livingstone Zambia.
6. The White Rhinos
Seeing any wildlife in Africa is a remarkable experience but none was as special to me as seeing the white rhinos. On the day we went to visit, all nine white rhinos of Mosi-oa-Tunya National Park were together, including the baby! I was super excited because I had never seen rhinos in the wild and it was truly a humbling experience. What I loved most was that the rhinos showed no fear, and were instead extremely inquisitive. Twice the guards had to shoo the young adults away when they got too close to us.
7.The Market
The market in Livingstone is a vibrant place filled with treasures waiting to be discovered. The key to enjoying yourself here is to be relaxed. Like in many developing countries, you will have people constantly calling after you to buy their items and this can be overwhelming. Instead of getting frustrated, enjoy the cultural immersion and set your inner haggler free. Be sure to never settle for anything until you get it at the "local" price.
8. Sundowners at the Royal Livingstone
After a long day of adventures, the best way to relax is with a drink in your hand while watching a gorgeous African sunset. And there is no better place to do this than from the patio at the Royal Livingstone Hotel. Located directly on the Zambezi River just before Victoria Falls, it is the perfect place to "take a load off" and enjoy the scenery. My fellow interns and I spent many a Friday evenings after work enjoying fruity beverages as the zebras grazed on the lawn. But be warned, the zebras are wild and they will kick you if you get too close.
Have you traveled to Zambia? What were your impressions? Email us at [email protected]pinkpangea.com for information about sharing your experience and advice with the Pink Pangea community. We can't wait to hear from you!
8 Incredible Things to Do in Livingstone Zambia photo credits: Kelsey James-Kavanaugh