5 European Destinations Perfect for a Hiking Retreat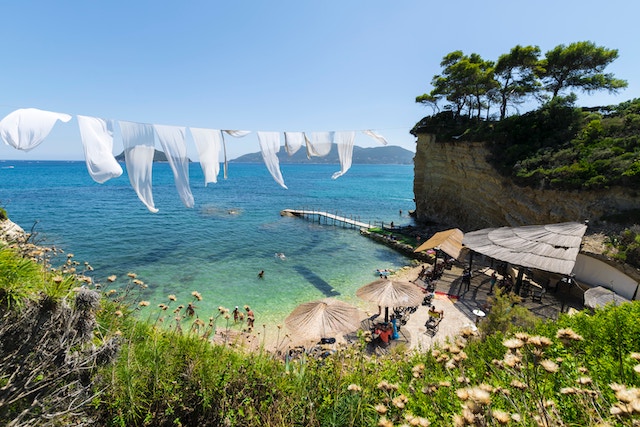 Europe is an easy place to fall in love with. The variety of cultures, climates, and cuisines make it one of those places that is endlessly surprising and inspiring to travel through. It's also home to some of the most beautiful natural landscapes on Earth, which means it's a haven for keen hikers. If you and your friends are planning on touring Europe in your hiking boots, here are some of the top destinations to check out.
5 European Destinations Perfect for a Hiking Retreat
Mallorca, Spain
Mallorca is the largest island in Spain's Balearics and is famous for its tourism industry. Although parts of the island are filled with nightclubs and souvenir shops, there are also many natural areas that have been left to thrive away from the hordes of sunbathers and party animals. A stunning hiking route that goes easy on your thighs takes you along the west coast of the island through the Tramuntana Mountains.
Fly into Palma and you can catch the bus to Valldemossa, Deia or Soller, all points on the Drystone hiking route (which spans an impressive 140km and typically takes nine days to complete). Tailor your stay depending upon how much you want to walk, and if you're wary of the heat, book your trip during the early autumn.
The Rila Lakes, Bulgaria
Rila is the highest mountain in Bulgaria, and the seven lakes that surround it make for an area of astonishing natural beauty. If you're planning a hiking trip around these lakes, start your journey by flying into Sofia — just 90 minutes away by car or bus.
When you arrive at the parks, you can take a chairlift up to the lakes or you can hike up (this should take around two hours). At the top, the hiking route will take you past all seven lakes, starting with the lowest (the Lower Lake) and ending with the highest (the Tear), where you can enjoy spectacular views of all seven. Don't forget your camera for this one.
Amalfi Coast, Italy
If you're looking for an Italian hiking adventure, slip on your best boots and head to the Amalfi Coast. Start in beautiful Ravello and work your way down the coast, passing through Amalfi, Praiano and Positano before heading for Sorrento on the opposite coast.
To finish off your retreat, take a boat over to Capri and spend the final few days of your trip hiking to the Arco Naturale or the Monte Solaro, the island's highest point. Just remember to bring plenty of sun lotion, protective clothing and bug spray if you're visiting in summer months.
Tenerife, Spain
Tenerife is the scene of some extraordinary geological formations and natural scenery. Tenerife sits on the third largest volcano in the world, Mount Teide, and its rugged, lava-formed landscapes paint a vivid picture of the island's past eruptions. They also make it a wonderful place for a hiking holiday. In the center of Tenerife lies Mount Teide and Teide National Park, which are both open to the public for hiking and climbing.
If you're an expert hiker and climber, you can climb up the mountain yourself, but if you'd prefer something less intense there's also a cable-car. A more gentle hiking experience can be had walking the island's many gorgeous coastal paths — and when you get tired, there'll be a white sand beach nearby where you can relax and sunbathe for a few hours.
Zakynthos, Greece
Most of the Greek islands are excellent destinations for hiking retreats and walking tours, but there's something particularly special about Zakynthos (also known as Zante).
The eastern side of the island is full of quiet bays and sandy beaches, while the western side is rugged and mountainous. If you're looking for a challenge, hike up Mount Skopos, where you'll get some spectacular views of the island. There are also some beautiful walking trails that lead up from Gerakas Beach, located on the southeast tip of the island and is a protected area due to it being a nesting site for loggerhead turtles.
Wherever you decide to take your hiking trip in Europe, you're bound to find some excellent travel deals on your chosen destination. Just remember to do your research beforehand when it comes to access and permits — and don't forget to wear in those hiking boots before you leave!

5 European Destinations Perfect for a Hiking Retreat photo credit: unplash.com.