5 Essential Travel Tips for Rookie Backpackers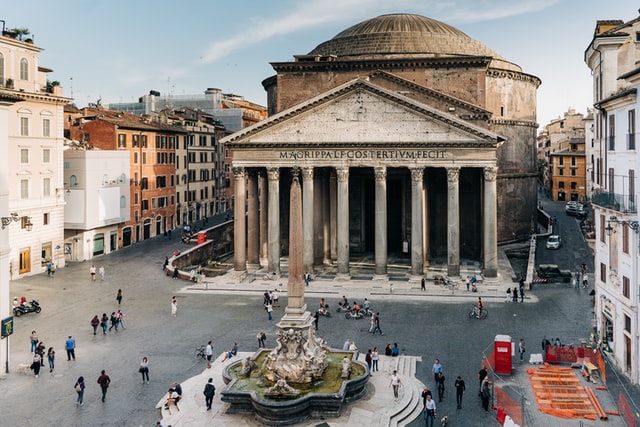 So you're finally about to go off on that trip you've always dreamed of. You've saved, budgeted, and planned to perfection, and you're off to backpack the world! But with so many places to see and so many daily concerns, from living costs to worries about safety and health concerns, your first time backpacking can seem daunting. Here are some tips I've found throughout my travels that are simple, but extremely helpful, towards making that experience less worrying.
5 Essential Travel Tips for Rookie Backpackers
1. Packing well is everything.
A good backpack is essential. My North Face Terra 65 is my lifeline. It's roomier than most Samsonite suitcases and easier to haul around on public transport (not to mention gets me by those pesky airline carry-on rules). When flying to Greece via Norwegian Air, my backpack counted as a carry-on, and I didn't have to pay their ridiculous checked luggage costs, saving myself nearly $75.
Packing clothing can be tricky. You want to have enough to look good while still being efficient and functional. I usually pack versatile pieces that I know can be swapped for a variety of outfits, and for that reason, tend to stick to a color scheme per trip (for example, in Santorini, white and blue, and in Ecuador, bright colors). It's also important to consider where you are going. You will likely need more dressy clothing in Europe than in South America or Africa. I also make it a point to visit the laundromat at least once every two weeks, and trust me, your hostel mates will thank you for it.
2. Take advantage of wi-fi and check in.
Nowadays, even the most remote of locales offer wi-fi signals. Many travelers scoff at fellow backpackers sitting on their iPhones, but I've always believed checking in with loved ones is of utmost importance. The news is rife with stories of backpackers who have disappeared with families unaware of their disappearances. While backpacking solo (and this goes especially for those traveling without fixed itineraries), it's easy to get caught up in the moment and neglect calling home. While waiting for your phone to connect to your hostel's Stone Age wi-fi can seem a hassle, it's important to remember that the world can be dangerous, especially if nobody's looking out for you. It's always good to let your hostel mates know where you're going, but when push comes to shove, chances are they won't send out search parties the way your loved ones will. I always make it a point to check in once every 24-48 hours with designated family members. It can be as simple as a text message, e-mail, or FourSquare check-in.
I especially love the practice of geo-tagging, which can be done via Facebook, Instagram, Twitter, and FourSquare among others, because it lists your exact location at that very moment. If something were to happen to you, authorities would have a clear starting point to jump off of.
5 Essential Travel Tips for Rookie Backpackers.
3. Keep your space clean.
Nothing riles up roommates more than a messy backpacker. Keep your cubby clean. Don't leave empty beer bottles strewn around, don't drag sand all over the floor, don't throw your clothing haphazardly on the bed, etc. While that space is yours, you're sharing it with all of your roommates. While in Costa Rica, one of my roommates would bring his surfboard into the room and lay it next to his bed when he wasn't using it, dragging sand in and leaving his smelly board shorts on the floor, stinking up the room– and trust me, you don't want to be that person.
4. The market is your best friend.
Restaurants (even those geared towards backpackers) are expensive. Most hostels offer kitchens, and you should take full advantage of them. Carry small amounts of salt and olive oil/butter to cook with, and figure out which products are locally produced so you'll be able to get the cheapest stuff.
In Costa Rica, I lived off a diet of avocados (they were $1 per pound) and bananas ($0.50 per pound), and coated them on a loaf of bread. I had my lunches and dinners covered for less than $3 per week! Ask locals which markets are cheapest; usually local weekend markets are the most inexpensive. Remember to bargain for your purchases as well; it's a great way to save a lot.
5. Don't be afraid to meet people along the way, in person or online.
Meeting fellow solo travelers and locals can help chase away the solo travel blues which seem to plague so many travelers. Through apps such as Couchsurfing, Backpackr, and Wandermates, you can meet up with many similarly-minded people. Hostels are a great place to make new friends, but, if for some reason you don't click, today's world makes finding friends on the road an easy task.
When meeting new people, however, I always choose public locations (for example, a city square at high noon, when I know a lot of people will be about, or a well frequented cafe). Although these methods must be taken with caution, I've met some amazing people through these mediums.
The world is an amazing place, and backpacking truly allows you to experience the best of it. Go for it!
Photo by Unsplash.