An Extraordinary 48 Hours in Singapore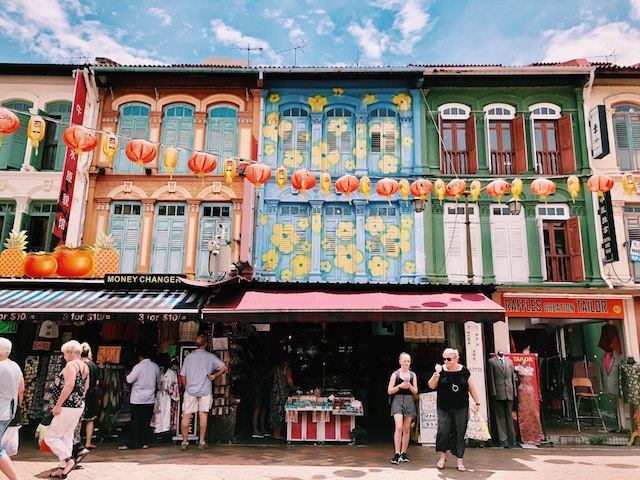 After ten months of working in South Korea, my partner and I spent a month traveling Southeast Asia. Although we would have liked to see everything, we had to choose the best route for us, which ended up being Thailand, Malaysia, and over the border to Singapore, before flying home to New York. We wanted to go to Singapore to try the food, explore the diversity of cultures, and get the chance to see an amazing country without spending the rest of our budget.
That's how we ended up in Singapore for 48 hours, which was just enough time to take it all in. If you plan to travel Singapore, here's what I recommend:
Visit Singapore: 48 Hours in the Southeast Asian Melting Pot
The Beaches
Singapore has some of the best beaches in the world, and they should not be missed during your trip. Because the weather does get quite humid, getting out of the city center and to the shoreline is pretty much a necessity. The best place to go is Sentosa Island, where you can find Palawan Beach, Tanjong Beach, and Siloso Beach, all which come complete with clubs, hotels, restaurants, and of course, some space to lounge and go for a swim in the beautiful waters of Southeast Asia.
Hawker Stalls
After a long day at the beach, it's time for some food. Singapore is quite expensive, and restaurants are no exception. Although you should consider trying out a high quality restaurant at some point, you're much better off hitting the hawker stalls–essentially indoor food courts that house some of the most delicious and authentic fusions of food from the region.
Hawker stalls came about in the 1950s when the government couldn't monitor the hygiene of the many typical street vendors. To have more control of what people were consuming, hawker stalls were created. Thus sprung up a plethora of amazing, cheap foods, all in one place. From Malay laksa to fresh, Indian naan, to Indonesian BBQ, the options are endless.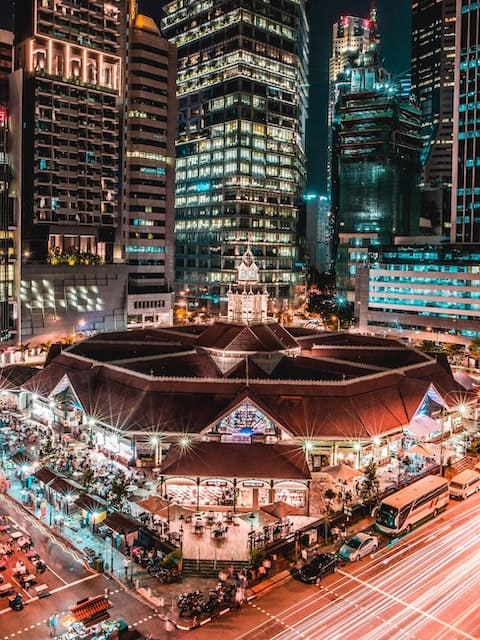 The Neighborhoods
Although the government of Singapore has tried to integrate different groups of people for quite some time now, visitors can still find authentic neighborhoods located within. To start, you can head to Little India, where you can pick up a nice sari, Chinatown for a beer or some souvenirs, Arab Street for street food and gorgeous mosques, or the Geylang/Katong (Malay area) for old architecture, the Red Light District, and unique Singaporean foods.
Singaporean Cuisine
In an area like Geylang/Katong, what on earth do you possibly order? To start, Singapore's national dish is Chili Crab, and you'll be sure to find some here. However, why not also try some frog legs, turtle soup, crocodile paws, fried fallopian tubes, or Deer Whip (deer penis soup)? When you're (almost) full, have some dessert, like fried carrot cake. Then, you can wash it all down with a favorite local drink, like Bandung, a sweet, sugary beverage, or Milo Dinosaur, a chocolate-lover's cool-down drink.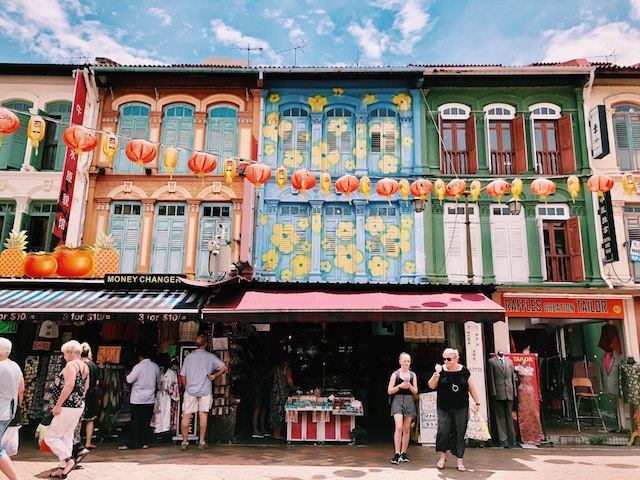 The Flyer
While it is no longer the highest ferris wheel in the world (that title was taken by the High Roller in Las Vegas), brave riders can get the chance to see fantastic views of the small country from the top of this luxurious ride. You can even dine in your wheeler-car, and kill two birds with one stone during your short trip.
Shopping
Because of the diversity in Singapore, it is easy to go shopping for just about any souvenir you could possibly imagine. There are tons of market places where you can do a quick grab, like Bugis Street, the China Square Central Weekend Market, Mustafa Centre, or Zouk Flea & Easy.
However, Singapore is also home to some high-end shopping, which you can find at Vivo City or ION Orchard. If you're in Singapore during the Great Singapore Sale, then you'll be sure to snag some good deals there too, with prices at more than 70% off.
Entertainment and Nightlife
There's tons to do in Singapore no matter what your interests are. In the afternoon, you can hit up some of Singapore's best museums, art galleries, and cultural centers. It's a great way to experience the history and culture of Singapore, without having to use up too much time. At night time, the city comes alive with nightclubs and parties–many of them near the beach.
Head to Attica, Pangaea, or the Flight Bar & Lounge. These are located all in the Marina Bay area, which is a great place to bar hop in Singapore. And, if you happen to be around for one of Singapore's many festivals, then be sure to check them out during your Singapore travel adventure!
Visit Singapore: 48 Hours in the Southeast Asian Melting Pot
Related Reading
Singapore Travel: Finding Natural Beauty Beyond the Malls
Have you traveled to Singapore? How was your trip? Email us at
[email protected]
for information about sharing your experience and advice with the Pink Pangea community. We can't wait to hear from you.
Visit Singapore: 48 Hours in the Southeast Asian Melting Pot photo credit: Jessica Shen.