A Taste of the East: 48-Hour Trip to India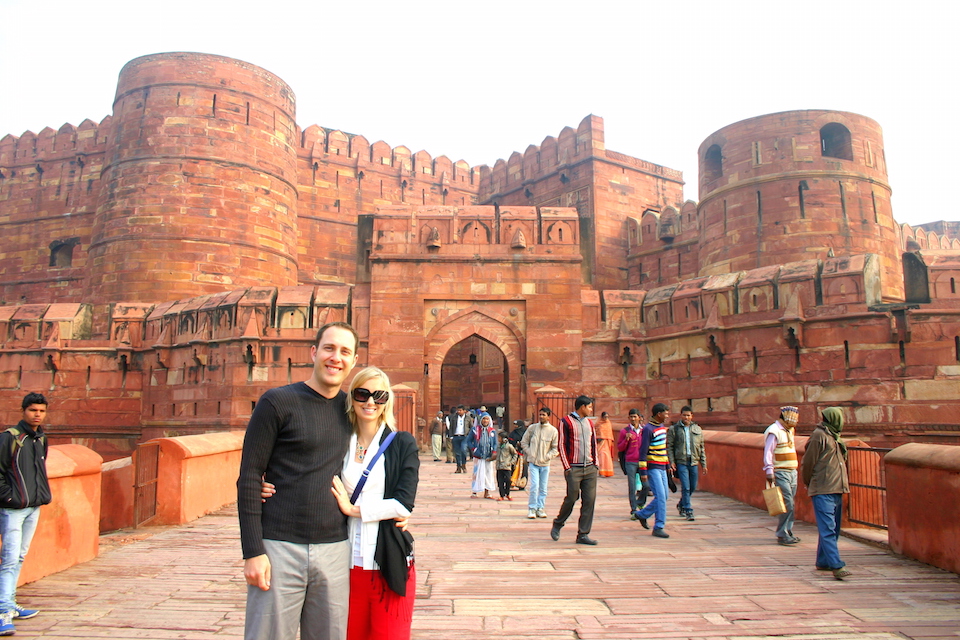 Most friends and family thought I was crazy because I wanted to visit India. Everyone thought I was out of my mind to spend only two days exploring the seventh largest country in the world.
I was nervous about going to a place where I couldn't drink the tap water, where women were frequently treated unequally and their safety was a concern. These fears did not stand a chance when weighed against my desire to experience a culture completely different from my own, try genuine Indian food (I love Indian food in Europe and the U.S.), and kiss my husband at the Taj Mahal. So while planning a six-day stay at an island resort in the Maldives, just a three-hour flight from India, I added a weekend trip to Delhi and Agra.
Why 48 hours? It would serve as an introduction to this intimidating place, with a clear end in sight. If we got "Delhi belly" (a gastrointestinal affliction caused by any number of foodborne illnesses), thought we were in danger, or just didn't like it, we had hours before our return to the western world. Plus, I was out of vacation days, yet would not be deterred from an adventure in a new country. I was also inspired by a close friend who has proven that one can travel almost anywhere for the weekend. (South Korea to New York, anyone?)
It was an ambitious, hectic trip that allowed us to see city and rural life, old and new, glamour and grime. Here's how we spent our 48 hour trip to India:
Old Delhi Rickshaw Tour
With less than a day in Delhi, our priority was the old town, founded in the 17th century by Emperor Shah Jahan. Once the most affluent quarter of the city, the old town is now among the poorest and most chaotic areas but remains the epicenter of Delhi's history.
I booked a rickshaw tour with When in India, which proved to be the fastest and most comfortable way to navigate the labyrinth of crowded passageways.
We could barely hear Ritu, our guide and co-owner of When in India through the headsets above the cacophony of car horns, bicycle bells, revving scooter engines, shouting shopkeepers and barking dogs. Our rickshaw driver expertly avoided shoppers and school children, stacks of goods for sale, oncoming rickshaws, low-hanging power lines, beggars, supply carts and a few farm animals. I was relieved that I didn't have to watch where we were going because I was captivated by my unfamiliar surroundings.
Men bathed in the street, despite the chilly February weather. Women sold produce from massive bags that they had carried. Workers took a break from manual labor to nap in the late morning sun.
The dried peppers of the Spice Market irritated our noses and made our eyes water. The discomfort was worth the paper sack full of butter chicken and tikka masala spice packets I purchased. Next time, I'll bring goggles and a breathing mask.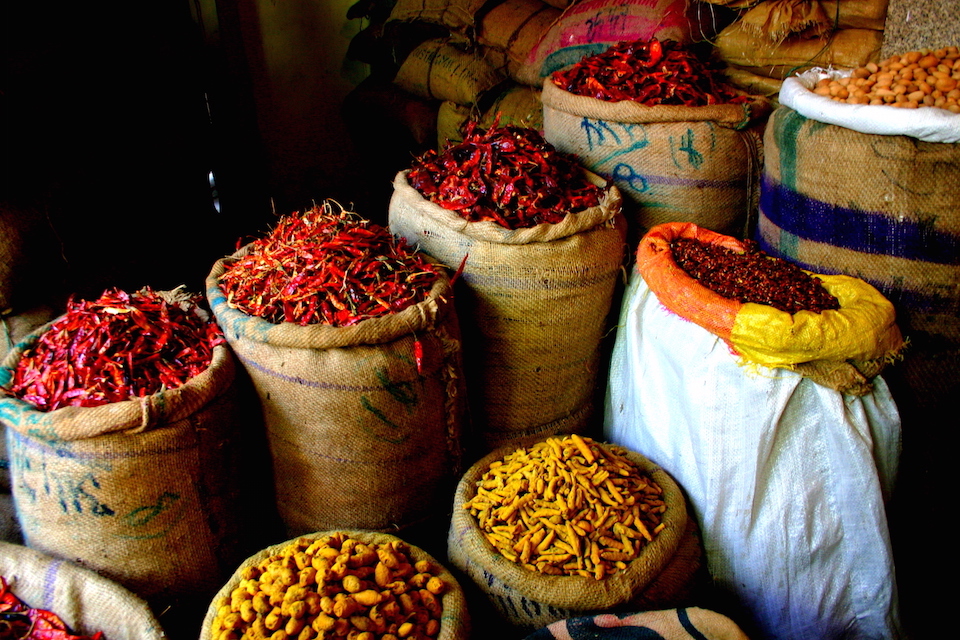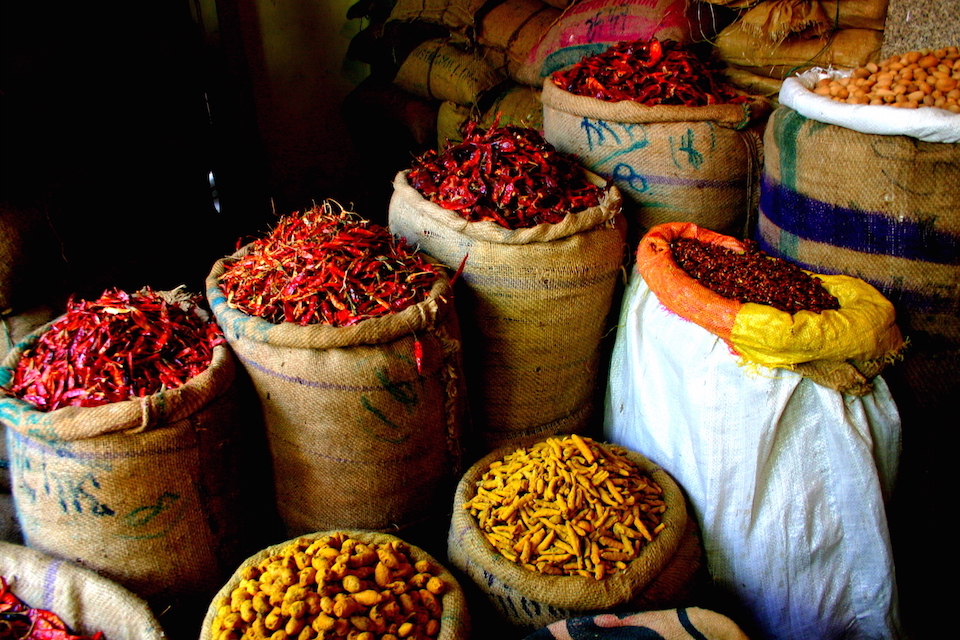 I wanted to spend every rupee I had on the colorful textiles and jewelry at the wedding market.
After, we toured Jama Masjid, India's largest mosque, completed in the late 17th century from the same striking red sandstone as the emperor's palace. And we ate at a non-touristy, local eatery (no food poisoning!) with Ritu before parting ways at the last remaining traditionally painted houses, tucked in a quiet courtyard amid the old town bustle.
An Accompanied Trip to Agra
In late afternoon, a driver from Chaman Duggal Private Tours picked us up for the Google Maps estimated three-hour drive to Agra. Poor roads and torrential rain slowed our progress. When we reached Agra, we forded rivers of rainwater collecting in the low-lying dirt roads as locals waded through waist deep water.
After dinner and a short night's sleep, we met Sonu, our guide for the big day. We arrived at the Taj Mahal at dawn but could not see the sunrise because of the haze. Though my photos lacked the shimmering effect of the shining sun, I was awestruck by the Taj Mahal.
From a distance, the mausoleum was as spectacular as expected, and even more extravagant up close. Standing at the entrance, I could appreciate the marble inlaid with mosaics of stone, painted carvings and detailed calligraphy.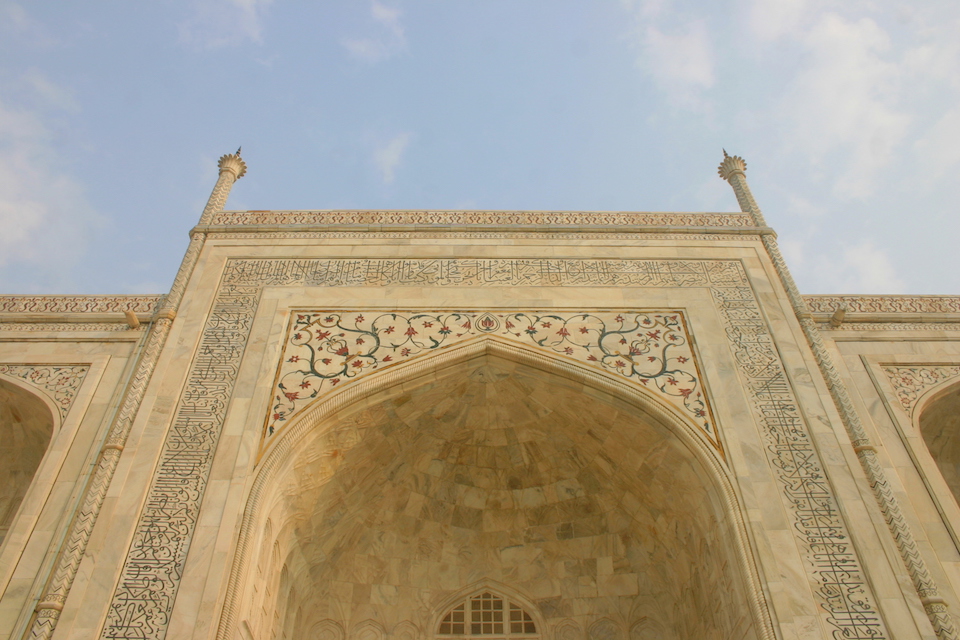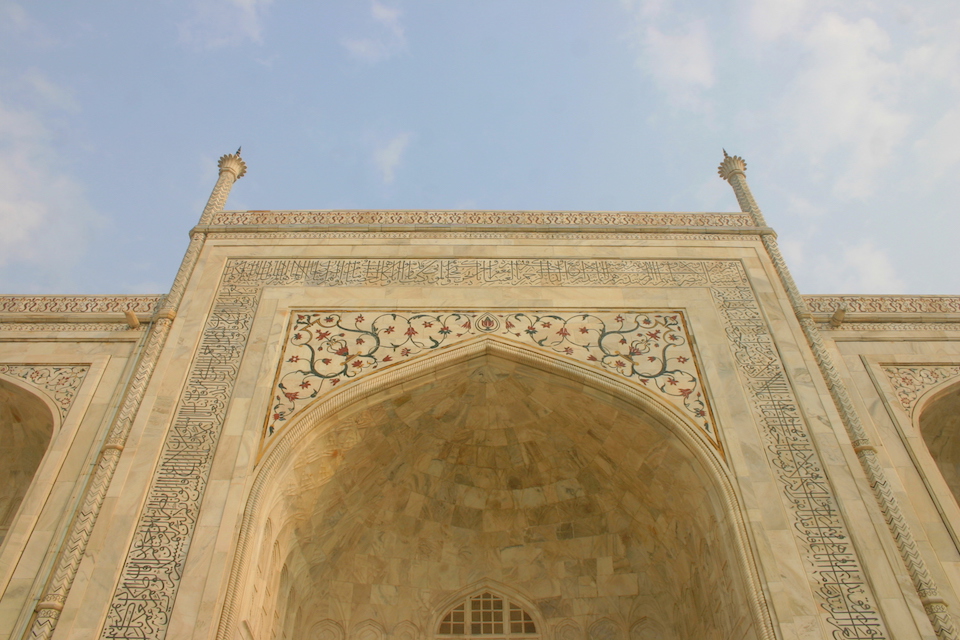 The stressful journey to Agra happened so fast and was anticipated for so long, that our morning at the Taj Mahal seemed unreal. It wasn't until I glimpsed the Taj Mahal one final time on our way back to the front gate that I was overcome by a wave of accomplishment. I had seen this wonder of the world.
Still riding a high from the morning, we arrived at Agra's Red Fort. I was initially worried that sites toured after the Taj Mahal would be underwhelming, but was impressed by the scale and architecture of this Mughal fortress. Sadly, sieges and plundering have robbed the palace of its precious stone decor.
Our final stop was the remains of Fatehpur Sikri. The opulent "City of Victory" was built by Emperor Akbar as the capital of the Mughal empire and deserted a few years later. It was a stunning testament to the wealth and innovation of the Mughals. We spent about 45 minutes there, not nearly long enough.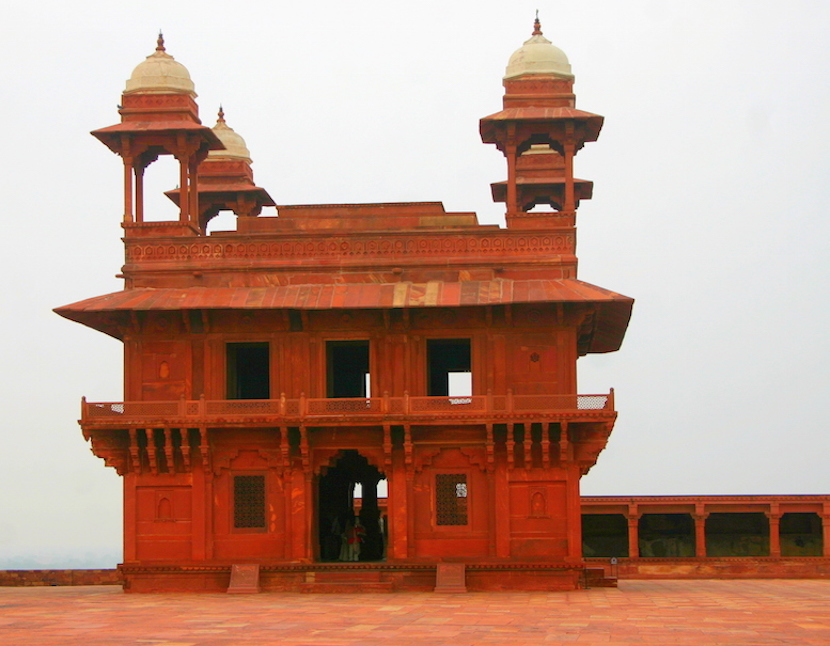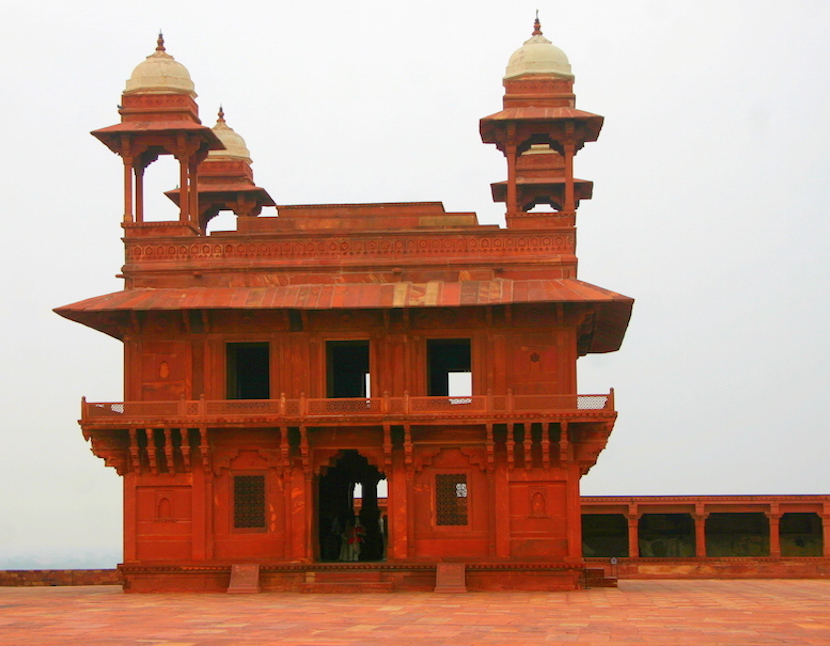 Hours later, we boarded a plane home — I was exhausted but not ready to leave this land of color, culture and chaos. During my short trip to India, I got a good taste of the country. And I'm ready to return for a plateful.