Launching a Holistic Community in Hong Kong: The Real Deal with Amy Javier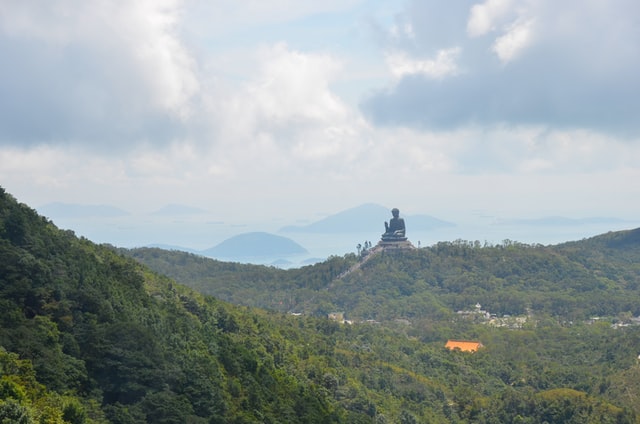 Amy Javier relocated to Hong Kong to launch a holistic community for women. Read more about her experiences here.
Tell us about yourself! What do you do when you're not traveling the world? Where are you from? Where do you currently live?
I am a gatherer of women who are holistic and on a path to wholeness in mind, body and spirit. I connect women back to their heart desires, truth and connection to spirit. I am originally from New York City and my love of travel led me to Hong Kong, where there is a great source of inspiration in expanding my message to all women around the world. "When you are true to yourself, you find balance, naturally."
Hong Kong is quite unique and original. There is no other place like it in the world, and I am loving exploring this space and exploring the yoga/wellness community here as well.
What made you decide to move abroad? How long did you live there for? Tell us about how you spent your time in your new destination — whether you worked, studied, traveled, or did something else.
I decided to move abroad for many reasons. I love the idea that life led me here, in Hong Kong, and I am exactly where I am meant to be. I love exploring all the different restaurants here and the nature spots here are incredible and pure. I have been here for about nine months and have created the first Holistic Women's Only Event in Hong Kong. This women-supporting-women initiative expands all over Asia and its first event is being held here in Hong Kong, bringing all kinds of women who are expanding their way of living (holistically) under one roof–from fashion CEOs, yoginis and holistic health coaches.
Our first event is on November 29th, and will be a three-hour fun filled extravaganza with raw foods to eat and yummy experts across the field speaking about their true passions and healthy living. It really is a great space to meet other like-minded and like souls who love to travel and explore new ways of living across the board. We have expats and locals both uniting in a whole new way.
What were some of the biggest challenges you experienced while living abroad? What were some of the greatest highlights?
Some of the challenges have been making legit friends that you can trust to stay in Hong Kong. I plan to live here for longer than two years and wish to find a fellow BFF in Hong Kong who loves travel, foods, wellness and spirituality. A soul sister, as I say. I know she is out there somewhere.
I have been so grateful in finding the perfect assistant and so many supporters and sponsors for ARISE! HK in Hong Kong that I am in greatest gratitude to all of these people that have been part of it like FoodCraft (yummy raw foods), Glam-It and GenieJuicery.
Launching a Holistic Community in Hong Kong: The Real Deal with Amy Javier.
What do you wish you knew before you moved?
I wish I knew how much opportunity for expansion in the wellness industry there is here. China has been so wise for many years before us, and this is a time of re-awakening for everyone. The wisdom in this land is incredible and it is such an honor to live here!
Any favorite restaurants/events/sites that you'd like to recommend? Tell us what made them great!
1. ARISE! HK – Created by me, with a purpose of holding women in their highest truth of feminine power and holistic minded women coming together.
2. My partners at ART SHOP, which is now available at the Causeway Bay private showing at Ken Chi Art Loft.
3. Watami, which serves delicious and savory Japanese food!
Are there any tips you'd give someone else considering a similar move?
Be prepared, mentally, that you will not see anyone who looks like you around! It will freak you out at first but then you will see the beauty in the similarities of everyone being of humanity, just in different shapes, colors and style.
Is there anything that women specifically should know before they move to your destination?
There is a healthy sense of women connecting through yoga. There has never been a Holistic Women's Only event and space in Hong Kong, so I created that for us to be in safe, sacred and loving space with ourselves in a community. We leave the competition out on this one!
Photo for Launching a Holistic Community in Hong Kong: The Real Deal with Amy Javier by Unsplash.