A Non-Foodie's Guide to Penang Food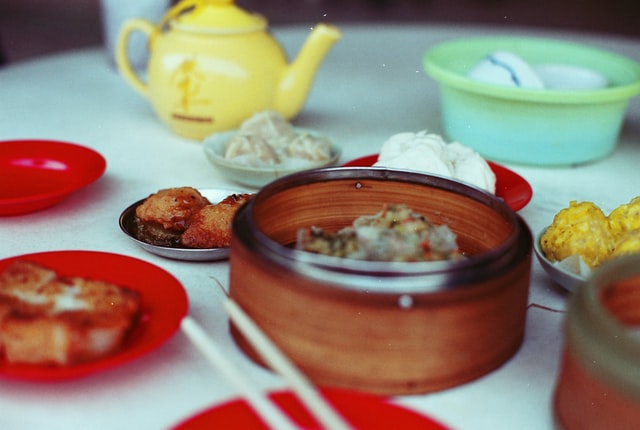 George Town, on Malaysia's Penang Island, is a four-to-five-hour drive from Kuala Lumpur. If you are lucky. But that's the kind of sacrifice Malaysians would make for some Penang food. So what's all the fuss about? According to CNN, Penang has some of the best street food in Asia. Here are a few dishes that you absolutely must try if you are in Penang. I can't claim to be a foodie, but just thinking of these dishes gets my taste-buds excited about my next trip to Penang.
A Non-Foodie's Guide to Penang Food
Char Kway Teow
If you are familiar with Thai cuisine, you might find some resemblance between Char Kway Teow and Pad Thai. Flat rice noodles, bean sprouts, egg and Chinese chives are stir-fried in soy sauce with chilies. There are different variations on this Chinese-Malaysian dish, so additional ingredients vary. Located on an island, Penang is especially famous for the clam Kway Teow, but you can also go for the one with shrimps or chicken. I would personally vouch for Red Hat Auntie's Penang Char Kway Teow.
Assam Laksa
This dish is a great introduction to Peranakan cuisine (also know as Noyna cuisine) – a unique mixture of Chinese ingredients and Malay cooking style. There are few places in Malaysia that pass the criterion of "true Noyna" by locals, and Penang definitely makes the cut. Assam Laksa is a noodle soup that is a favorite among Malaysian foodies. "Laksa" is a type of traditional noodle soup; "Assam" is a sour version of this soup.
The base is cooked with mackerel fish, spiced up with "Assam" or tamarind, giving it a sour taste. My personal favourite can be found in the Air Itam restaurant. This stall couldn't quite handle its own popularity, and is forced to add more and more tables and chairs for customers every year. It's right next to the Kek Lok Si Temple, one of George Town's famous tourist sites.
Nasi Kandar
Penang cuisine has been deeply influenced by Indian cooking traditions. It feels like almost every Malaysian, regardless of income, status and food preferences dines in a "mamak" every once in a while. "Mamak" is a type of street restaurant owned and run by Indian Muslims. Penang has its own "Little India", offering Nasi Kandar, fragrant rice topped with some curry-based meat (lamb, beef, seafood or chicken).
Many of Little India's restaurants serve this dish. If you want to combine dining with a historic experience look for the "Line Clear". This is one of the oldest and busiest mamaks, which opened back in 1949. Four partners take turns each year to operate the outlet, and manage to maintain the hype about the restaurant and its dishes. There is always a line of people waiting for this famous dish.
Cendol
This dessert, popular all around South East Asia, is quite filling. It could easily be your entire dinner. Green rice-flour jelly mixed with beans, coconut milk, palm sugar and served on a pile of shaved ice. So, possibly not your usual go-to ingredients for a dessert. Cendol is sold at street stalls, and there are cendol-celebrities throughout Penang that have been in business for decades. You'll recognise a good cendol stall by a line of people, sweating under the hot tropical sun, waiting for their turn to get a bowl of a refreshing sweet mash.
An unspoken rule that many locals use when hunting for good food–and that you should also use–is to follow the crowd. If an eatery has empty seats, don't go there. Instead, choose the busiest place in town. Stand in line and enjoy the taste of Penang in every bite.
Image by Unsplash.