5 Best Restaurants in Kota Bharu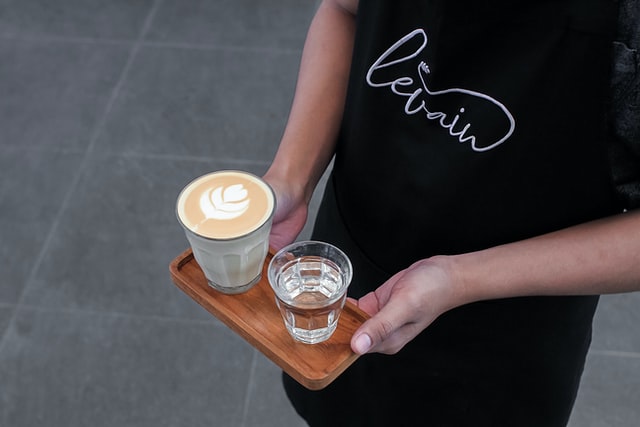 The name Kota Bharu when translated means "New Castle" and this heritage city is located in the state of Kelantan, about 7 hours away from Kuala Lumpur. It is accessible via car, bus, train or airplane. For me, it was food trip that was worth the long journey up north.
Kelantan cooking is authentic, and tastes like it came out of a grandmother's kitchen. If you visit, be sure to indulge. The food gives you the chance to get to know the locals and the traditional flavors embedded in them. If you find yourself in Malaysia, be sure to check out these amazing restaurants in Kota Bharu.
5 Best Restaurants in Kota Bharu
1. Kopitiam Kita
The name of the restaurant means "Our Kopitiam," a name so friendly that you feel as though the place belongs to you and everyone else. At Kobitiam Kita, locals order roti titab, a toasted bread that comes with a dollop of kaya and an egg. Personally I had never tasted anything like it, and I loved it. It is also the only restaurant which serves all of the popular Kelantan dishes.
The concept is indeed clever because it makes it easier for the staff to maintain the restaurant as they only needed to prepare drinks and the roti menu for breakfast while the rest can be taken from the shelf and eaten right away. On the restaurant's "Wall of Fame," you can see that many celebrities and politicians have also made their way to Kopitiam Kita to try its delicious food.
Address: Taman Desa Jaya, 4357-A, Jalan Pengkalan Chepa, Kota Bharu, Kelantan, Malaysia.
2. Restoran Hover
At Restoran Hover, there are plenty of dishes to choose from! As soon as we sat down, a waiter came over with stacked dishes on his arm, putting them down one by one in front of us. Our table was soon full of dishes, including ayam kampung, gulai ayam, hati and limpa goreng, beef curry, bean sprouts, sambal brinjal, as well as delicious green chilies.
We only touched the ones that we wanted, and therefore only paid for those. It was hard to resist the other dishes, but then again, we didn't want our bill to be too expensive. In the end, the bill was close to RM50 ($13.50 USD) for two people for seven dishes. If you're hungry and bringing along a family, I highly recommend checking out Restoran Hover.
Address: Jalan Dato' Pati, Kota Bharu, Kelantan, Malaysia.
3. Warung Pak Mat Roti Pisang
If you mention teh tarik madu, the locals will quickly direct you to Warung Pak Mat Pulau Pisang, which is located at the Medan Ikan Bakar spot near Pantai Cahaya Bulan (PCB). What is teh tarik madu you ask? The name is as interesting as the drink because instead of using condensed or evaporated milk as is the case with the teh tarik drink, pak mat uses madu (honey) to add some natural sweetness to the drink.
This results in the drink being so bubbly that it overflows over the glass, almost hitting the table.
5 Best Restaurants in Kota Bharu
The restaurant can get very busy during the weekends and we had to wait 30 minutes for our drinks to arrive. Luckily we ordered our food first from the counter, choosing the soup gearbox campur, ikan senangin masak kuning, and daging masak kunyit with white rice. The soup was a bit spicy but overall all the lauk (dishes) were really good. Brunch cost us RM44 ($11.80 USD) for three people, which is reasonable for a mid-range restaurant.
Address: Medan Ikan Bakar Kedai Buloh, Jalan Kuala Besar, Kota Bharu, Kelantan (near to Pantai Cahaya Bulan or PCB)
4. Restoran Selera Cik Siti
We wanted to try out one of the local chain restaurants while heading back home. Restoran Selera Cik Siti reminded me of Old Town Cafe or the Pak Li Kopitiam chain except that this restaurant served Malaysian as well as Western food. The menu was pretty extensive, and I had trouble deciding on what to eat. There was laksam, different types of fried rice and chicken chop.
In the end, I went with nasi goreng kelate while my friend ordered nasi goreng cik siti, which cost RM15 ($4 USD) each. Despite the cost, the food portion for nasi goreng kelate was quite big as it came with keropok, fried egg, chicken and sambal belacan. The nasi goreng cik siti, on the other hand, came with tempura chicken, spicy beef, soup and fried egg, which was equally delicious. Next time, we'll try the chicken chop, too.
Address: Taman Kenangan (Jalan Abdul Kadir Adabi), Kota Bharu, Kelantan, Malaysia.
5. Warung Nasi Air & Air Kelapa Cherang
In front of the Restoran Selera Cik Siti sits a stall under a shady tree, a popular spot for the locals to have nasi air for lunch. Opened for lunch and on, it is easy to spot the stall from the main road as there's a tall pile of used coconut shells beside it. The nasi air consists of rice (instead of noodles) in clear chicken broth, ikan bilis, bawang goreng, peanuts and a squash of limau, which gives it a zesty flavour.
This dish is reminiscent of the one we ate in Bangkok, which I loved. A bowl of nasi air goes for RM2.50 ($0.70 USD) while the iced coconut drink costs RM1 ($0.25 USD) each. If your tummy is still not full, you could always order another bowl to go.
Have you traveled to Kota Bharu? Email us at [email protected] to share your experience and advice with the Pink Pangea community. We can't wait to hear from you. 5 Best Restaurants in Kota Bharu on now Pink Pangea. Photo by Unsplash.