Your Guide to a Perfect Week in Penang, Malaysia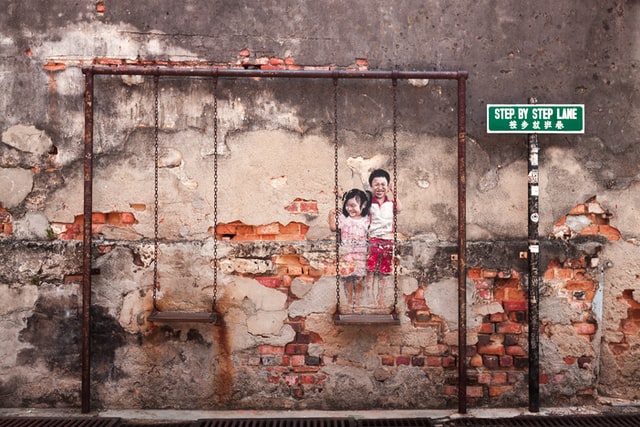 Penang, Malaysia is one of those cities where it's easy to envy the locals. The island city off the western coast of peninsula Malaysia is tropical, compact, artsy, historically and architecturally rich and has a deserved reputation for being home to the best food in Malaysia.
I made a rather last minute decision to spend a week in Penang. I knew very little about the city, but was open to (practically) anything. The guidebooks list an almost endless number of delicious restaurants and hawker markets, glittering mansions, Chinese temples, art galleries, museums and street art sites… so to sort through the noise I recruited the help of Your Local Cousin, a travel planning service that puts travellers in touch with locals.
A few days before my trip, I sent local Penang resident Reuben an outline of my interests (food, street art, budget travel) and in response, he emailed me a personalised list of recommendations for my time in his city. I was also given his WhatsApp number, so I could message him while in Penang itself, when I needed help with specific things like the best way to get to XYZ. I didn't follow all of Reuben's suggestions, but his personalised itinerary certainly helped me prioritise what to do during my stay.
Penang is an ideal destination for female travellers (solo or not) as it is relaxed, with lots of things to see and do, has a huge variety of accommodation options and is well-lit at night, so I always felt safe wandering around in search of the best nighttime street food. Here are my recommendations for a perfect week in Penang:
Your Guide to a Perfect Week in Penang, Malaysia
Visit colonial-era mansions
The George Town area of Penang, in the south-eastern part of the island, is a UNESCO-listed World Heritage site. One of the highlights of staying there is just wandering around through the busy streets and quieter back lanes, to see what you can find. Unlike many UNESCO sites, George Town is still very much lived in, and although it is quite touristy and full of hotels and shops catering to tourists, it still has the feel of a traditional Malaysian town.
The British colonised what is now Malaysia in the nineteenth century, and the whole region had long been a trading hub, due to its proximity to East and Southeast Asia. This means that the architectural styles are very eclectic, combining Chinese, Malay and British elements (often in the same building).
Penang—along with Singapore and Malacca just to the south—is home to the unique Peranakan culture, born from the intermarriage of Straits Chinese and Malays
A highlight of the sightseeing circuit of Penang is the Cheong Fatt Tze Mansion, better known as the Blue Mansion. The exterior is painted entirely a gorgeous shade of Lapis blue, and the red lanterns, old rickshaws and pink hibiscus bushes around the outside add to the exotic atmosphere. The interior was designed according to Feng Shui principles, and includes many English details too, like stained-glass windows. Guided tours run three times per day, and you can only visit on a tour.
Another mansion highlight of Penang is the Peranakan Mansion. Penang—along with Singapore and Malacca just to the south—is home to the unique Peranakan culture, born from the intermarriage of Straits Chinese and Malays. This culture is also often called Nyonya, in Penang. The Peranakan Mansion—while not quite as distinctive on the outside as the Blue Mansion—is crammed full of eclectic artifacts reflecting Chinese, Malay and British culture. Guided tours run constantly, and are included in your ticket price, although it's not necessary to stick with the tour.
See street art
I have a serious obsession with street art, so my vague idea to visit Penang turned more concrete when I discovered that the city is home to hundreds of murals and smaller works. Many of these were originally created for the annual George Town Festival in 2012. Penang has since become well-known for its street art, so more has appeared.
Unlike in many parts of the world where street art is still frowned upon by the authorities (to varying degrees), in Penang it is really part of the cultural landscape, and is promoted as an attraction. You can pick up maps of where to find the street art from the tourist information office. However, I prefer just to wander and see what I can find. That way, I'm always pleasantly surprised.
Eat everything
Penang is known as the foodie capital of Malaysia, so it's extremely difficult to narrow recommendations down to just a few highlights. In fact, it's probably pointless. Wherever you go in Penang, especially the historical UNESCO World Heritage-listed George Town area, there will be delicious options, and it will be difficult to make a bad choice. So just follow your nose and try something new.
Malaysian cuisine is an interesting mix of East and Southeast Asian influences. Malaysia itself is home to three main ethnic groups—Malays, who are predominantly Muslim; Chinese, who migrated from southern China over the centuries; and Indians, primarily Tamils from India's south.
Malaysia is also close to Thailand and Indonesia. All of this means that its cuisine is very rich and varied. Penang in particular—like Singapore and Malacca—is home to its own unique traditions, Nyonya culture and cuisine, which derives from people with mixed Chinese and Malay heritage.
So, Malay, Chinese, South Indian, Thai, Indonesian… it's all available in Penang.
So, Malay, Chinese, South Indian, Thai, Indonesian… it's all available in Penang. Street-side stalls are set up mainly at night along the busy streets, and provide very cheap and tasty food and juices. A slight step up are the more permanent food-court type hawker centres (such as the Red Garden, next to the Blue Mansion), which also sell cheap and delicious food. And of course there are hundreds of more upmarket cafes and restaurants that sell more expensive food, but of a very good quality.
My personal favourites? Thai mango sticky rice from The Red Garden, laksa from Tang Bistro, vegetarian South Indian banana leaf meals from Little India, and fresh prawns from anywhere.
Take a cooking class at the Tropical Spice Garden
If you want to learn to cook your own Nyonya (or other varieties of Malay or Thai) food, then a cooking class at the Tropical Spice Garden is a perfect way to spend a day. In such a food-oriented city, it makes sense to get to know the cuisine a little better.
The Tropical Spice Garden is located on the northern end of Penang Island, about 45 minutes' drive from George Town. (As a side note, local Reuben had recommended that I take Ubers around Penang, but I actually found this difficult. There were never any available where or when I wanted them, so I ended up taking regular taxis instead, although most of George Town is walkable). Cooking classes begin with a one-hour tour of the tropical plantation, where you are shown a huge variety of spice plants and tropical flowers and fruit. Then you retreat to the air-conditioned comfort of the well-equipped kitchen.
I signed up for a Nyonya cooking class, and as well as teaching us how to make the food, chef and teacher Bee gave us lots of interesting cultural information. I don't consider myself an especially good cook, but Bee held up my dishes at the end of the class as an example of a perfect julienning technique! Success.
Sleep in a mansion
A highlight of Penang in general is the large number of renovated colonial-era mansions spread around town, especially in George Town. Many have been turned into boutique hotels, all with their own character. You can even stay at the Blue Mansion (above).
Unfortunately, you might have noted that I listed 'budget travel' as an interest (more out of necessity than preference!). Most of these beautiful and atmospheric hotels were out of my price range, but Reuben recommended The Container Hotel, which was a great choice.
As the name suggests, The Container Hotel is made up of a collection of shipping containers converted into dorms, as well as private rooms. But the twist is that the containers are within an old renovated mansion! So I got the best of both worlds by staying there.
My six-bed women's dorm was much more private than in a regular hostel, because each bed had its own shutters, kind of like in a capsule hotel. I was impressed by how clean all of the common areas (including the bathrooms) were kept, and would recommend The Container Hotel to any female travellers to Penang who are on a budget.
About 'Your Local Cousin'
Your Local Cousin offers their match-up services all over the world. You don't actually meet the person you're put in touch with, but communicate via email, text and/or phone call (if you choose). You can also order custom-made maps.
Prices depend on the services you request: $15 for 20 questions answered via text message; $10 for 3 questions answered in-detail via the Your Local Cousin question platform; $15 for a 30-minute phone call; $25-60 for customised itineraries; $10 for customised maps.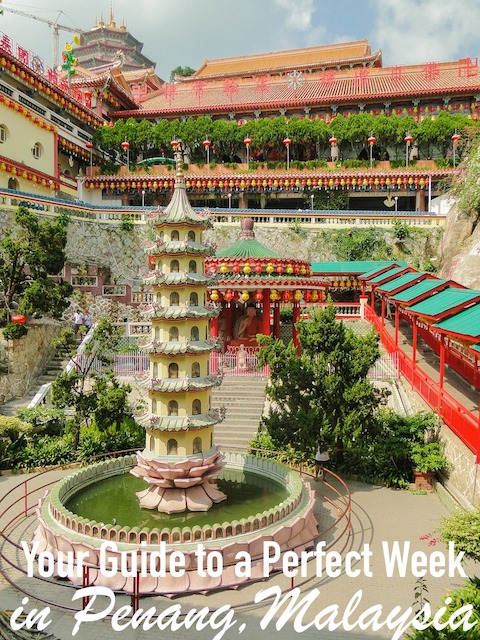 I received a complimentary service from Your Local Cousin. All opinions are entirely my own, and all links are included for informational purposes only.
Have you traveled to Penang, Malaysia? How was your trip? Email us at [email protected] for information about sharing your experience and advice with the Pink Pangea community. We can't wait to hear from you. Photos by Unsplash.