Bare Feet with Mickela Mallozzi: A Conversation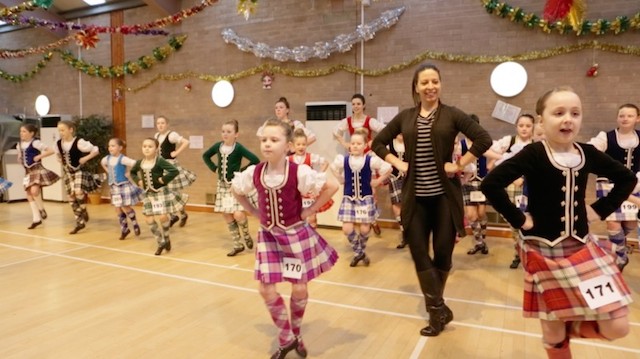 Traveling can keep a woman on her feet, but Mickela Mallozzi is happy to be that way. A longtime dancer, Mickela is the Emmy Award-winning host and producer of "Bare Feet with Mickela Mallozzi," a television series in which she travels the world, one step at a time. The current season is airing on NYC Life, and Mickela shuffles through New York City's boroughs and interacts with performers from different backgrounds and cultures.
Mickela also runs Bare Feet Dance Tours, a company offering dance-focused travel itineraries, and is the director of the Women's Travel Fest, an annual conference whose mission is to inspire, empower, and educate women through travel. I spoke to Mickela and asked her some questions about travel and dance, and their important place in her life.
When did you start to learn dance, and what inspired you to do so?
I've been dancing since I can remember, but my parents first enrolled me in dance classes when I was three years old. I began with tap and jazz classes, and when I turned seven, I started ballet lessons as well. I was also the kid who played a bunch of instruments (piano, violin, flute). I just loved trying anything I could get my hands on. My love for dance and music has always been a part of me. This sounds completely cheesy, but it's kind of like breathing to me. I just can't keep my feet from moving if I hear music that inspires me!
It's interesting that you connect dance with travel. How do they relate?
Because I love dance so much, I would naturally approach complete strangers on my travels and ask them to teach me the dances they were doing. It's an incredible way to break the ice, and because dance is a universal language, I never had to worry about trying to communicate with words, if I didn't know the language. Luckily, I used hand gestures and body language to suggest I was going to follow and mimic the movements, but all out of respect and admiration, of course, along with some curiosity.
I think that's my biggest lesson I can teach any traveler: always stay authentically curious. I like to call myself "culturally curious," soaking in as much of the artistic culture as I can wherever I go. Dance and music are as much a part of the identity of a culture, much like people associate food with destinations. You can learn a lot about a place and its people just by hearing the music and feeling the dance movements.
In your travels, what has been the most fascinating dance you've learned?
One of the most fascinating dances I had ever learned was a set of Gwo Ka dance rhythms from the Guadeloupe Islands. Each of the seven rhythms is so unique from the other, and they each convey a different human emotion, (sadness, love, joy, etc.) Music and dance are part of everyday life on the islands, and people will just start playing and singing in the streets; it's heaven!
One of my favorite dances to learn was Sean Nos in Killarney, Ireland. Sean Nos means "Old Style," and it is the predecessor to what we know of Irish Step Dance today (it is also the father of American flat-footing, and the grandfather to tap dancing). I just love making rhythms with my feet!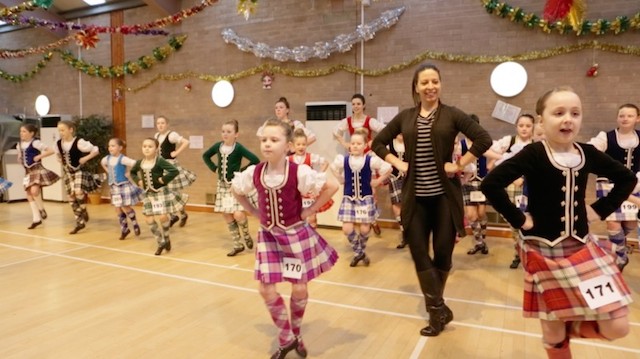 What dance do you want to learn?
Flamenco in Spain is still on the top of my list, and I'm hoping to make that happen this year. The music is so guttural, the dancing is so raw, and if anything, I just want to get swept away with the passion of that dance. It is so iconic and timeless. I'm also a sucker for dances that are strong and that have a lot of foot movement – like I said, I love creating rhythms and percussive sounds with my feet.
With your TV series, how do you choose what locations, and which dances, to film?
I try to map out a reasonable shoot schedule for the year, and with each season of the TV series, I need to make sure I'm getting a diverse set of locations and cultures. For example, I don't want more than three destinations from the same geographical location, or with a very similar cultural flavor.
I then find holidays and festivals that incorporate dance in these destinations, and I begin to fill in the dates that way. Then it's really up to where I want to go next. It's taken me six years to be able to cherry pick my destinations, and it wasn't always that straightforward, but I'm lucky that I now have significant distribution of the show and people want me to visit their region to feature the local dances and music. No one else does what I'm doing!
What did you learn from your first travel experience?
My first solo travel experience was when I was a sophomore in college. I studied abroad in one of the most classically, artistically beautiful cities in the world: Florence, Italy. It was an incredible program offered through my alma mater NYU, where I had intense Italian language classes every day along with Renaissance Art History classes within the city's architectural gems. It was the best experience of my life!
But aside from the educational aspect, this was the first time that I had independently traveled to a place where I didn't know anyone, in a city that was relatively foreign to me. It was a challenging summer semester. Usually the summer months are a time to have relaxing, enjoyable time, but I fell in love with the idea of exploration and wonder, digging deeper in a place that kept giving me surprise after surprise, good and bad.
After that summer, I caught the travel bug. I received a scholarship the following summer to participate in a study abroad program in Rome, and every year after that, I would save money to take at least one big trip.
What advice do you have for readers of Pink Pangea?
I would say to do what you love in life. I created a career out of two passions in my life: travel and dance. And I am extremely fortunate to have been able to find that calling. Whatever that calling is for you, embrace it, even if people think you are crazy. But let's be honest, you have to be a little crazy to take any chance in life, no matter what the outcome. You only have one life that you remember, so you might as well enjoy the time you have here and give back the positive energy that comes to you.
Photos by Mickela Mallozzi.