Pinknote: How Many People Know What Pangea Means?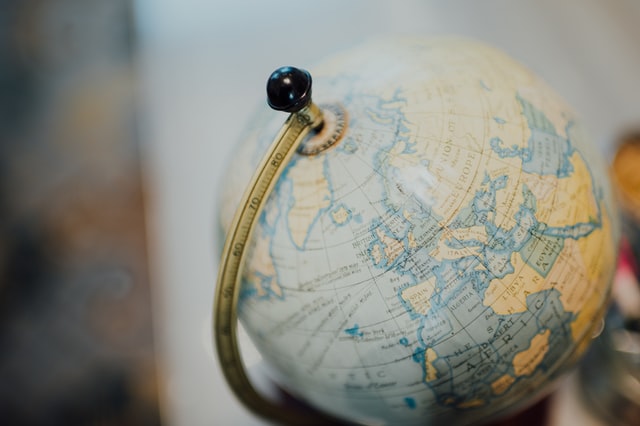 The meaning of the word pangea comes from Greek origins: pan (all, entire, whole) and Gaia (Mother Earth, land). To the Pink Pangea team, the pangea is the physical representation which serves as a reminder that we all came from the same place.
"Are you writing the first Pinknote?"
"Sure!" I responded immediately after reading the email from Rachel. Pinknote is what we decided to call our founders' blog, and I was looking forward to getting started.
The idea of Pinknotes, is to connect with the community and give you a glimpse of what's happening behind the scenes here at Pink Pangea. We often joke that we wish we had captured some of our major decisions on video to share with you.
We're reviewing applications for our Foreign Correspondent program, updating the website, publishing new articles and scheduling some awesome interviews with women travelers who are rockin' it.
Since I'm not traveling during this holiday season, I felt like I wanted to have some adventures this week, it seemed fitting that I would write the first note. Rachel will take it from here next week. So, let's get to this week's topic: "How many people know what pangea means?"
Pinknote: How Many People Know What Pangea Means?
Friday night, I was invited to a dinner where I knew only one of the 30+ people there. Before I knew it, from across the table,
someone asked me, "Percentage-wise, how many people do you think know what 'pangea' means." I said it depends where I am, but most people know what the concept is and about 50 percent of people know what the term means.
The majority of the people at the table seemed to think I was right — but a few thought that most people don't know what it is. The discussion kept going for another 30 minutes or so.
I thought most people learned what pangea means in elementary school — the giant continent from which all our modern-day continents originally broke off.
Am I completely off about who knows what 'pangea' means? I'd love to read your thoughts about this in the comments below!
Rachel is traveling through Paris and Amsterdam with her husband this week, so she is working from the road, and due to a beautiful snowy day, I'm working from Starbucks on 7th Ave in Brooklyn, New York today. Pura Vida.
Photo credit for Pinknote: How Many People Know What Pangea Means by Unsplash.