New Ways to Travel: How to Diversify Your Time Abroad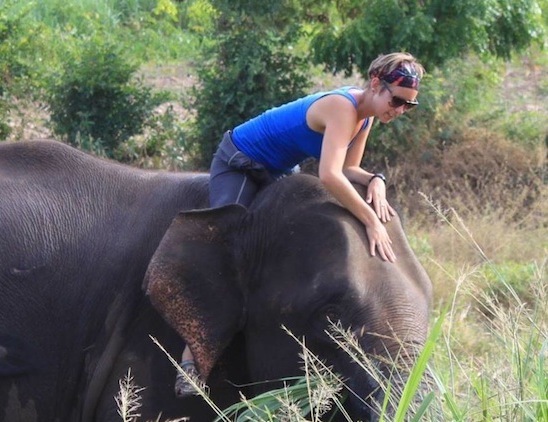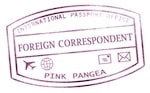 Planning an extended backpacking trip? Or even a week vacation from school or work? Do you want it be more fruitful and worthwhile to you and to others? Are you interested in casting away your comfort zone and plunging into an excursion that differs from the typical touristy scene? Well, there are countless ways to diversify and enhance you trip abroad, and incidentally, cut down on costs. Between volunteering, or what has now been coined voluntourism, and online programs like HelpX, Workaway, and WWOOF, enjoying an alternative vacation has never been easier.
New Ways to Travel: How to Diversify Your Time Abroad
Voluntourism
This is a rapidly expanding ideology that benefits both you as the traveler and the country of your choice. There are literally thousands of options for you to choose from when selecting your destination, activity, duration, level of involvement, and price. It's a great way to learn more about the particular struggles and trials of a country and to help.
Picking the right volunteer company can be a challenge and requires a lot of research. I definitely recommend volunteering directly through a program based in the country of your choice, rather than through a global organization like Cross Cultural Solutions, Volunteers for Peace, and Volunteering Solutions. While they all run very good programs, it's just more expensive when there's a middleman.
While in Thailand, I volunteered for two weeks: one week with a daycare and one week in an elephant village. I booked through Volunteering Solutions, whose staff were very helpful and informative, but ultimately not worth the $200 I paid. Soon after meeting my volunteer group, I learned that I was actually volunteering with the local organization, Starfish Volunteers. Still, I thoroughly enjoyed my volunteering experience. I met some great people from all over the world, and I was able to ride, clean, feed and interact with elephants!
HelpX
This is a website designed specifically for slow travelers looking to remain a week or longer in one place. This provides an amazing way to fully immerse yourself in an area that most likely will not be a featured destination in guidebooks and subsequently will not be invaded by many tourists. The website describes itself as "an online listing of host organic farms, non-organic farms, farmstays, homestays, ranches, lodges, B&Bs, backpackers hostels and even sailing boats who invite volunteer helpers to stay with them short-term in exchange for food and accommodation." In order to have full access to all of the options in all of the countries, you need to buy a 20-euro membership, which lasts two years. This also allows you to read reviews and have direct contact with hosts so arrangements can be made. No farming experience is necessary, though some knowledge may be required for certain projects.
I recently stayed at an art/gardening center in Mae Rim, north of Chiang Mai, Thailand, that I found through HelpX. All I had to do after buying a membership was look up hosts in Thailand, contact the ones that sounded interesting and inviting, and arrange arrival times with them. The property had several decently-sized bungalows in which volunteers stayed, as well as a main house with a kitchen and communal room.
When I arrived, there were four other volunteers from around the world, which gave me the opportunity to explore other cultures as well as Thailand's. I participated in several art projects throughout my one-week stay, and I was involved in preparing our Thai meals. All in all, I worked around four hours a day, and the rest of the time was mine to create other art projects, bike around the small town, or read on my own. The woman who ran the volunteer center spent ample time hanging out and talking with me, and even took me out salsa dancing in Chiang Mai to celebrate Thanksgiving. Although I did pay a small fee, it was significantly less than I would have paid for a guesthouse and meals had I been traveling on my own. I thoroughly enjoyed my time off the beaten path and would absolutely recommend others to check out HelpX when considering their next journey.
Workaway
I have yet to try this program but from what I have read, it is very similar to HelpX. The price of membership is 22 euros for two years, or you can sign up with a travel partner for cheaper. Just like HelpX, you exchange a few hours of work a week for a place to stay, the opportunity to eat local food, and an exceptional way to involve yourself in the local lifestyle and community. The work involved is so atypical that surely it would hardly seem like work at all, and instead, just another chance to incorporate yourself in the customs associated with the country you're visiting. After creating a membership login, it's easy to search for a project based on your interest or country of choice. Then you can email your host to arrange arrival times and your length of stay.
WWOOF
World Wide Opportunities on Organic Farms has more limited options as far as the type of work offered, but should absolutely still be considered if you are at all interested in learning about a more organic way of life. Most farms offer a "variety of tasks like sowing seed, making compost, gardening, planting, cutting wood, weeding, harvesting, packing, milking, feeding, fencing, making mud-bricks, wine making, cheese making and bread making." It works just like the other two options: a few hours of work a day in exchange for food and shelter. Once you pick a destination, you sign up to join their WWOOF organization network, which is free, but you need to pay a fee to be a member of a country. This fee differs for every country. Once accepted, you receive a list of host farms for you to contact.
An advantage of participating in one of these options is you don't have to do much planning for the time you've allotted in your destination. On my three-month backpacking trip I spent so much time moving around, looking up bus times, hostel prices, and places to go, I was overjoyed when I could spend a week or two not thinking. All I had to do after signing up and paying online months ahead of time was show up and do the work required. Everything from housing to food to activities for the next few weeks was already provided and planned. The minimal effort involved was such a relief.
Travel should be a personally rewarding and eye-opening experience. The more I travel and meet other travelers, the more I become aware of how many opportunities there are to more fully invest myself in my journey and gain these once-in-a-lifetime moments that so alter my perspectives and outlooks on the world. There are countless options, and access to the internet makes finding them even easier. So don't waste any time; start planning your next, more fully immersed journey!